TOGAF 9.1 Level 1 and 2 Training
Greens Technologies is a leading provider of TOGAF 9.1 certification training in Chennai. Gain the knowledge and skills needed to become certified in TOGAF 9.1. India's Top Rated TOGAF Training Institute in Chennai offers certification Training.
TOGAF 9.1 Certification training in Chennai
TOGAF (The Open Group Architecture Framework) certification is recognized worldwide as a vital requirement for enterprise architects. The Greens Technologys TOGAF training in Chennai is designed to meet the Open Group's requirements and help you pass the exam in the first attempt. You'll learn the process-oriented approach for architecture development and how to apply your knowledge to provide strategic context to IT projects.
About The Trainer
Karthik is a former CIO and has 15 years of hands-on experience in IT Strategic Planning, IT Architecture, IT Governance, IT business transformation and IT Service Management. He is certified in ITIL Expert, TOGAF 9, Cobit 5, an ISO 20000 consultant manager.
He has prowled the rooftops of Liverpool City Centre embedding Arduino sensors into the city's infrastructure.
Flexible Timings / Weekend classes Available.
Talk to the Trainer @ +91-8939915577
About TOGAF Training Course
By the end of this TOGAF training you will learn:
Architecture Development Method (ADM) phases in the development of an enterprise architecture
Architecture Governance in development of an enterprise architecture
TOGAF Architecture Content Framework
Building Blocks concept
Stakeholder Management Technique
TOGAF Content Metamodel
TOGAF recommended techniques when developing an enterprise architecture
TOGAF Technical Reference Model and how to customize it to meet an organization's needs
Integrated Information Infrastructure Reference Model
Key deliverables of the ADM cycle
Partition an enterprise architecture to meet the specific needs of an organization
Architecture Repository
Apply iteration and different levels of architecture with the ADM
Adapt the ADM for security
SOA as a style of architecture
Architecture maturity models in developing an enterprise architecture
Architecture Skills Framework and how to apply it within an organization
TOGAF 9.1 Course Content
1. Management
2. The TOGAF 9 Components
3. Architecture Development Method
4. The Enterprise Continuum
5. The Architecture Repository
6. The Architecture Content Framework
7. The Architecture Content Metamodel
8. The Preliminary Phase
9. Architecture Governance
10. Business Scenarios
11. Stakeholder Management
12. Architecture Views and Viewpoints
13. Building Blocks and the ADM
14. Architecture Implementation Support Techniques
15. Phase A: Architecture Vision
16. Phase B: Business Architecture
Catalogs, Diagrams, and Matrices
17. Phase C: Information Systems Architectures
Data Architecture

Catalogs, Matrices, and Diagrams

Applications Architecture

Catalogs, Matrices, and Diagrams
18. The Integrated Information Infrastructure Reference Model
19. Foundation Architecture
20. Phase D: Technology Architecture
Catalogs, Matrices and Diagrams
21. Migration Planning Techniques
22. Phase E: Opportunities and Solutions
23. Phase F: Migration Planning
24. Phase G: Implementation Governance
25. Phase H: Architecture Change Management
26. ADM Requirements Management
27. Architecture Partitioning
28. Guidelines for Adapting the ADM:
Iteration and Levels
Security
SOA
29. Architecture Maturity Models
30. Architecture Skills Framework
31. Case study
32. Exercise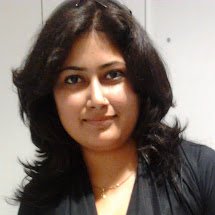 What Is The TOGAF 9.1?
Launched in 2009, The Open Group Architecture Framework (TOGAF®) is a framework and development method for Enterprise Architecture that is used by enterprise architects to design, plan, implement, and govern an organization's enterprise architecture.

TOGAF® 9 Certification is regarded as the industry-standard framework and methodology for enterprise architecture practice.
5 Reasons to Become a TOGAF Certified Professional
Getting TOGAF certified proves you're at the top of the enterprise architecture field. It helps you learn and demonstrate a full understanding of the reasons behind every element of its structure. It also gives you the ability to develop and re-organise your business architecture to fix its shortcomings.

As great as this is, there a many more benefits of TOGAF that exceed this, making you more valuable to your business and the rest of your team. Plus, there are industry-wide factors that are fantastic motivation to get TOGAF certified. Below is a breakdown of the five best reasons you should invest in your skills, aiming for the pinnacle of enterprise architecture, TOGAF certification.
1. TOGAF Demand is soaring
2. Learn a common language
3. Better meet your organisation's demands
4. More trust from employers, clients and colleagues
5. Boost your salary and your career
What are the prerequisites for learning?
There are no prerequisites for taking this TOGAF training course.
Who should take TOGAF certification?
Thereotically, TOGAF is aimed at people who participate in the architecture process. This includes, CTO, business "owners", infrastructure architects, application architects. They form the architecture review board. Usually, these people drive the ADM process, which kicks off a whole slew of processes within their respective teams. The ARB doesn't need to expose its process to rest of the company. The people in the ARB are supposed to translate what the ARB needs into terms that rest of the organization can understand. However, it works better if the rest of the company known about how ADM works, so they have a better understanding of how things get planned.

Practically, what happens is organizations that follow TOGAF are usually looking for contractors. They reach out to recruiting companies to find talent. The recruiting companies don't really understand the differrence between TOGAF and AJAX. They just do acronym matching between resumes and what their client wants.

I'd say if TOGAF helps you beef up your résumé, it's worth doing it. Even if you don't use it, there are many things you will get to learn while doing TOGAF. Knowledge is never a waste.

TOGAF can be very confusing to someone who has never participated in architecture/design/planning before. If you are already an architect, everything in TOGAF makes perfect sense to you, and you might have even done parts of it without realizing you are doing TOGAF. TOGAF is really borrowing a lot from industry best practices, and putting everything in very generic terms. If you are a very junior developer, you can probably pass TOGAF by mugging up the study guide. You won't retain anything, and it won't help you in the long run.
How do I become a TOGAF certified?
You must pass both TOGAF 9 level 1 (Foundation) and level 2 (Certification) exams to become TOGAF 9 certified. An Exam Voucher will be provided to you with the course, and you may take the exam at your convenience from any of the nearest Open Group Pearson VUE test centers.
share training and course content with friends and students:
TOGAF - TOGAF training Chennai
TOGAF training in Chennai
TOGAF training in Chennai Chennai Adyar
TOGAF training center Chennai
TOGAF realtime course with frnds
TOGAF online training best institute
TOGAF course greens technologys
best TOGAF training in Chennai
robotics process automation training in chennai
TOGAF training chennai
TOGAF training in Chennai Reviews
Greens Technology Reviews given by our students already completed the training with us. Please give your feedback as well if you are a student.
Best TOGAF Training in Chennai

" I am glad to have taken complete TOGAF course in Greens Technologys. It helped me a lot in understanding various concepts before which I was depending on many other sources. I will recommend this course to beginners as well as experienced developers/ admins to attend the courses offered by Dinesh @ Greens Technologies Adyar. The course curriculum is meticulously prepared and also followed without any compromise. Thus, the beginners can understand how to begin learning a vast technology without any confusion. In my case, attending this course, helped me firstly how to learn the subject in a different approach (understandings basics level to in depth concepts), instead of rushing through various text books or online sources. Dinesh explains every concept in a very interesting way and it always creates an excitement in learning more about TOGAF . Moreover the material, notes from training also helps us prepare for interviews, TOGAF certification, real time projects as well.
TOGAF Related Training Courses in Chennai
TOGAF Training Venue:
Are you located in any of these areas - Adyar, OMR, Mylapore, Chromepet, Medavakkam, Porur, Saidapet, K.K.Nagar, Kilpauk, Kodambakkam, Madipakkam, Villivakkam, Sholinganallur, St. Thomas Mount, T. Nagar, Tambaram, Teynampet, Thiruvanmiyur, Thoraipakkam,Vadapalani, Velachery, Nandanam, Nanganallur, Nungambakkam, Pallikaranai, Perungudi, Ambattur, Aminjikarai, Adambakkam, Anna Nagar, Anna Salai, Ashok Nagar, Besant Nagar, Choolaimedu, , Egmore, Ekkattuthangal, Guindy, Virugambakkam and West Mambalam.
Our Adyar office is just few kilometre away from your location. If you need the best TOGAF training in Chennai, driving couple of extra kilometres is worth it!