AWS Training in Chennai
Greens Technology provides AWS training in Chennai to professionals and corporates with Certification and Placements. We offer real-world AWS Course in Chennai for developers, solution architects, and system operations administrators.

For details call us at 89399-15577 or walk into our AWS Training Center in Navalur, Adyar, OMR, Velachery, Tambaram, Anna Nagar.
We offer job assistance (subject to project availability and partner requirements) for positions in India, Singapore, Dubai and the UK.
100% MONEY BACK GUARANTEE
We promise you 100% Money Back Guarantee if you fail to clear the actual AWS Certification exam in your first attempt. We are confident that you will not get a chance to use this option.
About The Trainer
Karthik is a Senior Solution Architect works with Amazon Web Services, Azure and Google Cloud Platform.
He specializes in big data projects. Karthik has worked with AWS, Azure, Google Cloud Platform and DevOps, experience in Virtualization Platforms (VMWare, Hyper-V).
Karthik has vast experience and he has been in production with Databricks for Apache Spark and Bigtable, Cloud Spanner, Google cloud Dataproc, and BigQuery.
He is also a AWS Certified Solutions Architect – Professional and AWS Certified DevOps Engineer – Professional
Flexible Timings / Weekend classes Available.
Talk to the Trainer @ +91-89399 15577 Try two FREE CLASS to see for yourself the quality of training.

Free Materials Povided during Demo sessions
Awarded as the Best AWS Training Center in Chennai - We Guarantee Your AWS Training Success in Chennai
Do you want to hone your skills, deepen your knowledge of AWS (SysOps , DevOps , Solutions Architect, Big Data) - Then you have come to the right place!
Prerequisite:
Fundamental Knowledge in Linux Concepts
Fundamental Knowledge in networking Concepts
Fundamental knowledge in Java, Shell Scripting, Python or PHP

AWS Certification Training - Prepare for Certification
Up-to-date content & hands-on labs for all AWS certifications: Start here to future-proof your skills
Is your dream becoming an AWS Developer? Walk into Greens Technology and learn from our AWS experts to enhance your knowledge in AWS cloud and get a industry recognized AWS certification in Chennai.
Associate
AWS Certified Solutions Architect
AWS Certified Developer
AWS Certified SysOps Administrator
Professional
AWS Certified Solutions Architect
AWS Certified DevOps Engineer
Specialty
AWS Certified Advanced Networking
AWS Certified Big Data - Specialty
Role-Based AWS Training and Certifications
Cloud Practitioner
Architect
Developer
Operations

Largest independent provider of AWS Training and Certification
Greens Technology AWS Trainers: Worked earlier in Oracle Corporation, IBM, Google, Verizon, Amazon, Virtusa etc.
AWS Course Content at Greens Technologys
Below is the High-Level Amazon Web Services course syllabus that can be altered to meet your needs.
AWS Technical Essentials
This course covers the following concepts:
Introduction and History of AWS
AWS Foundational Services: EC2, VPC, S3, EBS
AWS Security, Identity, and Access Management: IAM
AWS Databases: RDS, DynamoDB
AWS Management Tools: Auto Scaling, CloudWatch, Elastic Load Balancing, Trusted Advisor
Architecting on AWS
Day 1
Core AWS Knowledge
Core AWS Services

Designing Your Environment
Making Your Environment Highly Available
Day 2
Forklifting an Existing Application onto AWS
Event-Driven Scaling
Automating

Decoupling

Build a new environment
Day 3
The Well-Architected Framework
Troubleshooting Your Environment
Large-Scale Design Patterns and Case Studies
Developing on AWS
Day 1: Building the Foundation
Introduction to Developing on AWS
Choosing a Data Store
Developing Storage Solutions with Amazon S3
Developing Flexible NoSQL Solutions with Amazon DynamoDB
Day 2: Connecting Applications and Data with Event-Driven Processing
Working with Events
Developing Event-Driven Solutions with Amazon Kinesis Stream
Developing Event-Driven Solutions with Amazon SWF, Amazon SQS, and Amazon SNS
Developing Event-Driven Solutions with AWS Lambda
Day 3: Developing and Deploying Secure, Scalable Applications
Developing Secure Applications
Caching Information for Scalability
Monitoring Your Application and AWS Resources with Amazon CloudWatch
Deploying Applications with AWS Elastic Beanstalk and AWS CloudFormation
Systems Operations on AWS
Day 1
Systems Operations on AWS Overview

Networking in the Cloud

Computing in the Cloud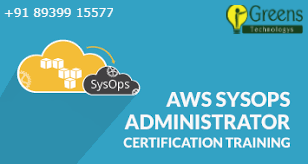 Day 2
Storage and Archiving in the Cloud
Monitoring in the Cloud
Managing Resource Consumption in the Cloud
Day 3
Configuration Management in the Cloud
Creating Scalable Deployments in the Cloud
Creating Automated and Repeatable Deployments

Advanced Architecting on AWS
Day 1
Review of Architecting for the Cloud Best Practices and the AWS Well-Architected Framework

AWS Account Strategies
Advanced Networking Architectures
Deployment Management on AWS

Day 2
Designing Large Datastores
Moving Large Datastores into AWS
Big Data Architectures
Designing for Large Scale Applications
Day 3
Building Resilience into Your Architecture
Data Encryption and Key Management in AWS
Securing Data on AWS
Designing for Performance
DevOps Engineering on AWS
Day 1

Introduction to DevOps
AWS Command Line Interface
Introduction to DevSecOps
Deployment Strategies and Developer Tools

Day 2
Infrastructure as Code
Deep Dive into AWS Developer Tools
Automated Testing on AWS

Day 3
Configuration Management
AMI Building and Amazon EC2 Systems Manager
Containers: Docker and Amazon ECS
DevOps Customer Case Studies
Course Wrap-Up
---
AWS training in Chennai Reviews
Please check Greens Technology reviews given by our students and do leave your valuable feedback which will help us in serving you better
AWS training in Chennai Reviews from our Students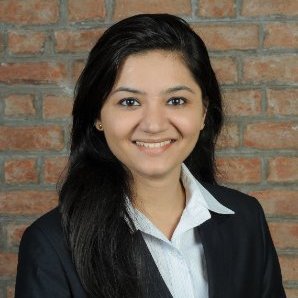 I am glad to have taken complete AWS course in Greens Technologys. It helped me a lot in understanding various concepts before which I was depending on many other sources. I will recommend this course to beginners as well as experienced developers/ admins to attend the courses offered by Karthik @ Greens Technologies Adyar. The course curriculum is meticulously prepared and also followed without any compromise. Thus, the beginners can understand how to begin learning a vast technology without any confusion.
Best AWS Certification Training Syllabus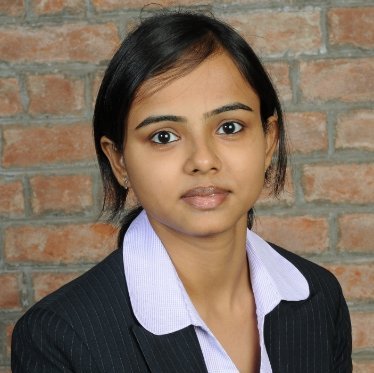 Dear Karthik! This message is to say BIG THANK YOU..for all teaching you done in our AWS training sessions. I GOT JOB as AWS Architect after almost 6 months of struggle here in Chennai. I must Thank you for such a good and rocking lessons. And i am proud to be one of your student. The way you handle things and explanation of subject is unique. And I am looking forward to learn more subject from you. Thank you.
Best AWS Training center in Chennai

"Karthik! I am really delighted about the AWS course and i am surprised to see the depth of your knowledge in all aspects of the Cloud technology developers, solution architects, and system operations administrators. I see that many Architects with over 15+ yrs experience doesn't have the knowledge that you have. I really enjoyed your sessions, definitely look forward to learn more from you in the future. Thanks again."
Best AWS Training and Placement In Chennai

"Friends I am from Manual testing background having 6+ years experienced. I planned to Move into Amazon Web Services(AWS). I Came to know about Greens technologies and Karthik and Damo who is working in Amazon . They Really helped me to clear the interview. I hereby express my gratitude to Karthik Sir, who has been the person responsible for shaping my career. His knowledge in the subject and his delivery during the training session was fabulous also the training materials were very informative and supportive. In my opinion, I will confidently say that I stepped into the best training institute in Chennai and I wish Greens Technology on their future endeavors in changing students and professional's life.
---
Best AWS Training in Chennai
Are you located in any of these areas - Siruseri, Adyar, OMR, Velachery, Tambaram, Anna Nagar, Porur, T.Nagar.
Our Greens Technologies Branches is just few kilometre away from your location. If you need the best AWS training in Chennai, driving couple of extra kilometres is worth it!
For details call us at 89399-15577 or walk into our Training Centers in Navalur, Adyar, OMR, Velachery, Tambaram, Anna Nagar.
Highlights of AWS Training
The presence of experts in AWS real time as the training faculty.
Provides the best learning environment.
Limited students per each batch.
Faculty's interaction with each and every student for the better subject retention.
Well, affordable Course Fee.

Adyar
No.11 , First Street ,
Padmanabha Nagar , Adyar ,
Chennai-600 020.
OMR
No.19, Balamurugan Garden, OMR Road, Thoraipakkam,
Kancheepuram (DT).
Velachery
No.28, Nagendra Nagar, Opposite Phoenix Mall, Velachery, Chennai - 600 042.
Tambaram
No.1, Appa Rao colony,
Tambaram,
Sanatorium,
Chennai - 600 047.
Anna Nagar
SDV Arcade
4th floor, AB-5, 2nd Ave, Anna Nagar, Chennai - 600 040.
Navalur
No: 12, Rajiv Gandhi Salai(OMR),
Egattur Village, Navalur,
(Just Before Navalur Tollgate),
Chennai - 600 035.
Porur
149, 1C/1D, 1st Floor,
Opp to DLF IT Park,
Ramapuram,
Chennai - 600089.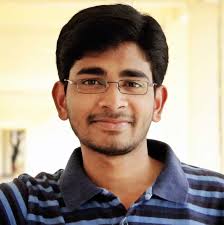 "Right place to learn more about your technologies like AWS, WAS etc. I want to thank you for your incredible efforts and sharing your vast knowledge. I am feeling lucky to have attended your great batch. You are awesome Karthik, I am not sure when i will be able to attain 50% of your knowledge but i got a lot inspired by you. I will keep in touch and will always try to learn from you as much as I can. Thanks once again Karthik"

"Great Place to Work Study.
Interactive teaching session with realtime scenarios. Dear Karthik, AWS training has been outstanding. You have covered every aspect of the AWS which would boost the confidence of the attendee to dive into greater depths and face the interviews subsequently. I feel confident after attending the AWS course. I am sure you would be providing us your valuable high level guidence in our initial realtime project . Each of your session is a eye opener and it is a great joy to attend your AWS training. Thanks and Kindest Regards "

"I learned AWS from KarthikRaja, he explained each concepts crystal clear and one can just master in it by following his advice. And also helps & guide us in every phase of learning until certification. Provides u knowledge on interview process and boosts our confidence by his motivation. He is right person to start ur AWS journey. I thought I knew AWS until I took this course. My company sent me here against my will. It was definitely worth and I found out how many things I was doing wrong. Karthik is awesome. but i got a lot inspired by you. I will keep in touch and will always try to learn from you as much as I can. Thanks once again Karthik"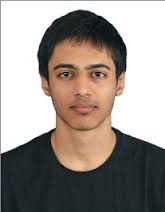 """I think this is the best AWS course I have taken so far..Well I am still in the process of learning new things but for me this learning process has become so easy only after I joined this course..as Sajin is very organized and up to the point.. he knows what he is teaching and makes his point very clear by explaining numerous times. I would definitely recommend anyone who has any passion for Cloud.."" ""
Greens Technologys Overall Reviews
Greens Technologys Overall Reviews

5

out of

5
based on
17,981
ratings.
17,981
user reviews.