SAS Training in Chennai

World-class top rated SAS Training in Chennai for Base SAS, Advanced SAS and Clinical SAS with Certification and Placements. We offer real-world SAS Course in Chennai. For details call us at 89399-15577 or walk into our SAS Training Institutes in Chennai located in Adyar, Velachery or OMR.
Course Fee : INR 17000/- for Base SAS + Advanced SAS.
First Two days free trial - If candidate likes this SAS course, these days are adjusted in his actual schedule.
About The Trainer

- Rajesh Jain is an experienced statistician and data miner with more than 10+ years of experience using SAS and a passion for building analytical solutions. He is an IIM B graduate who has analytics experience working with companies like Capital One, Walmart, ICICI Lombard etc.

Flexible Timings / Weekend classes Available.

Talk to the Trainer @ +91-8939915577


SAS Training Courses Syllabus
Base SAS
Advance SAS
Predictive Modeling
Clinical Data Manager
Platform Administrator
SAS Visual Analytics
SAS Data Integration Studio
BA Data Mining with Statistics
Business Intelligence
Data Management and Reporting
What is SAS?
As the most complete software for all the needs in data manipulation and data analysis in every aspect, SAS is used as data processing tool by many companies, especially large corporations, where huge amount of data is analyzed to drive the business, such as banks, insurance companies, pharmaceutical companies, even high-tech/Web companies. Demanding of professionals with proficiency of SAS is constantly high in the job market.
Course Objectives:
To teach base and advanced SAS knowledge.
To demonstrate practical SAS programming skills in Business Analysis
To prepare students to pass both Base and Advanced SAS Programming Certification Exams.
To train analytical methods in data analysis, and logic thinking of data manipulation.
To provide real-case for practice.
Providing scenario based task oriented training on latest SAS 9.4 version with different domain data like Banking, Finance, Sales and Research, Insurance, Clinical ect



Course Dates: 96 hours (pls call for details)
Base – 36 hours
Advanced – 30 hours
Projects – 28 hours (7 sessions)



About the Instructor:
Over 10 years of experience in financial industry. Strong analytical and management skills with deep expertise in profiling and segmentation, statistical analyses and modeling, forecasting, marketing strategy analyses, data mining, and MIS reporting. Conducted Clinical Trial Phase III Study, both efficacy and safety study.
Certified SAS professional
Strong SAS programming skills with 7 years of experience in SAS teaching.



Class Format:
Lecturing
Exercises
Questions and Answers
Real World Projects



Course Content
SAS Base Programming
Use FORMATTED, LIST and COLUMN input to read raw data files
Use INFILE statement options to control processing when reading raw data files
Use various components of an INPUT statement to process raw data files including column and line pointer controls, and trailing @ controls
Combine SAS data sets using the DATA step
Create temporary and permanent SAS data sets
Create and manipulate SAS date values
Use DATA Step statements to export data to standard and comma delimited raw data files
Control which observations and variables in a SAS data set are processed and output
Investigate SAS data libraries using base SAS utility procedures
Sort observations in a SAS data set
Conditionally execute SAS statements
Use assignment statements in the DATA step
Modify variable attributes using options and statements in the DATA step
Accumulate sub-totals and totals using DATA step statements
Use SAS functions to manipulate character data, numeric data, and SAS date values
Use SAS functions to convert character data to numeric and vice versa
Process data using DO LOOPS
Process data using SAS arrays
Generate list reports using the PRINT and REPORT procedures
Generate summary reports and frequency tables using base SAS procedures
Enhance reports through the use of labels, SAS formats, user-defined formats, titles, footnotes and SAS System reporting options
Generate HTML reports using ODS statements
Identify and resolve programming logic errors
Recognize and correct syntax errors
Examine and resolve data errors



SAS Advance Programming
Generate detail reports by working with a single table or joining tables using PROC SQL and the appropriate options
Generate summary reports by working with a single table or joining tables using PROC SQL and the appropriate options
Construct subqueries within a PROC SQL step
Compare solving a problem using the SQL procedure versus using traditional SAS programming techniques
Access Dictionary Tables using the SQL procedure
Demonstrate advanced PROC SQL skills by creating and updating tables, updating data values, working with indexes using the macro interface/creating macro variables with SQL, defining integrity constraints, SQL views and SET operators
Creating and using user-defined and automatic macro variables within the SAS Macro Language
Automate programs by defining and calling macros using the SAS Macro Language
Understand the use of macro functions
Recognize various system options that are available for macro debugging and displaying values of user-defined and automatic macro variables in the SAS log
Advanced Programming Techniques
Demonstrate advanced data set processing techniques such as updating master data sets, transposing data, combining/merging data, sampling data using generation data sets, integrity constraints and audit trails
Reduce the space required to store SAS data sets and numeric variables within SAS data sets by using compression techniques, length statements or DATA step views
Develop efficient programs by using advanced programming techniques such as permanent formats and array processing
Use SAS System options and SAS data set options for controlling memory usage
Control the processing of variables and observations in the DATA step
Create sorted or indexed data in order to avoid unnecessary sorts, eliminate duplicate data and to provide more efficient data access and retrieval
Use PROC DATASETS to demonstrate advanced programming skills (e.g. renaming columns, displaying metadata, creating indexes, creating integrity constraints, creating audit trails)




Real Life SAS Applications
Real life Project for Business Analysis Track
Besides the pharmaceutical industry traditionally using SAS as sole data analysis tool, SAS has been also selected as the major data analysis by other industries, especially large corporations, such as banks, insurance companies, financial services, and even high-tech companies. Along with the growth of the business, many companies developed to a stage that the further development of the business will heavily depend on information driven decision making and strategies. All of these require data processing software that can handle huge amount of data and be able to process the data quickly, that is why SAS, as the sole complete software for data manipulation and data analysis in the market, has been chosen as the first choice of data processing tool.
The bigger the business, the more of the need of information based decision making, strategy development, and analytical works, and therefore the more of demanding of individuals who are proficiency in SAS, SQL, Excel, etc. data processing tools in the job market. This class is designed to provide hands-on opportunities with real case projects. Three projects are included the class to cover the most popular business analysis topics in the industry, such as risk management, marketing analysis and MIS reporting, etc. The objective of this class is to prepare those who would like to develop a career in financial, insurance, public health, web service, etc. companies.
Individuals possess basic SAS knowledge, data step programming, SQL and macros, and want to develop a career in business analysis area.



Real life Project for Clinic Track
It is a fairly long history to use SAS for clinical trial phase III study analysis and reporting in pharmaceutical industry, due to the requirement by FDA for new drug application. Demanding of qualified SAS programmers, who possess strong SAS data step skills and know the clinical trial data and related process, has been presenting for many years, especially in bay area where located significant amount of biotech and pharmaceutical companies. This class is designed to provide hands-on opportunities with real clinical trial data. Three real-case projects are included, plus the general introduction of Clinical Trial process and FDA requirement, in addition, practical statistics training is also included in this 28 hour training session.
Individuals possess basic SAS knowledge, data step programming, SQL and macros, and want to develop a career in Clinical Data Analysis and Reporting area. Some background or knowledge of biology and chemistry, or previous biotech, public health and/or pharmaceutical industry experience would be a good plus.



Looking to become a SAS Certified Data Scientist?
Enrol in the SAS training for Data Science. Get SAS certification Become a Certified Data Scientist with our premium SAS question bank.
SAS Training Course Highlights:
1) Two days free trial - If candidate likes this course, these days are adjusted in his actual schedule.
2) Live Project Exposure of Fortune companies.
3) Training by Subject Matter experts from CMM Level 5 companies
4) Running in two major financial cities of India – Chennai and Bangalore
5) Worldwide Classroom training of SAS and corporate classes at affordable fees.
6) Our basic course worth more than the advanced course of other institutes/freelancers.
7) Free Interview preparations.
8) 100% free assistance for SAS certifications.
9) 100 % guarantee in succeeding the certification at affordable fees.
10) Also provide Classroom training to students of foreign countries.
Learn SAS Training from the Best SAS training Institute in Chennai
call us to know more about sas authorized training center in chennai, top sas training institutes in chennai, clinical sas programming training in chennai, best sas training institute in chennai with placement, sas training centre in chennai, sas clinical research training chennai.
SAS Training Duration
Duration: 96 hours
Regular classroom based sas training available for this course on both Weekdays / Weekends
Fast Track (1-1): No of hours per day can be as per convenience of participant.
Weekend classroom classes are available for this course.
SAS Trainers in our SAS Training institute are Globally Experienced, Certified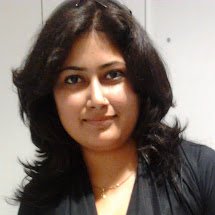 SAS Global Certification Training
Get Certified With SAS. Best SAS Training in Chennai with in-depth SAS Exam preparation towards SAS Certified Base Programmer for SAS 9, SAS Certified Advanced Programmer for SAS 9, SAS Certified Clinical Trials Programmer Using SAS 9
The biggest benefits of getting SAS certified is how it opens doors to employment. SAS certification demonstrates that you can learn your job more quickly.
SAS training in Chennai Reviews
Greens Technology Reviews given by our students already completed the training with us. Please give your feedback as well if you are a student.
SAS training in Chennai Reviews from our Students - Deepika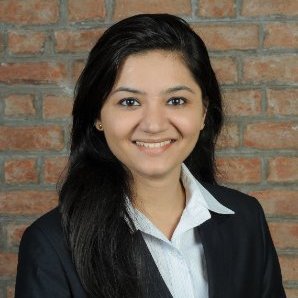 Dear Rajesh! This e-mail is to say BIG THANK YOU..for all teaching you done in our SAS training sessions. I GOT JOB as SAS Developer after almost 2 months of struggle here in Chennai. I must Thank you for such a good and rocking lessons. to tell you frankly you made me to like/love/crazy about SAS though i have no idea about it before joining your classes." This is my first job in IT after my studies and i am a bit tensed how things will be after joining in the company. your suggestions are more helpful for me to get on well in the company as good developer.
Best SAS Certification Training Syllabus - Amrita Devi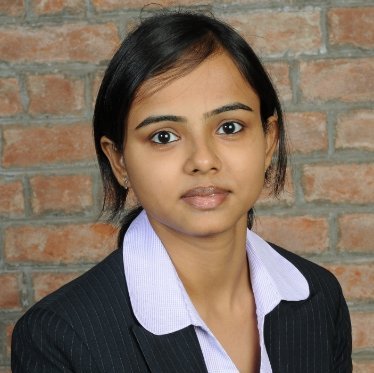 I attended the Base SAS and Advanced SAS course class room sessions. The outline of the each course were well prepared and presented using latest video technology. The instructor is very talented and expert on Analytics concepts both theoretically and practically. I would highly recommend this institute to any one who wants to learn SAS ." I joined "Greens Technology" because of their proven expertise in SAS practical training. Here, I learnt the Magic of SAS . The constant and personal interaction with the Trainer, Live Projects, Certification Training and Study material are the best part. The trainers are extremely proficient in their knowledge and understanding of the topics. The instructors I had were both skillful and possessed the knowledge required to present the material to the classes. The SAS Certification training program has provided me with the necessary skill sets to prepare me for the corporate world. "Greens Technology" is the stepping stone to my success in the IT world. The money invested is well worth the reward. On my personal experience I recommend "Greens Technology" heart fully as the best training institute for IT Business Intelligence education. Thank you "Greens Technology" for helping me achieve my dream of becoming an SAS Certified Professional.
Best SAS Training center in Chennai - Rajendra Prasad

"The course delivery certainly is much better than what I expected. I am glad that I decided to choose Greens Technology for the SAS course. Wonderful learning experience and I like the way classes are organized and good support staff. Greens Technology provides quality learning experience within affordable price. Also thanks to my educator Dinesh , his teaching inspires and motivates to learn..
Best SAS Training and Placement In Chennai - Sarvepalli Radhakrishnan

"Friends I am from Manual testing background having 6+ years experienced. I planned to Move into SAS Business Intelligence (BI) . I Came to know about Greens technologies and Sai who is working in CTS . They Really helped me to clear the interview. Thanks to Sai Sir. Knowledgeable Presenters, Professional Materials, Excellent Support" what else can a person ask for when acquiring a new skill or knowledge to enhance their career. Greens Technology true to its name is the place to gather,garner and garden the knowledge for all around the globe. My Best wishes to Greens Technology team for their upcoming bright future in E-Learning sector.
SAS Training Centers in Chennai
Greens Technology Adyar
15 First Street Padmanabha Nagar,
Adyar,
Chennai
Tel: +91- 89399 15577
044-43511623
Email: contact@greenstechnologys.com

Greens Technology OMR
Plot No.19, Balamurugan Garden, OMR Road,
Kancheepuram District, Okkiam, Thoraipakkam, Jain college bus stop,
Landmark: oppt to sankeetha hotel, ICICI Bank upstairs
Thoraipakkam, Jain college bus stop,
Tel: +91- 89399 25577
Tel: +91- 98404 96320


Greens Technology Velachery
#28, Nagendra Nagar, Opposite Phoenix Market City,
Velachery,
Chennai - 600042
Tel: +91- 89399 15577
044-43511623