Selenium Training in Chennai
Greens Technology, Rated As Best Selenium training institute in Chennai. We provide Selenium training in Chennai with real time projects and 100% Assured Job Placements.
Learn Selenium Testing course in Chennai with the most experienced trainers in the field. Awarded as the Best Selenium Training Center in Chennai - Located in Adyar, Anna nagar, OMR, Velachery and Tambaram.
Our Selenium with Appium course syllabus includes Selenium Architecture, Selenium WebDriver 3.0, Waits, TestNG, Jenkins, Page Object Modeling [POM], Locating Techniques, AutoIT, Sikuli, Page Object Design Pattern, mobile testing with Appium and Selenium Grid and more with Live Projects – Hands on 80 hours training on Live Selenium Project
The Selenium with Appium training in Greens Technology are designed for beginners with little or no automation experience. If you are new to testing first take the Software Testing course .
Selenium Testing Training Course Fees
(Selenium + Core JAVA) with a discount price of Rs. 10,000/- only.

FREE Demo Session:
Try two FREE CLASS to see for yourself the quality of training.

About Myself
I work as a QA Automation Lead for a Leading MNC in Chennai with 9+ years experience in both QTP and SELENIUM.
Flexible Timings / Weekend classes Available.
Talk to the Trainer @ +91-8939915577
Our Selenium Training in Chennai
Greens Technology is recognized for its Selenium Training in both retail and corporate market. We have trained above 28,000 students exclusively on QTP and Selenium in last 7 years.All our trainers' expertises on both development and training which helps us deliver project based training.

Our wonderful Selenium training team lead by Mr. Velmurugan who is working in a leading MNC, researching and automating web applications for last 10 years and contributing to the best Selenium training in Chennai.

All our trainings focuses on practical than theory model. We provide hands-on training experience which helps you test web applications easily at the end of the training program.
Selenium Training Course Syllabus in Chennai
Selenium Training Course Content
Introduction
What is automation testing?
What is the use of automation testing?
What we need to Automate?
What is Selenium?
Advantages of Selenium
What is the difference between Selenium and QTP?
Different flavors in Selenium
IDE
Selenium Web Driver/Selenium 2.0
Selenium-Grid
Selenium IDE
Installing Selenium IDE
Selenium IDE icons
Recording your first test with Selenium IDE
IDE Context Menu
Assert
Verify
Adding Selenium IDE comments
Synchronization commands
Working on pages with AJAX
Storing elements
Creating test suites
What you cannot record
Locators & Object Identification
Tools to identify elements/objects
Firebug
IE Developer tools
Google Chrome Developer tools
Locating elements by ID
Finding elements by name
Finding elements by link text
Finding elements by XPath
Finding Elements by using CSS
Summary
Some Special IDE commands
Write your own Selenium IDE script without record and playback
Java For WebDriver
Introducing the JAVA technology:

Relating Java with other languages
Showing how to download, install, and configure the Java environment on a Windows system
Key features of the technology and advantages of using Java
Java Features
Write Simple Java Program
Compile and Run the class files
Java Programming format
Java Keywords
Java Data Types
Declarations and Access Control
Operators and Assignments
Flow Control
Typecasting
Arrays



Packages:
Introduction to all predefined packages
User Defined Packages
Access Specifiers
Object Oriented Programming Concepts:
Introduction
Class
Object
Local, Instance and static variables
Constructors
This keyword
Inheritance and Types
Working with super classes and subclasses
Using types of polymorphism such as overloading, overriding, and dynamic binding
Abstraction
Encapsulation
Abstract classes
Interfaces
String manipulation with String Builder and String Buffer
Essential String Methods
Exceptions and Assertions:

Introduction
Exceptions categories
Standard Java Exception classes
Using Try-catch and finally clause




I/O Streams:



I/O using Java
Files (Create/Read/Write operations on files)
Introduction
Byte, Short, Integer, Long
Float, Double
Character
Boolean classes
Collections:




Introduction to Collections framework
util Package
List, Set and Map
Difference of All Collections Interfaces and classes

Reading data from Property files using java program
Reading and Writing data from/to Excel files using Apache POI API and JXL API
Junit FrameWork:
Running Java Programs using junit
Writing Selenium tests from scratch using Junit FrameWork
JUNIT Annotations
JUNIT Methods
Frequently used Selenium commands
Test Suites using JUNIT
Parameterized test cases using junit framework
TestNG FrameWork
Overview of TestNG
Environment of TestNG
Writing WebDriver Test Cases using TestNG
Basic Annotations of TestNG
Executing Tests
Executing Test Suites
Ignore Test
Dependency Test
Parameterized Tests
TestNG XML
Report Generation
Selenium WEB-DRIVER
Why WebDriver?
Downloading web driver Jars configuring in eclipse
Architecture of selenium webdriver
Drivers for Firefox, IE, Chrome, Iphone, Android etc
What is the difference between Selenium RC and WD?
Sample programs in webdriver
Handel Text box
Handel HyperLink
Handel Button and Check box
Handel Radio Button and DropDown Controls
Select value from DropDown
Display all values
Select values step by step
Capture screenshots
Synchronization Commands In Web Driver
Why Implicit wait and Implementation of Implicit wait
Why Explicit wait and Implementation of Explicit wait
Web Driver Fluent wait and Thread Sleep functionality
File uploads and File downloads (Handling Window based controls using Robot and Sikuli API)
Handling alerts box and Verfying the Alert Texts
Handling confirmation messages
Keyboard actions
Mouse actions
Handling Iframes working with Nested Iframes
Handling multiple tabs
Handling popups
Preparing web driver test cases using customized x-path
Identifying controls using x-path predefined functions
Web Tables
What is Web Table
Extracting data from web tables
Examples on static and dynamic Web Tables
Creating Reusable functions for Web Tables
Web Driver with TEST NG Frame Work
Batch Running Test cases using TestNG
Validations and its usage in Automation test scripts
Customized Report Generation
Implementing Logs using Apache Log4j API
Database testing using Web Driver
Working with multiple browsers
Executing Automation Test Cases in multiple browsers Sequentially
Working with Chrome and IE browsers
What is Firefox Profile And Implementation of Firefox Profile
What is WebDriver Desired Capabilities class
Executing Automation Test Cases in multiple browsers Parallel
Maven Project Management Tool
Introduction about maven
High Level Overview
Ant vs Maven
Installation of Maven
Demo using Sample Maven Project
Maven Structure

Introduction of Maven Folder Structure
The pom.xml
Dependencies
Goals
Local Reo Structure
Defaults
Sample Demo of Build Session of Maven Project




Maven Dependencies



Dependency version
Versions
Types
Transitive Dependencies
Scopes
What is a Repository
Dependency Repository
Adding a Repository
Plugin Repository
Maven Eclipse Integration



Demo Installation
Importing Projects
Converting Existing Projects
Pom Viewer
Effective Pom
Version controlling tool GITHUB
Downloading and configuring Github
Difference between CVC Versus DVC
Basic Git Commands
Working with Repositories
Setting up Repositories
Local and Remote Repositories
Create repository and cloning projects
Committing and Syncing the code
Reverting and Rolling Back the Code
Branch and Merging Concepts and Implementation
Stashing Changes
Resolving the Conflicts
Database testing using web driver
Installing MySQL Database
sql package
Overview on Connection Interface, Statement Interface, Prepared Statement and Result set Interfaces.
Example program to Access Database.
Some examples on SELECT,UPDATE and DELETE queries
Some Web driver examples using Data fetched from Database
Automation Test Frame Work
How to develop Test automation frame work in live environment
What is a frame work
Types of frame work
Data driven frame work
Modular driven frame work
Keyword driven frame work
User Defined Keyword driven framework with implementation
Execute test scripts from the framework
Continuous Integration Testing using Jenkins
About Jenkins
History of Jenkins
Splitting of Projects
What is Continues Integration
Installing Jenkins
Creating a simple job
Integrating Jenkins to the Project
The Fundamentals of RESTFul Services in Java
What is Jersey?
RESTFul Architecture
Using HTTP GET Demo
Test Created New REST Service USING HTTP GET
JSON Output for HTTP GET
Using HTTP POST Demo
Test Service USING HTTP POST
JSON Output for HTTP POST
Using HTTP PUT Demo
Test Service USING HTTP PUT
PUT vs POST
JSON Output for HTTP PUT
Using HTTP DELETE Demo
Test Service USING HTTP DELETE
JSON Output for HTTP DELETE
Interview Questions on
Selenium IDE
Selenium webdriver and Automation Testing
Core Java
Manual Testing Concepts
Overview on Selenium Grid
share training and course content with friends and students:
selenium training Chennai
selenium training in Chennai OMR
selenium training in Chennai Adyar
selenium training center Chennai
selenium realtime course with frnds
selenium online training best institute
selenium course greens technologys
best selenium training in Chennai
selenium tutorial
Live Selenium Project
This selenium classes in chennai will put you in a Corporate Test Environment. You will be automating Selenium test cases for banking and Ecommerce website. You will create & execute automation scripts and have an opportunity to compare it with scripts created by our experts. Students Will learn to create Webdriver Test Script for a Banking application. How to parameterize a Script using Excel. How to use TestNG for a script. How to take screenshots of test output & add verification steps to the script. The project will last 7 daywith your work allocation for that day.
Selenium Placement Training in Chennai
Greens Technologys has placed many students and help companies to hire certified and trained candidates on QTP and Selenium. GT now serve companies to find rightful talent who successfully fill up the gap for required set of skilled professional.
Selenium training in Chennai Reviews
Greens Technology Reviews given by our students already completed the training with us. Please give your feedback as well if you are a student.
Selenium training in Velachery Reviews from our Students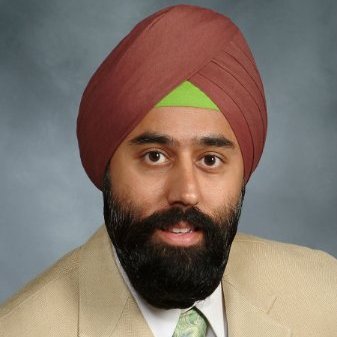 Velmurugan Prabhakar j! I am really delighted about the Selenium course and i am surprised to see the depth of your knowledge in all aspects of the software testing. I see that many architects with over 15+ yrs experience doesn't have the knowledge that you have. I really enjoyed your sessions, definitely look forward to learn more from you in the future. Thanks again." "
Best Selenium training institute in Adyar
Friends I am from Manual testing background having 6+ years experienced. I planned to Move into Selenium. I Came to know about Greens technologies and Velmurugan Prabhakar who is working in Selenium. They Really helped me to clear the interview. Thanks to Velmurugan Prabhakar Sir. Knowledgeable Presenters, Professional Materials, Excellent Support" what else can a person ask for when acquiring a new skill or knowledge to enhance their career. Greens Technology true to its name is the place to gather,garner and garden the knowledge for all around the globe. My Best wishes to Greens Technology team for their upcoming bright future in E-Learning sector.
Best Selenium training center in OMR
" I am glad to have taken complete Selenium course in Greens Technologys. It helped me a lot in understanding various concepts before which I was depending on many other sources. I will recommend this Selenium course to beginners as well as experienced developers/ Testers to attend the courses offered by Velmurugan @ Greens Technologies Adyar. The course curriculum is meticulously prepared and also followed without any compromise. Thus, the beginners can understand how to begin learning a vast technology without any confusion. In my case, attending this course, helped me firstly how to learn the subject in a different approach (understandings basics level to in depth concepts), instead of rushing through various text books or online sources. Velmurugan explains every concept in a very interesting way and it always creates an excitement in learning more about Selenium. Moreover the material, notes from training also helps us prepare for interviews, certification, real time projects as well.
Learn Selenium Training In Chennai From The Experts!
Looking for best selenium training in Chennai, Greens Technology is the no 1 selenium Training institute in Chennai offering placement focused selenium course by selenium experts. Call +91 89399-15577 for more details.
RECENT JOB OPENINGS
Posted on 25/05/2018!!! NEW
Senior Selenium Engineer - Wipro
Dear A.P.Satyamurthy,
We found your profile suitable for one of the job openings with Wipro, below mentioned is the job Description for the same.
Do share your interest on the same.
Role: Selenium Test Engineer
Experience: 3 Years To 8 Years
Location: Chennai
Deployment Experience
Candidate should have experience in deployment – JBOSS and TOMCAT servers
Should have experience setting up new environments
Must have Good knowledge / Experience in Linux commands.
Experience with JIRA.
Good experience with Agile Process.
Should have experience in product testing.
Profiles from Product/startup company.


Interested candidates do share below mentioned details

Current Organization:
Total Years of Experience:
Experience on Selenium:
Experience on Java:
Jira Experience:
Linux Experience:
Any Experience on deployment:
Number of Projects worked:
Current Location:
Preferred Location:
Current CTC:
Expected CTC:
Notice Period:

Any offer in hand/pipeline:
Preferable time to reach you:

Posted on 26/05/2018!!! NEW
Short joiners required for java selenium requirement with Paypal(Payroll with Experis),Chennai.
Dear A.P.Satyamurthy,
Warm Greetings from ManpowerGroup!
We are looking candidates for Java,Selenium requirement with Paypal(Contract)-Chennai
Client:Paypal
Mode;Contract:
Exp:4+ Yrs
Location:Chennai
Software Quality Engineer / 4-6 years of experience
Knowledge of Object-Oriented programming principles.
- Strong automation skills using Java, Selenium, TestNG framework
- Experience developing test automation systems.
- Knowledge of Operating Systems(Linux, Windows), Database/SQL
- Ability to create test plans, test cases and track resolution of software defects.
- Able to evangelize test innovations, through prototyping or other means and typically finds the most challenging bugs and quality issues.
- Passionate about quality, wants to make a difference.
- Self-motivated and fully committed dynamic individual with ability to adapt and adjust to fast-paced environment


If interested,Kindly share your updated profile with the following information
1.Total years of experience
2.Relevant years of experience
3.Current CTC
4.Expt CTC
5.Notice Period
6.Pan No:

Posted on 27/05/2018!!! NEW
Job | Immediate Opening for Automation Testing - Selenium - Chennai
Dear A.P.Satyamurthy,
We are looking for Quality Engineer for one of our MNC Client. Pls find the details given below..

Client: US Based Company
Work Location: Chennai
Skill required:
4-7 years of software experience.

Should have hands on Experience in Automation Testing – Selenium , Agile
If you are Interested, Pls send your updated resume along with the following details
Current CTC:
Expected CTC:
Notice Period:
Total Experience:
Relevant Experience:
Can Join in 10 Days (Y/N) :

Posted on 28/05/2018!!! NEW
IBM - Infosys
Dear Canditate,
Infosys BPM Ltd is hiring for Technology Support Specialist- Selenium Testing with Java Scripting role @ Chennai on 26.4.2018
Chennai Venue:
Infosys BPM
4th Floor , South Wing C Block
Tidel Park
No 4 Rajiv Gandhi Salai, Taramani
Chennai
Contact person: Mohamed Ibrahim
Timing from 9:30 AM To 10:30 AM
Drive Date: 26th April, 2018
Reference: DS-Rituparna (kindly mention on top of CV)
Please ask your friends /Colleagues also to walk for the drive if their profile matches the requirement. Mandatory Documents:
1. Carry a printout of this mail along with your profile.
2. Carry any 2 photo Identity proof original (PAN Card/Driving License/Voter's ID card/Passport)
Job description:
Designation: Technology Support Specialist
Role: Selenium Testing with Java Scripting
Job location: Chennai
Shift: Night shift
Job Description Automation Testing with Selenium with Java Scripting
• Option 1:: Candidate should be aware of Java, Jenkins with CI/CD Exp with Selenium
• Option 2:: Java development/scripting
• Should have good understanding of STLC phases
• Should have worked on HP - QC/ALM
• Around 3+ Years of Automation testing – Selenium with Descriptive programming using Java
Scripting(mandatory)
Should have good communication to speak to client stakeholders and openness to work for Night shifts
Responsibilities:
• Update existing tests/Create new tests in the automation test suite (using Selenium).
• Write test planning documentation from reruirements specifications.
• Review all testing documents and other test-related documentation.
• Assist in implementation of the overall testing strategLJ.
• Ensure that ruality standards are adhered to during the development of products.
• Add new tests and edžpand the automation test suite.
• Collect and create test data for functional and non-functional testing
• Run functional and non-functional tests.
• Liaise with developers during the Software Development Life Cycle (SDLC).
• Provide estimates for test activities.
Kindly acknowledge after receiving the mail.
Please ask your friends /Colleagues also to walk for the drive if their profile matches the requirement. Thanks and Regards,
Rituparna
Process Specialist|Talent Acquisition-India|Infy HR Email: rituparna.mondal@infosys.com Phone: 08040671121 | 9980134762
Posted on 29/05/2018!!! NEW
JOB OPENING IN Sificorp
Dear Candidate,
Experience required for the Job: 2 - 5 years
Job Location: Chennai
Position : Test Engineer
Experience: 2 to 5 Yrs
Work Location: Tidel Park, Chennai
Minimum 2+ years of strong experience in Automation Testing.
Must have hands on experience in Selenium Web-driver.
Experience in creation of Test Cases/Checklist and Test Reports.
Experience in understanding the requirements.
Should be well experienced with the Bug Life Cycle.
Interested candidates share your updated resume to ramasaraswathy.chockalingam@sifycorp.com
along with the following details
Total Experience :
Relevant Experience in testing :
Relevant Experience in Selenium Web driver:
Notice :