Artificial Intelligence (AI) Training
Greens Technologies is a leading provider of Artificial Intelligence (AI) Training in Chennai. India's Top Rated AI Training Institute offers realtime practical Artificial Intelligence Training with realtime project, job orientation and certification guidance. Our trainings are 100% job assured.
​ Awarded as the Best Artificial Intelligence and Machine Learning Training Center in Chennai - We Guarantee Your AI Training Success in Chennai


At Greens Technology, selected people get trained by industry experts who work on Artificial Intelligence and Machine Learning techniques every single day.
s
About The Trainer
- Dinesh work as an RPA Consultant & Instructor, He has over 11 years of Implementation experience and recognized expert in as an Architect for Robotic Automation as Principal Consultant
In my career of over 14 years, I have been working in .Net applications, Robotic Automation and Process Automation Software like Automation Anywhere, Work Fusion, Blue Prism and UI Path.
Flexible Timings / Weekend classes Available.
Talk to the Trainer @ +91-8939915577
RPA role based training
RPA training course syllabus
Blue Prism Training Course Overview
Robotics Blue Prism Training in Chennai: BluePrism's Digital workforce to build, managed and owned by the user and adhering to an enterprise-wide robotic operational model which is code free. The clerical and administrative work is performed in an efficient and reliable manner in any Organization to boost revenues. In our Robotics BluePrism Training in Chennai, aspirants will leverage skills in Process Studio, Process Flow, Input and Outputs, Error Management and various advanced features to boost Organizational revenues.
Introduction to Blue Prism
Blue Prism's Robotic Automation
Process Studio
Running a Process
Basic Skills
Process Validation
Decision Stage
Calculation Stage
Data Items
Review
Process Flow
Circular Path
Controlling Play
Set Next Stage
Break Points
Collections and Loops
Layers Of Logic
Pages For Organization
Review
Inputs and Outputs
Input Parameters
Stepping and Pages
Data Item Visibility
Data Types
Output Parameters
Start up Parameters
Control room
Process Outputs
Review
Business Objects
Object Studio
Business Objects
Action Stage
Inputs and Outputs
The Process Layer
Review
Object Studio
Creating a Business Object
Application Modeler
Spying Elements
Attributes
Attribute Selection
Launch
Wait
Timeouts
Terminate
Write
Press
Attach and Detach
Read
Actions
Action Inputs and Outputs
Data items as inputs
Review
Overview of Error and Case Management
Error Management
Exception Handling
Recover and Resume
Throwing Exceptions
Preserving the current exception
Exception Bubbling
Exception Blocks
Exception handling in practice
Review
Case Management
Work Queues
Queue items
Work queue configuration'
Defer
Attempts
Pause and Resume
Filters
Reports
Review
Additional Features
Collection Actions
Choice stage
Logging
Log viewer
System Manager
Process Groping
Export and import
Release Manager –Packages and Releases
Consolidation Exercise
Order system process
Consolidation exercise checklist
Submitting your completed solution
Advanced Features
Undefined collections
Data item initialization
Data item Exposure
Casting
Code stage
Run mode
Initialize and cleanup
Attribute Match Types
Dynamic Attributes
Active Accessibility
Application manager mode
Global clicks and keys
Credentials
Environment Locking
Command Line
Resource PC
Further Application Types
Mainframe Applications
Java Applications
Match index and Match Reverse
Surface Automation
Exercises of Sending a mail/updating Facebook status/sending a text using web portal
Hands on with real time scenarios
Certification/Job Oriented Training
Discussing Important Topics
Conducting mockups
Automation Anywhere Training Course Overview
Automation Anywhere mainly empowers with great ideas, efforts and focus on making the Organizations to work with the great environment. It delivers the intelligent automation technology for business and IT Processes for enhancing Organizational development. It helps the business enterprises to deploy digital workforce composed by software bots to process all the end to end solutions to boost Organizational revenues. This Robotics Automation Anywhere Training in Chennai leverages skills with in-depth concepts of every concept that shows great impact in business development.
INTRODUCTION TO AUTOMATION ANYWHERE
Architecture
Introduction to Product Architecture
Task Bots and its usages
Meta Bots and its usages
Learn IQ Bots
DASHBOARD IN AUTOMATION ANYWHERE
Task Bots
Recording the task.
Create Task
Task Editor and its usages
Features in Task Editor
INTEGRATE PDF
Usage of If/else command
Datanse and AA
Email Automation in AA
Handling Exceptions
Commans in PGP
IMPLEMENT WEB SERVICES
MetaBot and its Usages
Overview
Creation of Metabot
Understand Designer in MetaBot
ADDING METABOT
Recordng Recordset
Various configurations in MetaBot Screens
Calibirations in MetaBotScreens
FOLDERS TO METABOT
How to record in MetaBot
Logic Editor
Import and exprt MetaBot
Commands Categories
Mouse
Files
Web Service
Tasks
Operations
Integration
UiPath Training Course Overview
UiPath tool is the where the future of RPA arrives first that helps to design, build and lead the next wave of intelligent automation. It completely sets the pace of Industry with the best breed of cognitive technologies and unique assistance as well. This UiPath Training in Chennai helps the audience to get great command over subject to enhance the better degree of business quality, agility, and productivity.
1. Understanding UiPath
2. Understanding the concept of Workflow
3. Working with Data in UiPath
4. Excel and Datatable Automation
5. Understanding Recording Concepts
6. Understanding Selector Concepts
7. Introduction to UI-Elements I/O
8. Automating Image and Text
9. Automation using Citrix
10. Using UiPath as Mail & Pdf
11. Working with User Events
12. Organizing the complete project using UiPath
13. Understanding Exceptions and Debugging in UiPath
14. Concept of UiPath Orchestrator,
15. Introduction to Front+Back Office Robots
16. Understanding SAP Concepts
17. Understanding Database Concepts in UiPath
OpenSpan Training Course Overview
OpenSpan which is one among the tools used in the process of Robotics Automation will help you to rapidly deploy automation processes across your workforce to improve the user performance. This process includes automating, simplifying and integrating the technology and processes thereby delivering maximized resource levels and optimized user productivity.
1. Understanding UiPath
2. Modules
3. Windows Integration
4. Interaction Framework
5. Web Integration
6. Agile Desktop and Deployment
7. Diagnostics and Debugging
What are the Pre-Requisites of RPA Courses?
There are no particular prerequisites to take up this Robotics Courses in Chennai. It does not require any programming skills but an audience with process and subject matter expertise will be added a career advantage.
Who can attend RPA Course in Chennai?
The aspiring audience who wants to make a career in the Robotics must surely take RPA Tools Training in Chennai which increases the future needs of Information Technology. There is incredible scope for every IT enthusiastic to look in the newly growing field. Business Process Employees
Flowchart Designer
IT Professionals
Analysts
End Users
Job Seekers
Administrators
The audience who wants to make a career to automate the process using RPA tools can attend this course to lay successful career path.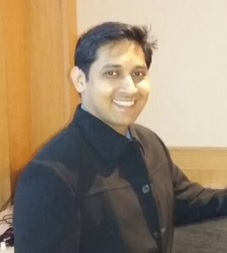 What is Robotic Process Automation?
Artificial Intelligence provides organizations like yours with an agile digital workforce that follows rule-based business processes and interacts with the systems in the same way that existing users currently do.

Blue Prism enables this, but in a way that is far more efficient. It's also secure, consistent, reliable and scalable. Importantly Blue Prism complements traditional IT solutions such as BPM and front office productivity tools.

Artificial Intelligence (AI) can now handle unstructured data and communicate with other cognitive bots, like chat, video and text analytics bots, to create an end-to-end process automation solution.

It provides a universal and consistent back office automation platform with embedded controls and governance that is code-free and managed by the organization itself.
Why you should learn Artificial Intelligence ?
Artificial Intelligence (AI) is an automation technology for making smart software by applying intelligence to do high volume and repeatable tasks that are time-consuming. RPA is automating the tasks of wide variety of industries, hence reducing the time and increasing the output. Some of facts about RPA includes:
A 2016 report by McKinsey and Co. predicts that the Artificial Intelligence market could be worth $6.7 trillion by 2025
A major global wine business, after implementing RPA, increased the order accuracy from 98% to 99.7% while costs reduced to Rs. 5.2 Crore
A global dairy company used RPA to automate the processing and validation of delivery claims, reduced goodwill write-offs by Rs. 464 Million
RPA Training Objectives
After completing the RPA Training, you will be able to:
Know about Robotic Process Automations and how it works
Know about the patterns and key considerations while designing a RPA solution
Know about the leading RPA tool i.e. UiPath
Gain practical knowledge on designing RPA solutions using both the tools
Perform Image and Text automation
Create RPA bots and perform data manipulation
Debug and handle the exceptions through the tool
RPA Training in Chennai Curriculum Makes the Class
All training courses are offered by experienced and qualified trainers. The course design and delivery is based on our consulting and training experience. We develop a personal relationship with students and ensure that we the Best RPA training center in Chennai maximize their learning, and we offer supplemental mentoring by our instructor.. Greens Technology is the Best training institute offer RPA training in Chennai with Placements by certified experts with real-time LIVE PROJECTS. Our RPA training institute in Chennai syllabus is perfectly mixed with practical and job oriented training for developers and administrators.
Top 20 Reasons to Choose Greens Technologies for RPA Training in chennai
RPA training in chennai is designed according to current IT market.
Offer the best RPA training and placement in chennai with well defined training modules and course sessions.
Facilitate regular, weekend and customized RPA training in chennai..
One of the biggest team of Certified Expert Trainers with 5 to 15 years of Real Industry Experience.
Mentors of RPA training in chennai helps in major project training, minor project training, live project preparation, interview preparation and job placement support.
Smart Labs with Real Latest Equipments.
24x7 Lab Facilities. Students are free to access the labs for unlimited number of hours as per their own preferred timings.
Smart classrooms fully equipped with projectors, live racks, Wi-Fi connectivity, Digital Pads.
Silent and Discussion Zone areas in Labs to enhance Self Study and Group Discussions.
Free of Cost Personality Development sessions including Spoken English, Group Discussions, Mock Interviews, Presentation skills.
Free of Cost Seminars for Personality Development & Personal Presentation.
Varity of Study Material: Books, PDF's, Video Lectures, Sample questions, Interview Questions (Technical and HR), and Projects.
Hostel Facilities available at Rs 5,500/month for RPA training in chennai students.
Free Study Material, PDFs, Video Trainings, Sample Questions, Exam Preparation, Interview Questions, Lab Guides.
Globally Recognized Course Completion Certificate.
Extra Time Slots (E.T.S.) for Practical's(Unlimited), Absolutely Free.
The ability to retake the class at no-charge as often as desired.
One-on-One attention by instructors.
Helps students to take knowledge of complex technical concepts.
Payment options: Cheque, Cash, Credit Card, Debit card, Net Banking.
Greens Technologies Trainer's Profile for RPA training in chennai
Greens Technologies'S RPA Trainers are:
Award-Winning, Certified Instructors
Are truly expert and fully up-to-date in the subjects they teach because they continue to spend time working on real-world industry applications.
Have received awards and recognition from our partners and various recognized IT Organizations.
Are working professionals working in multinational companies such as HP, Capgemini, Accenture, Xchanging, Symphony, Virtusa , HCL Technologies, TCS, IBM, Sapient, Agilent Technologies etc.
Are certified Professionals with 7+ years of experience.
Are Well connected with Hiring HRs in multinational companies.
Placement Assistance after RPA training in chennai
Greens Technologies'S Placement Assistance
Greens Technologies is the leader in offering placement to the students, as it has a dedicated placement wing which caters to the needs of the students during placements.
Greens Technologies helps the students in the development of their RESUME as per current industry standards.
Greens Technologies conducts Personality Development sessions including Spoken English, Group Discussions, Mock Interviews, Presentation skills to prepare students to face challenging interview situation with ease.
Greens Technologies has prepared its students to get placed in top IT FIRMS like HCL, TCS, Infosys, Wipro, Accenture and many more.
share training and course content with friends and students:
Artificial Intelligence - RPA training Chennai
RPA training in Chennai
rpa training in Chennai Chennai Adyar
robotic process automation(rpa) training Chennai Adyar
Artificial Intelligence training center Chennai
rpa realtime course with frnds
RPA online training best institute
rpa course naresh it
blue prism training in chennai in tamil
best rpa training in Chennai
blue prism training cost in chennai
robotics process automation training in chennai
blue prism training chennai
automation anywhere training in chennai
uipath training in chennai
blue prism training bangalore
robotics and automation courses in chennai
automation anywhere training centre in chennai
RPA training in Chennai Reviews
Greens Technology Reviews given by our students already completed the training with us. Please give your feedback as well if you are a student.
Best RPA Training in Chennai

" I am glad to have taken complete RPA course in Greens Technologys. It helped me a lot in understanding various concepts before which I was depending on many other sources. I will recommend this course to beginners as well as experienced developers/ admins to attend the courses offered by Dinesh @ Greens Technologies Adyar. The course curriculum is meticulously prepared and also followed without any compromise. Thus, the beginners can understand how to begin learning a vast technology without any confusion. In my case, attending this course, helped me firstly how to learn the subject in a different approach (understandings basics level to in depth concepts), instead of rushing through various text books or online sources. Dinesh explains every concept in a very interesting way and it always creates an excitement in learning more about RPA . Moreover the material, notes from training also helps us prepare for interviews, RPA certification, real time projects as well.
RPA Related Training Courses in Chennai
RPA Training Venue:
Are you located in any of these areas - Adyar, OMR, Mylapore, Chromepet, Medavakkam, Porur, Saidapet, K.K.Nagar, Kilpauk, Kodambakkam, Madipakkam, Villivakkam, Sholinganallur, St. Thomas Mount, T. Nagar, Tambaram, Teynampet, Thiruvanmiyur, Thoraipakkam,Vadapalani, Velachery, Nandanam, Nanganallur, Nungambakkam, Pallikaranai, Perungudi, Ambattur, Aminjikarai, Adambakkam, Anna Nagar, Anna Salai, Ashok Nagar, Besant Nagar, Choolaimedu, , Egmore, Ekkattuthangal, Guindy, Virugambakkam and West Mambalam.
Our Adyar office is just few kilometre away from your location. If you need the best RPA training in Chennai, driving couple of extra kilometres is worth it!