Internet of Things (IoT) Training in Chennai
Greens Technologies is a leading provider of Internet of Things (IoT) Training in Chennai. India's Top Rated IoT Training Institute offers realtime practical Internet of Things Training in the field of Embedded Systems, Electronics, Robotics and Software Programming. over the internet with realtime project, job orientation and certification guidance. Our trainings are 100% job assured.
​ Awarded as the Best IoT Training Center in Chennai - We Guarantee Your IoT Training Success in Chennai


Greens Technology's Internet of Things training in Chennai is provided by Real-Time Expert with in-depth analysis and real-time examples. The IoT (Internet of Things) Used to enable the Collection and Exchanging the Data between the Connected Devices,Smart Devices, sensors, software's and Other things embedded with electronics.

Learn Internet of Things, start your journey into Automation Industry. Greens Technology provide IoT training in Chennai that offers real-life case studies to perform hands-on exercises and real-world simulations.

To stay one step ahead in today's competition world, individuals must take IoT (Internet of Things) Training to explore incredible career opportunities.
About The Trainer
- Dinesh work as an IoT Consultant & Instructor, He has over 11 years of Implementation experience and recognized expert in as an Architect for Internet of Things as Principal Consultant
He has prowled the rooftops of Liverpool City Centre embedding Arduino sensors into the city's infrastructure.
Flexible Timings / Weekend classes Available.
Talk to the Trainer @ +91-8939915577
Internet of Things (IoT) Course Content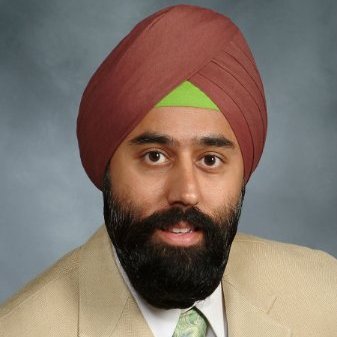 What is Internet of Things?
The Internet of Things is simply "A network of Internet connected objects able to collect and exchange data." It is commonly abbreviated as IoT.

The word "Internet of Things" has two main parts; Internet being the backbone of connectivity, and Things meaning objects / devices .

In a simple way to put it, You have "things" that sense and collect data and send it to the internet. This data can be accessible by other "things" too.

Let me give you a practical example. Lets imagine you have a "Smart air conditioning unit" in your home that is connected to the internet. (This is a "thing" connected to the internet) Now, imagine it's a hot summer day and you have left for home from your work. You would like your home to be cool enough by the time you enter it. So, When you leave from your office, you can remotely switch ON the air conditioning unit of your home using your mobile (another "Thing" connected to the internet). Technically, with internet, you can control your AC system from any part of the world as long as both the AC and your mobile are connected using the "Internet".
About Internet of Things Training Course
The Internet of Things (IoT) is one of the new, convergent technologies. Want to know more about IOT? Join Greens Technologys for an exclusive Internet of Things Training center in Chennai!. This is a comprehensive training course in the Internet of Things. You will learn about the IoT introduction, significance, building your own IoT device, sensors, IoT communication, and security. This IoT training in Chennai will help you be a part of the IoT revolution underway around the globe.
Internet of Things Training Objective
The Architecture of Internet of Things
IoT components, devices, hardware, software requirements
The various layers of IoT infrastructure
IoT embedded systems & micro-controllers
Working with Big Data and deploying Data analytics
The Arduino & Raspberry Pi interface for IoT
USB, HDMI and Ethernet protocols of IoT communication
Controlling physical IoT devices like switches, motors, sensors
Programming for IoT components and systems
IoT support, security, testing, compliance and data management
Internet of Things (IoT) Course Content
Module 1: Hands-on IOT App with Smart Hardware

What is Internet of Things?

Current technological trends and near future prospects
Digital world, real world and augmented world
M2M communication and automation history
Relation with embedded systems
General introduction to Arduino, Raspberry Pi and smartWIFI boards
Introduction to IOT

Why and How IOT Evolved?

Industrial internet
Evolution of deskless workforce
TPM, OEE and various other approaches
Need for real time insights

Understanding IOT Ecosystem

What is IOT application ?
What are basic elements / building blocks of IOT app ?
How are these blocks connected together ?
The systematic method to design IOT application
Architecting our hands-on project

What are Available Platforms for IOT Application?

Hardware devices: arduino, raspberry pi and smartwifi, etc.
Wearable development boards
Cloud platforms for IOT
Softwares, programs and stacks available for building IOT applications
How each of the above would be applicable in our hands-on project
Installation of various packages necessary for project and list of tools

Working with Smart Hardware

Understanding smartWIFI hardware and sensors ?
Drivers and libraries installation
LUA language basics and program samples
Understanding basic hardware API

Send Data on Internet

Using freeboard.io to build a quick dashboard
Understand data posting format for dweet.io
Modify script to send data to dweet.io using http API on smartWiFi
Data visualization on dashboard

Understanding MQTT Protocol Basics

How it works ?
Broker and client terminilogies
Publisher and subscriber model

Use Case Project

Control onboard RGB LED with API
Controlling LED using GPIO commands
Using Timers to do repetitive task
Connecting to wifi access point
HTTP utility for webpage download and data posting
Reading button status and show data on USB terminal
Interfacing of temperature sensor
Interfacing of light sensor
Understand working of broker, web-sockets demo and mqtt phone-app
Use mqtt API on smartWiFi to initiate mqtt connection with broker
Write LUA script to read onboard sensors and send data to cloud server
Act on message from server and respond locally
Use mobile phone-app or web-browser to perform interactive control

Module 2: Build your own IOT Platform on Cloud

What is Internet of Things?

Current technological trends and near future prospects
Digital world, real world and augmented world
Introduction to IOT

Understanding IOT Ecosystem

What is IOT application ?
What are basic elements / building blocks of IOT app ?
How are these blocks connected together ?
The systematic method to design IOT application
Architecting our hands-on project

What are Available Hardware Devices for IOT Application ?

Hardware devices: arduino, raspberry pi and smartwifi, etc.
Understanding smart hardware being used for hands-on project

What are Essentials for Building Own IOT Platform?

Softwares, programs and stacks required
Accessing your cloud instance and preliminary installations
Installation of various packages necessary for project and list of tools

Understanding MQTT Protocol Basics

How it works?
Broker and client terminilogies
Publisher and subscriber model

Hands on Project

Listing down webservices and apis required
Design database schema and create
Configure mqtt broker to work as a bridge for communication
Configure MySQL database & table to store the sensor values
Creating database listner
Creating database retrieval mechanism
Create JavaScript websocket
Creating ReST API
Configure smartWIFI to send and receive the data
User interface screen – webpage made with HTML + CSS
Creating sensor visualization screen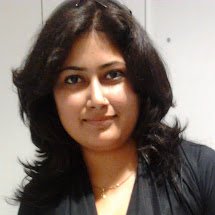 Why IoT Is In Demand?
IoT extends the Internet from most used devices like desktop and portable computers, Smartphone's and tablets to various variants of devices and everyday things that utilize embedded technology to speak and act with the external surroundings, all via the internet.

Learn how you can derive deep business insight from the Internet of Things (IoT) while boosting your skills from Collabera TACT and be future ready.
Who should take this Internet of Things training course?
All the interested candidates can opt this course to enhance their career growth. IOT Training in Chennai has added an advantage to your profile. The complete subject knowledge is provided as per Industry-based standards to acquire In-depth knowledge. We make the candidates Industry-ready to acquire the best job in the MNCs. Course materials are also provided to the students in these training sessions.
Students who want their future growth in Embedded and Robotics Industry
Robotics enthusiasts who wanted to accomplish the task which is impossible
Any graduate student of any year and any branch is eligible to opt this course
College teaching staff as well as faculties
Coordinators
Fresher's and graduates can attend this course
What are the prerequisites for learning?
There are no prerequisites for taking this training course.
Internet of Things (IoT) certifications and training
The Cisco Internet of Things (IoT) certifications and training are job role based programs designed to help meet the growing need for specialized talent. This education portfolio provides Internet Protocol (IP) networking expertise, with a focus in automation, manufacturing and energy and future expansion to include equally transformative industries.
5 predictions on the future of the Internet of Things
The internet landscape is growing at an exponential rate. It's not just about computers, laptops, tablets and smartphones anymore. There are now a multitude of devices that are internet connected. Washing machines, robotic vacuum cleaners, door locks, toys and even toasters are now becoming "smart." That crazy future we were promised in the science fiction stories is slowly starting to show up, and consumers are flocking to own a piece of that promise. As a result, we now have what is called the "Internet of Things," the new umbrella term for anything that connects to the internet.

We've been keeping a close eye on this new landscape, and as a result, we've come up with 5 predictions on trends in the Internet of Things you'll be seeing over the next few years.
By 2020, it is estimated that there will be up to 21 billion connected devices
Hackers will continue to use IoT devices to facilitate DDoS attacks
More cities will become "smart"
Artificial intelligence will really become a "thing"
Routers will become more secure and "smarter"
share training and course content with friends and students:
Internet of Things - IoT training Chennai
IoT training in Chennai
IoT training in Chennai Chennai Adyar
Internet of Things training center Chennai
IoT realtime course with frnds
IoT online training best institute
IoT course greens technologys
best IoT training in Chennai OMR
Internet of Things training in chennai
iot training chennai
Internet of Things (IoT) training in Chennai Reviews
Greens Technology Reviews given by our students already completed the training with us. Please give your feedback as well if you are a student.
IoT training in Chennai Reviews from our Students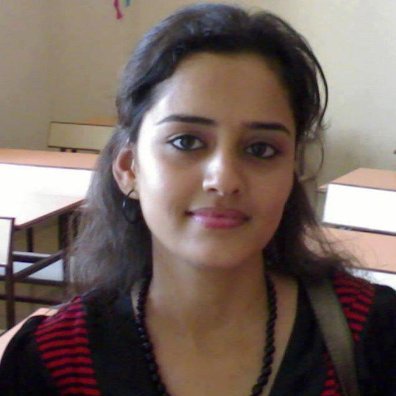 Dinesh j! I am really delighted about the IoT course and i am surprised to see the depth of your knowledge in all aspects of the Internet of Things. I see that many architects with over 15+ yrs experience doesn't have the knowledge that you have. I really enjoyed your sessions, definitely look forward to learn more from you in the future. Thanks again." "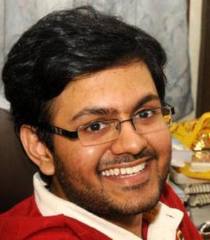 Friends I am from Mechanical Engineering background from Chennai. I planned to Move into Internet of Things. I Came to know about Greens technologies and Dinesh who is working in IoT. They Really helped me to clear the interview. Thanks to Dinesh Sir. Knowledgeable Presenters, Professional Materials, Excellent Support" what else can a person ask for when acquiring a new skill or knowledge to enhance their career. Greens Technology true to its name is the place to gather,garner and garden the knowledge for all around the globe. My Best wishes to Greens Technology team for their upcoming bright future in E-Learning sector.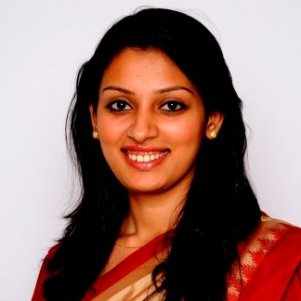 " I am glad to have taken complete Internet of Things course in Greens Technologys. It helped me a lot in understanding various concepts before which I was depending on many other sources. I will recommend this IoT course to beginners as well as experienced developers/ Testers to attend the courses offered by Dinesh @ Greens Technologies Adyar. The course curriculum is meticulously prepared and also followed without any compromise. Thus, the beginners can understand how to begin learning a vast technology without any confusion. In my case, attending this course, helped me firstly how to learn the subject in a different approach (understandings basics level to in depth concepts), instead of rushing through various text books or online sources. Dinesh explains every concept in a very interesting way and it always creates an excitement in learning more about Internet of Things. Moreover the material, notes from training also helps us prepare for interviews, IoT certification, real time projects as well.
IoT Related Training Courses in Chennai
IoT Training Venue:
Are you located in any of these areas - Adyar, OMR, Mylapore, Chromepet, Medavakkam, Porur, Saidapet, K.K.Nagar, Kilpauk, Kodambakkam, Madipakkam, Villivakkam, Sholinganallur, St. Thomas Mount, T. Nagar, Tambaram, Teynampet, Thiruvanmiyur, Thoraipakkam,Vadapalani, Velachery, Nandanam, Nanganallur, Nungambakkam, Pallikaranai, Perungudi, Ambattur, Aminjikarai, Adambakkam, Anna Nagar, Anna Salai, Ashok Nagar, Besant Nagar, Choolaimedu, , Egmore, Ekkattuthangal, Guindy, Virugambakkam and West Mambalam.
Our Adyar office is just few kilometre away from your location. If you need the best IoT training in Chennai, driving couple of extra kilometres is worth it!