Blue Prism Training in Chennai
Greens Technology provides Blue Prism training in Chennai with certification and 100% assured placements. Learn Robotic Process Automation (RPA) from the Best Blue Prism Training Institute in Chennai with the most experienced and RPA certified expert trainers in the field.
Awarded as the Best Blue Prism Training Center in Chennai - We Guarantee Your Blue prism Training Success in Chennai
RPA Blue Prism Training courses in Chennai
Blue Prism is the market leading Robotic Process Automation (RPA) tool. With personal Blue Prism hands-on training in Chennai, and optional follow-up mentoring, you can guarantee that your Blue Prism training in Chennai investment provides the maximum benefit with Jobs and Certifications.
About The Trainer
-Mr. Narendra Babu work as an RPA Consultant & Instructor, He has over 14 years of Implementation experience and recognized expert in as an Architect for Robotic Automation as Principal Consultant
In his career of over 14 years, I have been working in .Net applications, Robotic Automation and Process Automation Software like Automation Anywhere, Work Fusion, Blue Prism and UI Path.
Flexible Timings / Weekend classes Available.
Join Blue Prism Training, He will also explain to create digital workforce using the blue prism tool for most acclaimed and secure architecture. He'll Explain What Is Required To Create A Digital Workforce Using The Industry's Most Acclaimed And Secure Architecture.
Talk to the Trainer @ +91-89399 15577
FREE Demo Session: Try two FREE CLASS to see for yourself the quality of training.

Free Materials Povided during Demo sessions
Other RPA tools available
Automation Anywhere Training,
UiPath Training,
Open Span Training,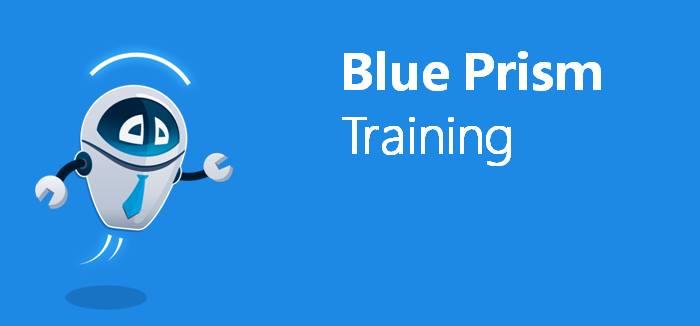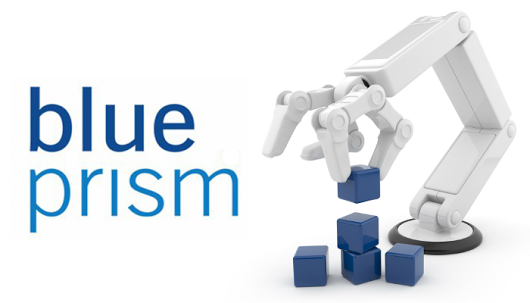 What is Blue Prism?
Founded in 2001, Blue prism is robotic process automation software which is very easy to maintain and reduces human error in manual tasks to a great extent. It is an advanced technology that could be utilized to enhance the efficiency and effectiveness of the organisation. It is one of the leading Robotic Process Automation (RPA) tool which is based on Microsoft .NET Framework.
Why Blue Prism?
Nowadays many small and large enterprises have been relying on RPA Software to improve its productivity, and to reduce human errors. Blue prism is the best in every aspect of automation tool which delivers high-quality data to identify the customer behavior, real-time analytics, and change of every action that would be managed by robotics.
Blue Prism recently integrated with AWS, Google Cloud, IBM Watson, and Microsoft to mechanize complex undertakings from a single point. Blue Prism's software robots can run on premise or in public clouds. In 2017, Blue Prism stood as the winner of UK Tech awards and has been quoted as one of the MIT Tech Review's 50 smartest companies. With offices in London, Manchester, Austin, Chicago, Miami, New York, San Francisco, Washington DC, Bangalore, Sydney and Tokyo, Blue Prism has recently announced the opening of a new office in Paris, France, to help support growing regional demand for its Digital Workforce platform. Everyday billions of transactions and hundreds of millions of hours of work are executed on Blue Prism robots from renowned companies throughout the world in different sectors like Financial Services, Energy, Telco, Insurance, Logistics, BPO and Healthcare services etc.
Some of the prime objectives of Blue Prism technology are mentioned below:
Letting the corporate automate their business processes quickly without shedding a hefty amount
Providing smart tools which allow the business analyst play a significant role in developing and changing automated processes
Offering enterprise RPA support, letting the businesses create robotic workforce running in data centres in a scalable, secure and manageable manner.
Blue Prism technology has gained tremendous popularity in the recent times because of excellent career opportunities. Therefore, several institutes have come up with Blue Prism training in chennai.
RPA Tools training course syllabus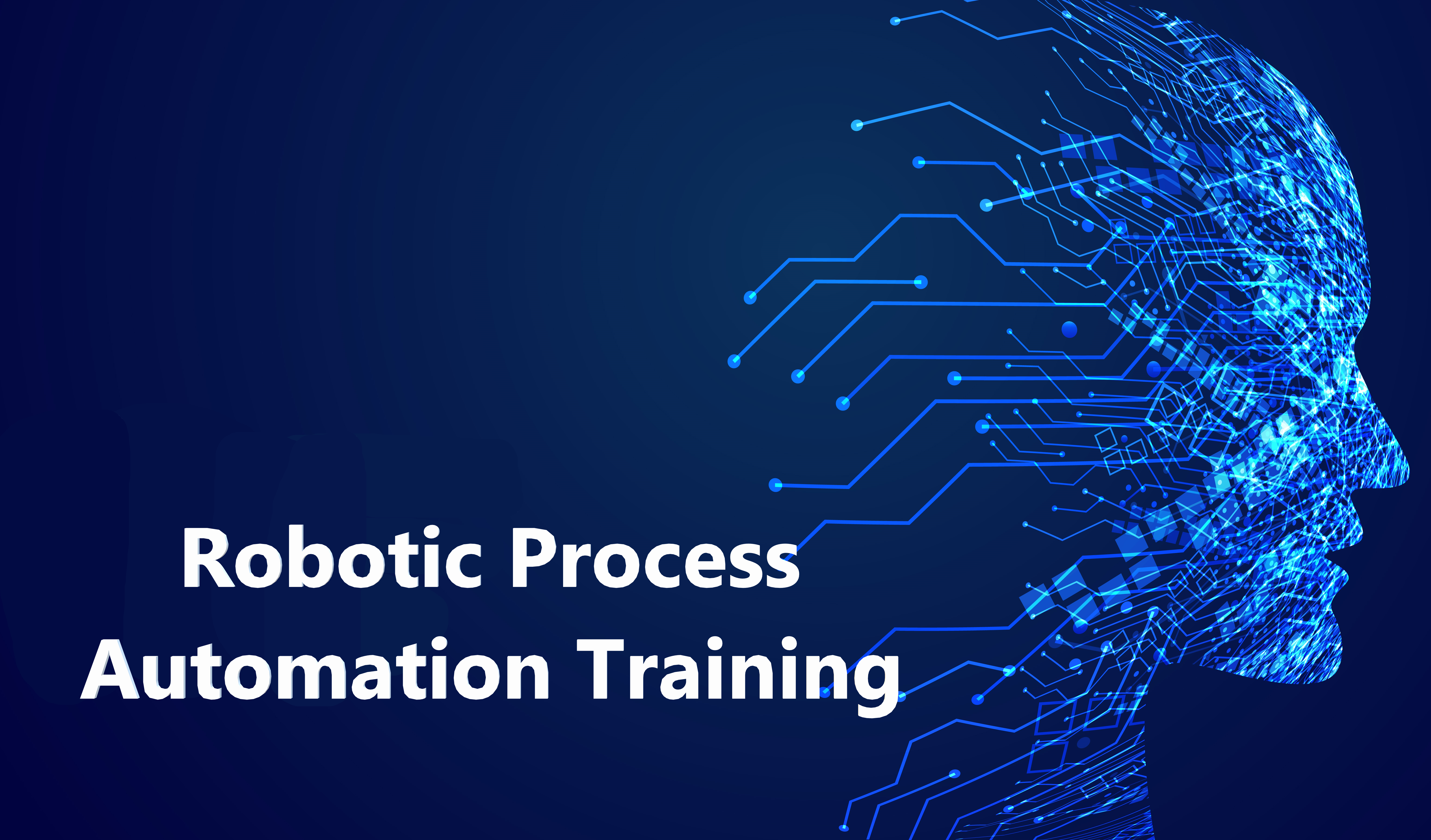 Blue Prism
Automation Anywhere
UI Path
OpenSpan
Blue Prism Training Course Content
Introduction To RPA
What is RPA?
Application Types for Automation
Requirement Gathering
Cost Benefit Analysis
Design
Solution Design
As – Is Flow Diagram
To – Be Flow Diagram
Testing Methodolgies
Application Environment For Development & Testing

Introduction to Blue Prism

Introduction to Blue Prism
Blue Prism Architecture
Blue Prism Dashboard

Overview of Blue Prism Modules

Modules

Process Studio
Object Studio
Control Room
Dashboard
Release Manager
System Manager



Process Studio

Creating process with the below stages
Process Flow
Create, Edit, Save, Test, Compare, Delete Process
Open and Executing a Process
It is the graphical representation of a working computer program, one that will interact with applications, manipulate data and perform decisions and Calculations.
Stages

Decision Stage
Calculation Stage
Data Item
Collections
Loops
Page Reference



Controlling Play

Controlling the Process Validation

Object Studio

Creating object with below stages
Read Stage
Write Stage
Code Stage
Wait Stage
Navigate Stage
Application Modeler
Application Modeler provides 4 types of spy modes based on the application that we choose.

Win32 mode
Accessibility mode
Region mode
Html mode

How to define attributes in application modeler
Environment Variables
Session Variables
Case Management
Work Queue Features
Surface Automation

Spying with different spy modes

Running a process
Control Room
Scheduler

Blue Prism Training Course description

In our RPA Blue Prism Training in Chennai, aspirants will undergo practical training which increases the commanding skill on tool. In this training period candidates will undergo complete real time experience through practical examples and live projects, In this program candidates get support for resume preparation, interview preparation and mock interviews. Join the Greens Technologys Blue prism training in Chennai and become a professional expert and get placed in top MNC's after completion of the course.

Blue Prism Training Objectives

The Blue Prism has experts that made the excellent scope all over the world globally. The Blue Prism Training in Chennai sets the prime objective to make every trainee work with the reputed organization across the globe.

It also includes some of the fey features which make the Blue Prism more reliable and easy to learn and accommodate. Some of them are described below:-

24*7 support
Lifetime access to recorded video and audio sessions
Expert & certified software trainers
Real world scenario and use cases
Practical approaches to the trainees
30 hrs of training session for the trainees

Blue Prism Placement Training in Chennai:

More than 10000+ students are been trained in Blue Prism Placement Training in Chennai and we have a record of 100% placements.

---

Blue Prism Certification training in Chennai

Blue Prism offers the following exams to support its accreditation program:
Exam Code
Exam Name
Accreditation
AD01
Blue Prism Developer
Developer
APD01
Blue Prism Professional Developer
Professional Developer
ASD01
Designing Blue Prism Process Solutions
Solution Designer
ASA01
Blue Prism ROM Architect
ROM Architect
ATA01
Designing a Blue Prism (Version 5.0) Environment
Technical Architec
AIE01
Installing and Configuring a Blue Prism (Version 5.0) Environment
Installation Engineer

What are the Prerequisites for this Blue Prism course?

Anyone with basic programming knowledge can take up this course.

Fresher graduates
Working professionals
Business intelligence professionals
Digital Marketing professionals
All fresher engineers and professionals who are on the way to start a career in Robotic Process Automation can join this course.

Best Blue Prism Training in Chennai

Blue Prism Robotic Process Automation (RPA) software delivers the world's most successful digital workforce, which operates within the most demanding enterprise administrative environments to automate high-risk, manual, rules-based and repetitive tasks and radically improves agility, efficiency, accuracy and compliance. Blue Prism provides a scalable and robust execution platform for best-of-breed AI and cognitive technologies and has emerged as the trusted and secure RPA platform for the digital enterprise. Blue Prism's RPA software has executed more than one billion transactions for enterprises including Aegon, BNY Mellon, Commerzbank, IBM, ING, Maersk, Nokia, Nordea, Procter & Gamble, Raiffeisen Bank, Siemens, Westpac and Zurich.

---

Share training and course content with friends and students:

blue prism training Chennai
blue prism training in Chennai
blue prism training in Chennai Adyar
blue prism training center Chennai
blue prism realtime course with frnds
blue prism online training best institute
blue prism course greens technologys
best blue prism training in Chennai
blue prism tutorial
blue prism training chennai

RPA Blue Prism training in Chennai Reviews

Greens Technology Reviews given by our students already completed the training with us. Please give your feedback as well if you are a student.

Blue Prism training in Chennai Reviews from our Students

Dinesh j! I am really delighted about the RPA course and i am surprised to see the depth of your knowledge in all aspects of the Robotic Process Automation. I see that many architects with over 15+ yrs experience doesn't have the knowledge that you have. I really enjoyed your sessions, definitely look forward to learn more from you in the future. Thanks again.

Best Blue Prism training institute in Chennai

Friends I am from Manual testing background having 6+ years experienced. I planned to Move into Robotic Process Automation. I Came to know about Greens technologies and Dinesh who is working in RPA. They Really helped me to clear the interview. Thanks to Dinesh Sir. Knowledgeable Presenters, Professional Materials, Excellent Support" what else can a person ask for when acquiring a new skill or knowledge to enhance their career. Greens Technology true to its name is the place to gather,garner and garden the knowledge for all around the globe. My Best wishes to Greens Technology team for their upcoming bright future in E-Learning sector.

Best Blue Prism training center in Chennai

" I am glad to have taken complete Robotic Process Automation course in Greens Technologys. It helped me a lot in understanding various concepts before which I was depending on many other sources. I will recommend this RPA course to beginners as well as experienced developers/ Testers to attend the courses offered by Dinesh @ Greens Technologies Adyar. The course curriculum is meticulously prepared and also followed without any compromise. Thus, the beginners can understand how to begin learning a vast technology without any confusion. In my case, attending this course, helped me firstly how to learn the subject in a different approach (understandings basics level to in depth concepts), instead of rushing through various text books or online sources. Dinesh explains every concept in a very interesting way and it always creates an excitement in learning more about Robotic Process Automation. Moreover the material, notes from training also helps us prepare for interviews, RPA certification, real time projects as well."
Highlights of RPA Training
The presence of experts in RPA real time as the training faculty.
Provides the best learning environment.
Limited students per each batch.
Faculty's interaction with each and every student for the better subject retention.
Well, affordable Course Fee.

Adyar
No.11 , First Street ,
Padmanabha Nagar , Adyar ,
Chennai-600 020.
OMR
No.19, Balamurugan Garden, OMR Road, Thoraipakkam,
Kancheepuram (DT).
Velachery
No.28, Nagendra Nagar, Opposite Phoenix Mall, Velachery, Chennai - 600 042.
Tambaram
No.1, Appa Rao colony,
Tambaram,
Sanatorium,
Chennai - 600 047.
Anna Nagar
SDV Arcade
4th floor, AB-5, 2nd Ave, Anna Nagar, Chennai - 600 040.
Navalur
No: 12, Rajiv Gandhi Salai(OMR),
Egattur Village, Navalur,
(Just Before Navalur Tollgate),
Chennai - 600 035.
Porur
149, 1C/1D, 1st Floor,
Opp to DLF IT Park,
Ramapuram,
Chennai - 600089.

"I want to thank you for your incredible efforts and sharing your vast knowledge. I am feeling lucky to have attended your great batch. You are awesome Karthik, I am not sure when i will be able to attain 50% of your knowledge but i got a lot inspired by you. I will keep in touch and will always try to learn from you as much as I can. Thanks once again Karthik"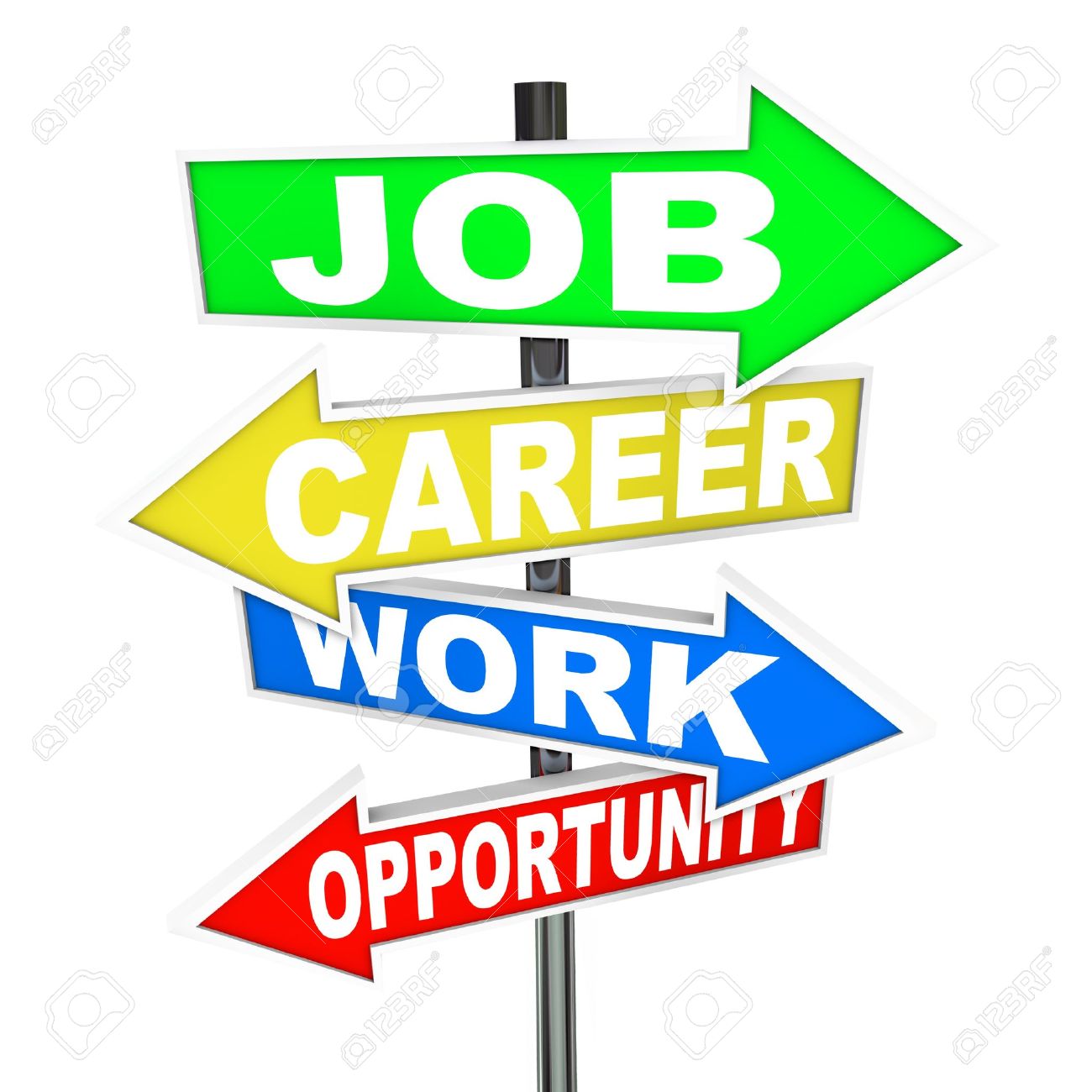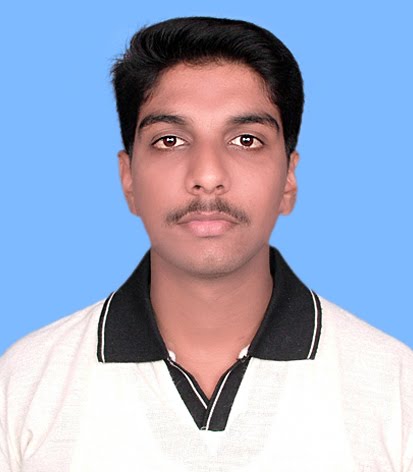 "Dear Karthik, RPA training has been outstanding. You have covered every aspect of the RPA which would boost the confidence of the attendee to dive into greater depths and face the interviews subsequently. I feel confident after attending the RPA course. I am sure you would be providing us your valuable high level guidence in our initial realtime project . Each of your session is a eye opener and it is a great joy to attend your RPA training. Thanks and Kindest Regards"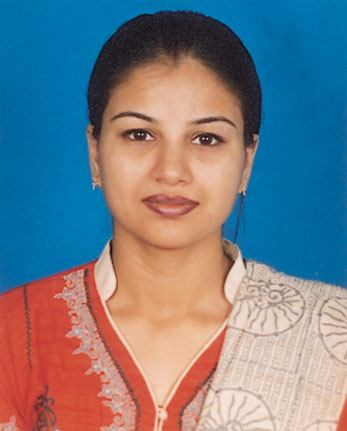 "I thought I knew RPA until I took this course. My company sent me here against my will. It was definitely worth and I found out how many things I was doing wrong. Karthik is awesome. but i got a lot inspired by you. I will keep in touch and will always try to learn from you as much as I can. Thanks once again Karthik"
Greens Technologys Overall Reviews
Greens Technologys Overall Reviews

5

out of

5
based on
17,981
ratings.
17,981
user reviews.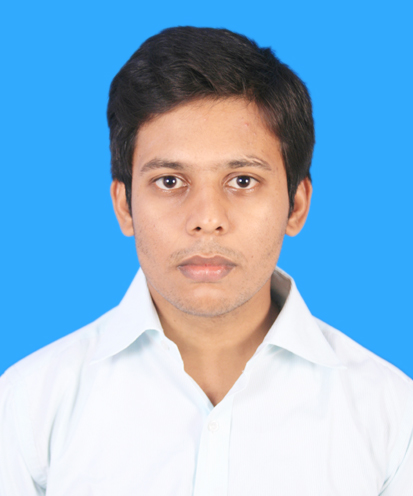 "I think this is the best RPA course I have taken so far..Well I am still in the process of learning new things but for me this learning process has become so easy only after I joined this course..as Sajin is very organized and up to the point.. he knows what he is teaching and makes his point very clear by explaining numerous times. I would definitely recommend anyone who has any passion for Cloud.."
Related Trainings
Companies that believe
in bots