Advanced Excel Training in Chennai
Greens Technologies is a leading provider of Advanced Excel Training in Chennai. India's Top Rated Advance Excel Training and Macro Training using VBA for Finance, Audit & MIS reporting Training from MicroSoft Excel Certified Professionals.
​ Awarded as the Microsoft Excel Training Center in Chennai - We Guarantee Your Microsoft Excel Training Success in Chennai


Demonstrate your advanced knowledge of Excel 2016 by becoming a Microsoft Office Specialist. This course helps you prepare for exam 77-727.
About The Trainer
- [Instructor] Hi, my name is Dinesh Jaganathan, and I'm here to help you prepare for the Microsoft Office Specialist Exam for Excel 2016. We'll start with an overview of the different MOS certifications and how to prepare for the exam. Next, we'll cover all of the objectives for the Excel 2016 exam. We'll review how to create and manage worksheets and workbooks, how to format worksheets, insert headers and footers, and import data. We'll also learn about creating and managing tables, using basic summary functions, such as sum, average and count numbers, and we'll learn about conditional operations, such as if, count if, sum if, and average if.

We'll learn how to use text functions, such as upper and concatenate, and we'll then work with creating and modifying charts and working with shapes and pictures. I'll give you opportunities for hands-on practice throughout the course, and we'll finish with a full length practice exam to test your skills and your speed. Thanks for joining me on this journey to certification.

-Demonstrate your advanced knowledge of Microsoft Excel by becoming a Microsoft Office Specialist (MOS). This course, created by Microsoft Certified Trainer Dinesh Jaganathan, helps you prepare for the Microsoft Office Specialist (MOS) exam for Excel 2016, which focuses on creating and managing worksheets and workbooks, managing data cells and ranges, creating tables, performing operations with formulas and functions, and creating charts and objects.

The course begins with an overview of the certification program and how to prepare for the exam. Next, Dinesh walks you through all the certification objectives. Throughout the course, she provides you with opportunities for hands-on practice with exercises and chapter challenges, and wraps up with a full-length practice test that emulates exam 77-727.


Creating and managing worksheets and workbooks
Managing data cells and ranges
Creating tables
Performing operations with formulas and functions
Creating charts and objects


Flexible Timings / Weekend classes Available.

Talk to the Trainer @ +91-8939915577


MicroSoft Excel Training course syllabus
About Advanced Microsoft Excel 2016 course
Greens Technologys, Advanced Microsoft Excel 2016 training class in chennai is designed for students to gain the skills necessary to use pivot tables, audit and analyze worksheet data, utilize data tools, collaborate with others, and create and manage macros.
Introduction to Microsoft Excel 2016
Create basic worksheets using Microsoft Excel 2016.
Perform calculations in an Excel worksheet.
Modify an Excel worksheet.
Modify the appearance of data within a worksheet.
Manage Excel workbooks.
Print the content of an Excel worksheet.
Learn how to use handy features new in 2016.
Intermediate Microsoft Excel 2016
Learn to use formulas and functions.
Create and modify charts.
Convert, sort, filter, and manage lists.
Insert and modify illustrations in a worksheet.
Learn to work with tables.
Learn to use conditional formatting and styles.
Advanced Microsoft Excel 2016
Create pivot tables and charts.
Learn to trace precedents and dependents.
Convert text and validate and consolidate data.
Collaborate with others by protecting worksheets and workbooks.
Create, use, edit, and manage macros.
Import and export data.
Microsoft Office Specialist Excel 2016 certification exam
Greens Technology's provide Microsoft Office Specialist Excel 2016 certification exam have a fundamental understanding of the Excel environment and the ability to complete tasks independently. They know and demonstrate the correct application of the principal features of Excel 2016. Candidates create and edit a workbook with multiple sheets, and they use a graphic element to represent data visually. Workbook examples include professional-looking budgets, financial statements, team performance charts, sales invoices and data-entry logs.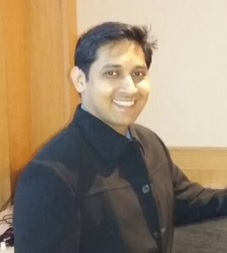 What is Robotic Process Automation?
Robotic Process Automation provides organizations like yours with an agile digital workforce that follows rule-based business processes and interacts with the systems in the same way that existing users currently do.

Blue Prism enables this, but in a way that is far more efficient. It's also secure, consistent, reliable and scalable. Importantly Blue Prism complements traditional IT solutions such as BPM and front office productivity tools.

Robotic Process Automation (RPA) can now handle unstructured data and communicate with other cognitive bots, like chat, video and text analytics bots, to create an end-to-end process automation solution.

It provides a universal and consistent back office automation platform with embedded controls and governance that is code-free and managed by the organization itself.
Why you should learn Robotic Process Automation ?
Robotic Process Automation (RPA) is an automation technology for making smart software by applying intelligence to do high volume and repeatable tasks that are time-consuming. RPA is automating the tasks of wide variety of industries, hence reducing the time and increasing the output. Some of facts about RPA includes:
A 2016 report by McKinsey and Co. predicts that the robotic process automation market could be worth $6.7 trillion by 2025
A major global wine business, after implementing RPA, increased the order accuracy from 98% to 99.7% while costs reduced to Rs. 5.2 Crore
A global dairy company used RPA to automate the processing and validation of delivery claims, reduced goodwill write-offs by Rs. 464 Million
RPA Training Objectives
After completing the RPA Training, you will be able to:
Know about Robotic Process Automations and how it works
Know about the patterns and key considerations while designing a RPA solution
Know about the leading RPA tool i.e. UiPath
Gain practical knowledge on designing RPA solutions using both the tools
Perform Image and Text automation
Create RPA bots and perform data manipulation
Debug and handle the exceptions through the tool
RPA Training in Chennai Curriculum Makes the Class
All training courses are offered by experienced and qualified trainers. The course design and delivery is based on our consulting and training experience. We develop a personal relationship with students and ensure that we the Best RPA training center in Chennai maximize their learning, and we offer supplemental mentoring by our instructor.. Greens Technology is the Best training institute offer RPA training in Chennai with Placements by certified experts with real-time LIVE PROJECTS. Our RPA training institute in Chennai syllabus is perfectly mixed with practical and job oriented training for developers and administrators.
Top 20 Reasons to Choose Greens Technologies for RPA Training in chennai
RPA training in chennai is designed according to current IT market.
Offer the best RPA training and placement in chennai with well defined training modules and course sessions.
Facilitate regular, weekend and customized RPA training in chennai..
One of the biggest team of Certified Expert Trainers with 5 to 15 years of Real Industry Experience.
Mentors of RPA training in chennai helps in major project training, minor project training, live project preparation, interview preparation and job placement support.
Smart Labs with Real Latest Equipments.
24x7 Lab Facilities. Students are free to access the labs for unlimited number of hours as per their own preferred timings.
Smart classrooms fully equipped with projectors, live racks, Wi-Fi connectivity, Digital Pads.
Silent and Discussion Zone areas in Labs to enhance Self Study and Group Discussions.
Free of Cost Personality Development sessions including Spoken English, Group Discussions, Mock Interviews, Presentation skills.
Free of Cost Seminars for Personality Development & Personal Presentation.
Varity of Study Material: Books, PDF's, Video Lectures, Sample questions, Interview Questions (Technical and HR), and Projects.
Hostel Facilities available at Rs 5,500/month for RPA training in chennai students.
Free Study Material, PDFs, Video Trainings, Sample Questions, Exam Preparation, Interview Questions, Lab Guides.
Globally Recognized Course Completion Certificate.
Extra Time Slots (E.T.S.) for Practical's(Unlimited), Absolutely Free.
The ability to retake the class at no-charge as often as desired.
One-on-One attention by instructors.
Helps students to take knowledge of complex technical concepts.
Payment options: Cheque, Cash, Credit Card, Debit card, Net Banking.
Greens Technologies Trainer's Profile for RPA training in chennai
Greens Technologies'S RPA Trainers are:
Award-Winning, Certified Instructors
Are truly expert and fully up-to-date in the subjects they teach because they continue to spend time working on real-world industry applications.
Have received awards and recognition from our partners and various recognized IT Organizations.
Are working professionals working in multinational companies such as HP, Capgemini, Accenture, Xchanging, Symphony, Virtusa , HCL Technologies, TCS, IBM, Sapient, Agilent Technologies etc.
Are certified Professionals with 7+ years of experience.
Are Well connected with Hiring HRs in multinational companies.
Placement Assistance after RPA training in chennai
Greens Technologies'S Placement Assistance
Greens Technologies is the leader in offering placement to the students, as it has a dedicated placement wing which caters to the needs of the students during placements.
Greens Technologies helps the students in the development of their RESUME as per current industry standards.
Greens Technologies conducts Personality Development sessions including Spoken English, Group Discussions, Mock Interviews, Presentation skills to prepare students to face challenging interview situation with ease.
Greens Technologies has prepared its students to get placed in top IT FIRMS like HCL, TCS, Infosys, Wipro, Accenture and many more.
share training and course content with friends and students:
Robotic Process Automation - RPA training Chennai
RPA training in Chennai
rpa training in Chennai Chennai Adyar
robotic process automation(rpa) training Chennai Adyar
robotic process automation training center Chennai
rpa realtime course with frnds
RPA online training best institute
rpa course greens technologys
blue prism training in chennai in tamil
best rpa training in Chennai
blue prism training cost in chennai
robotics process automation training in chennai
blue prism training chennai
automation anywhere training in chennai
uipath training in chennai
blue prism training bangalore
robotics and automation courses in chennai
automation anywhere training centre in chennai
RPA training in Chennai Reviews
Greens Technology Reviews given by our students already completed the training with us. Please give your feedback as well if you are a student.
Best RPA Training in Chennai

" I am glad to have taken complete RPA course in Greens Technologys. It helped me a lot in understanding various concepts before which I was depending on many other sources. I will recommend this course to beginners as well as experienced developers/ admins to attend the courses offered by Dinesh @ Greens Technologies Adyar. The course curriculum is meticulously prepared and also followed without any compromise. Thus, the beginners can understand how to begin learning a vast technology without any confusion. In my case, attending this course, helped me firstly how to learn the subject in a different approach (understandings basics level to in depth concepts), instead of rushing through various text books or online sources. Dinesh explains every concept in a very interesting way and it always creates an excitement in learning more about RPA . Moreover the material, notes from training also helps us prepare for interviews, RPA certification, real time projects as well.
RPA Related Training Courses in Chennai
RPA Training Venue:
Are you located in any of these areas - Adyar, OMR, Mylapore, Chromepet, Medavakkam, Porur, Saidapet, K.K.Nagar, Kilpauk, Kodambakkam, Madipakkam, Villivakkam, Sholinganallur, St. Thomas Mount, T. Nagar, Tambaram, Teynampet, Thiruvanmiyur, Thoraipakkam,Vadapalani, Velachery, Nandanam, Nanganallur, Nungambakkam, Pallikaranai, Perungudi, Ambattur, Aminjikarai, Adambakkam, Anna Nagar, Anna Salai, Ashok Nagar, Besant Nagar, Choolaimedu, , Egmore, Ekkattuthangal, Guindy, Virugambakkam and West Mambalam.
Our Adyar office is just few kilometre away from your location. If you need the best RPA training in Chennai, driving couple of extra kilometres is worth it!