SOA TRAINING IN CHENNAI
Realtime and placement focused SOA training in chennai to provide the best practical SOA Training Course in Chennai covering SOA Testing, Webservice Testing (SOAP STYLE and RESTFULL STYLE), API Testing and Live Projects – Hands on 60 hours training by SOA Expert.
Greens Technology ADYAR is a pioneer SOA Testing training institute in chennai strongly determined to provide SOA Training in Chennai with excellent syllabus. By placement, course syllabus and practicals we are the BEST SOA Training in Chennai.


About Myself
I work as a QA Automation Lead for a Leading MNC in Chennai with 9+ years experience in both QTP and SOA.
Flexible Timings / Weekend classes Available.
Talk to the Trainer @ +91-8939915572
The SOA Certified Professional (SOACP) program is dedicated to excellence in the field of SOA and service-oriented computing. Through a series of seasoned course modules and exams, IT professionals have the opportunity to obtain a number of different certifications to recognize their accomplishment of gaining project-ready SOA proficiency.

This vendor-neutral program was developed in cooperation with best-selling SOA author Thomas Erl and several major SOA organizations and academic institutions. Through the involvement of an independent education committee, course contents and certification requirements are constantly reviewed and revised to stay current with developments in the service-oriented computing industry.
SOA Training Course Syllabus in Chennai
SOA training course content
is exclusively designed with Basics through Advanced Concepts.
Module 1
Fundamental SOA & Service-Oriented Computing

This course provides a well-rounded, end-to-end overview of service-oriented computing, service-orientation and SOA. Attendees benefit from this fundamental coverage by gaining an understanding of common terms, concepts and important industry developments.

The following primary topics are covered:

Strategic Goals of Service-Oriented Computing
Fundamental Service-Oriented Computing Terms
Concepts relating to Services, Service-Oriented Architecture and Service Compositions
Introduction to the Service-Orientation Design Paradigm and related Principles and Concepts
SOA Project Delivery Approaches and Planning
Introduction to the Service Delivery Lifecycle, including Service-Oriented Analysis, Service-Oriented Design and Service Modeling
SOA Adoption Impacts and Requirements
Enterprise Service Bus, Web Services, REST Services
Service Grids and Service Virtualization
Cloud Computing and SOA Connection Points




Module 2
SOA Technology Concepts

This course focuses on modern Web industry standards and technologies that are establishing the foremost means of building services today.

The following primary topics are covered:

Basic XML and XML Schema Concepts
Overview of Standards Organizations
Contrasting Component-Based Architecture with Web Services and REST Services
Service Roles, Service Agents, Message Exchange Patterns (MEPs) and Service Activities
Basic WSDL, SOAP and REST Concepts plus UDDI, Discovery and Service Registries
Basic REST Service Concepts
Web Service Anatomy (physical architecture)
Context Management and Coordination
Atomic Service Transactions and Compensations
Orchestration and WS-BPEL
Enterprise Service Bus (ESB) Topics
Advanced Messaging, Reliable Messaging and Policies
REST Services, Contracts, Resources and Messaging
REST Constraints and Architectural Goals




Module 3
SOA Design & Architecture

This course delves into the service-oriented architectural model and the service-orientation design paradigm and establishes the unique characteristics and dynamics that constitute service-oriented solution logic.

The following primary topics are covered:

History of Service-Orientation and SOA
SOA Theory Fundamentals
Service-Orientation vs. "Silo" based Design
Distinguishing Characteristics of the SOA Model
Understanding Services and Service Capabilities
Complex Service Composition Design, Composition Runtime Roles and Responsibilities
The Eight Design Principles of Service-Orientation
Contract First Design, Standardized Service Contracts, and Uniform Contracts
Service Loose Coupling and Coupling Types, Service Abstraction and Information Hiding
Service Reusability and Agnostic Design
Service Autonomy and Runtime Control
Service Statelessness and State Deferral
Service Discoverability, Interpretability
Introduction to SOA Design Patterns




Module 4
SOA Project Delivery & Methodology

This course establishes service delivery lifecycle stages with an emphasis on service-oriented analysis and service modeling. Organizational roles and service profile specifications are also covered, along with common SOA project delivery approaches.

The following primary topics are covered:

Planning SOA Projects
Managing Service Delivery Lifecycles
SOA Delivery Strategies
Service-Oriented Analysis and Service Modeling Processes
Conceptual Services and Service Candidates
Service-Oriented Design Processes for Different Types of Services
Post-Design Project Phases (Service Development, Service Testing, Service Deployment & Maintenance, Service Discovery)
SOA Project Roles (including Service Analyst, Service Architect, Service Custodian, Schema Custodian, Policy Custodian, Service Registry Custodian, Governance Specialist, Security Specialist and others)
Authoring and Maintaining Service Profiles




Module 5
SOA Technology Lab

In this lab-style course attendees are required to work hands-on with contemporary service technologies. Participants study the primary elements of industry-standard Web languages and protocols in order to learn the internal structure of service contracts and messages.

The following primary topics are covered:

Fundamental XML Syntax and Application
XML Schema Structure
Fundamental XML Schema Language Elements
WSDL Definition Structure and How WSDL Relates to XML Schema and WS-Policy
Namespaces and XML Schema and WSDL Definitions
Fundamental WSDL Language Elements
SOAP Message Structure and How SOAP Relates to WSDL and XML Schema
Fundamental SOAP Language Elements
WS-BPEL Process Definition Structure and How WS-BPEL Relates to WSDL
HTTP Methods and Uniform Contracts and Web-Centric Architecture
REST Conventions and Resources
REST Syntax and Data Exchange




About SOA Testing Training in Chennai




SOA testing tools can test SOAP or REST web services individually or as a workflow along with JMS , JDBC, Http and TCP connectivity to legacy systems.
Parasoft SOAtest is a testing and analysis tool suite for testing and validating APIs and API-driven applications (e.g., cloud, mobile apps, SOA).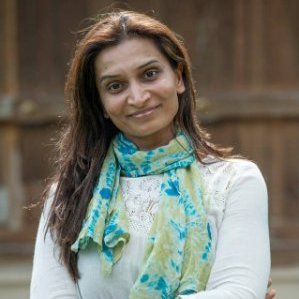 "I want to thank you for your incredible efforts and sharing your vast knowledge. I am feeling lucky to have attended your great batch. You are awesome Prabhakar, I am not sure when i will be able to attain 50% of your knowledge but i got a lot inspired by you. I will keep in touch and will always try to learn from you as much as I can. Thanks once again Prabhakar"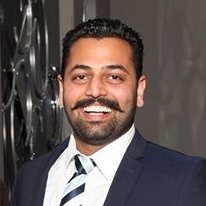 ""Dear Prabhakar, Selenium training has been outstanding. You have covered every aspect of the Selenium which would boost the confidence of the attendee to dive into greater depths and face the interviews subsequently. I feel confident after attending the selenium course. I am sure you would be providing us your valuable high level guidence in our initial realtime project . Each of your session is a eye opener and it is a great joy to attend your selenium training. Thanks and Kindest Regards ""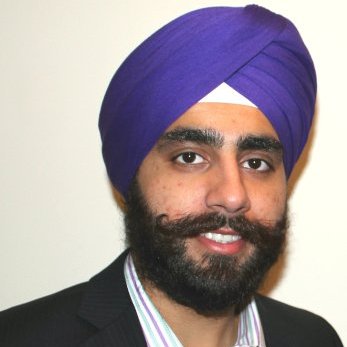 "I thought I knew Selenium until I took this course. My company sent me here against my will. It was definitely worth and I found out how many things I was doing wrong. Prabhakar is awesome. but i got a lot inspired by you. I will keep in touch and will always try to learn from you as much as I can. Thanks once again Prabhakar"
Software Testing Training in Chennai
Greens Technologys Overall Reviews
Greens Technologys Overall Reviews

5

out of

5
based on
17981
ratings.
17981
user reviews.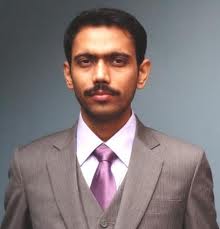 """I think this is the best qtp course I have taken so far..Well I am still in the process of learning new things but for me this learning process has become so easy only after I joined this course..as Prabhakar is very organized and up to the point.. he knows what he is teaching and makes his point very clear by explaining numerous times. I would definitely recommend anyone who has any passion for Testing.." ""