Workday Training in Chennai
Workday is a leading provider of enterprise cloud applications for finance and human resources. Greens Technology provides Workday training in Chennai to freshers and Working professionals. Workday Human Capital Management is designed to address today's business challenges and help you answer all your people-related questions so you can grow your global workforce.
Try two Workday FREE CLASS to see for yourself the quality of training
Duration: 40 hours
About Workday Trainer
Sai is currently a recruitment reporting leader at GE, and an expert in data analysis, Excel, Access, Tableau, and talent acquisition. He has a BS and a master's degree from the University of Illinois at Urbana-Champaign.
Workday training benefits
My batch sizes are generally very small size 5-7 members OR 1 to 1 also, so students receive direct, hands-on training from us.
100% practical training only. It is not a slide show training program / theory class program. At the end of this class, definitely you will refer your colleagues / friends / relatives for my training.
Conducting regularly online- training for US peoples in all time zones (PST,CST,EST,HST,MST)
Installation of Softwares in your desktop / laptop will be done.
Will be provided self evaluation testing software, exam simulator, dumps & books with this training.
Continuous support is provided for any of your on-site problems. assistance will be provided and you will be recommended to some of IT development firms.
What is Workday?
Workday is a cloud-based, software-as-a-service (SaaS) system that enables human resources, payroll, and financial system functions.

Workday is a new generation of cloud-based applications that service human resources, payroll, and financial needs for organizations. Many companies are adopting Workday because of its ease of use, the flexibility the system provides, low cost of ownership, focus on providing functionality specific to higher education, and the collaborative nature of the functionality design process.

Workday has a modern interface and delivers services over the Internet. Workday stores everything in the cloud, eliminating the need to store and protect data locally. While we cannot customize the software to be unique to the University, Workday has many options which represent best in class business processes and functionality.

Workday also provides us the opportunity to work collaboratively with other higher education clients to develop functionality to suit the unique needs of higher education. This means Workday allows the flexibility and room to grow.


Workday Training Course Description
Workday HCM was founded by David Duffield, the founder and former CEO of the ERP company PeopleSoft, and former PeopleSoft chief strategist Aneel Bhusri. It has a wide range of functions aimed at unifying human resource capabilities into a single, easy-to-use system. Workday, an on-demand cloud-based enterprise application that combine affordable ownership with an advanced approach to all businesses by providing blended Financial Management and Human Capital Management (HCM) applications. Workday Human Capital Management (HCM) combines Human Resource (HR) and Talent Management into a single system of record. It redefines global, mobile and diverse workforce management. This helps in recruiting the best talent, gaining insight into employee skills and needs, identifying and developing future leaders.
Did you Know
1. Workday HCM has come up with wide range of applications for the following sectors such as Financial Management, Human Capital Management, Planning, Professional Services Automation, Student.
2. Within the Talent Management software space, Workday's primary competitor is SuccessFactors. Likewise, within the Performance Management software space, SuccessFactors has the most complete SaaS products on the market to date.
3. Over the past two decades, the growth of the HCM technology and service market was largely built on automating transactions in payroll processing and benefits administration.
Why learn and get Certified in Workday HCM?
1. Workday is a leading provider of enterprise cloud applications for Human Resources and Finance. It delivers Human Capital Management, Financial Management, and Analytics Applications designed for the world's largest organizations.
2. Workday has made it possible to leverage out-of-the-box integrations for many third party vendors using Cloud Connect technology. This makes it more of an exercise of mapping the data and making configurations as opposed to full blown development efforts.
3. According to Foote Partners data, investment in human capital will increase as the IT hiring market becomes more competitive. HR technology is a big area for a lot of companies. Now companies are starting to realize how complex it is to manage, people, their pay, their bonuses and skills pay premiums.
4. Workday and SuccessFactors are some of the big solutions to manage data of human resources in an organization. For aspiring HR professionals, learning new concepts with proper guidance in Workday HCM will definitely boost their career.
Course Objective
After the completion of this course, Trainee will:
1. Master core concepts and navigations of Workday HCM suite
2. Learn terminologies, business processes and functionalities involved in Workday Suite
3. Gain ability to handle Workday Reports, Workday Studio and Cloud Connectors
4. Attain potential to implement Workday best practices
Workday Training Course Content
Day 1: Introduction to workday
Core Concepts and Navigations of Workday
Business Objects, Data Sources, Fields and Instances
PBO and RBO's
Day 2: Workday HCM Functional
Organizations in Workday
Supervisory Organizations
Managing Supervisory Organizations
Organization Hierarchies
Staffing Models
Jobs and positions
Business Process
Day 3: Workday Reporting
Introduction to Reporting
Workday delivered reports
Custom Reports and types
Advanced features of reporting
How to create complex advanced report
Day 4: Calculated Fields
Overview of calculated fields
Working with important functions of calculated fields
Day 5: EIB Integration
Introduction to EIB
Outbound EIB (RAAS,Custom report Transformation and Custom Transformation)
Inbound EIB
Day 6: Cloud Connectors
Overview of Core Connector and Document Transformation
Integration Architecture Overview
Workday Connectors
Integration System Templates
Core Connector: Worker
Integration System Services
Integration System Attributes
Integration System Field Attributes
Integration System Field Overrides
Integration Sequence Generator
Integration Transaction Log
Integration Business Process
Integration System Security User
Document Transformation Integration System
Payroll Integration, PICOF
Day 7: Workday Studio
What is Workday Studio
Pre-requisites for Workday Studio
How to download and Install Workday Studio
Familiarizing with Workday Studio
Components of Workday Studio
Creating Simple Integrations using Workday Studio
Creating complex Integrations using Workday Studio
How to get connected with Tenant
Deploying & Launching the Project
Testing Integration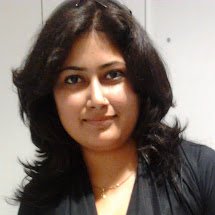 Why Workday ?
We at Greens Technologys are proved to be in love with Workday along with our happy students. We believe that there are still many people who don't know much about this Workday HCM . Are you one of them? Visit our Workday training institute in chennai located in Adyar and OMR or Book your Free Tableu Demo session now +91-8939915577
Who should take this Workday training course?
This is one of the most valued and respected professional requirement for Finance and Human Resources (HR) roles across all industries. This professional course is suited for:
1. Finance and Human Resources (HR) Professionals of an organization
2. Recent MBA graduates with Finance or HR specialization
3. Professionals planning to change, or elevate up to IT-career in the stream of Finance and HR of an organization
Workday Training Pre-requisites
1. Experience in HR and recruitment will be beneficial
2. Basic knowledge in SAP HCM is recommended
share training and course content with friends and students:
Workday training Chennai
Workday training in Chennai
Workday training in Chennai Chennai Adyar
Workday training center Chennai
Workday realtime course with frnds
Workday online training best institute
Workday course greens technologys
best Workday training in Chennai
Workday training chennai
Workday training in Chennai Reviews
Greens Technology Reviews given by our students already completed the training with us. Please give your feedback as well if you are a student.
Best Workday Training in Chennai

" I am glad to have taken complete Workday course in Greens Technologys. It helped me a lot in understanding various concepts before which I was depending on many other sources. I will recommend this course to beginners as well as experienced developers/ admins to attend the courses offered by Dinesh @ Greens Technologies Adyar. The course curriculum is meticulously prepared and also followed without any compromise. Thus, the beginners can understand how to begin learning a vast technology without any confusion. In my case, attending this course, helped me firstly how to learn the subject in a different approach (understandings basics level to in depth concepts), instead of rushing through various text books or online sources. Dinesh explains every concept in a very interesting way and it always creates an excitement in learning more about Workday . Moreover the material, notes from training also helps us prepare for interviews, Workday certification, real time projects as well.