VLSI Training in Chennai
Looking for best VLSI Training in Chennai, Greens Technologys is the no 1 VLSI Training institute in Chennai offering professional VLSI and Embedded Systems course by VLSI experts. Greens Technologys, Awarded as the Best VLSI Training center in Chennai to learn VLSI and Embedded Systems
Greens Technology, located in Adyar, OMR, Tambaram and Velachery is the Best VLSI training and Placement Institute in Chennai offers complete spectrum of VLSI flow from Verilog, VHDL, FPGA Design, ASIC Design, System Verilog etc.
About Our Instructors
We are the only VLSI Training Institute with all the trainers(Subject Matter Experts) currently working in VLSI industry. Each trainer is hand picked based on their specialization, years of relevant experience to cover different aspects of VLSI Design and Verification course work. We focus on only Functional Verification where candidate has highest chance of finding job in industry, rather than focusing in all aspects of design flow. 60% of VLSI industry job openings are based in Functional & Timing Verification. VLSI Training Courses include exposure to latest technologies like USB3.0, PCIEx, Bridge & Controller Protocols and CRV employed in industry. Complete course is covered by professionals working in the industry with average experience of 8+ years. Each of them is an industry expert in the field they are teaching on. Most of them hold degrees from I.I.Ts.
Flexible Timings / Weekend classes Available.
Talk to the Trainer @ +91-8939915577
Weekends and Fast Track can also be taken with 1-on-1 training and you can start from Any Date
VLSI Training Course Objectives
VLSI Training course content is exclusively designed with Basics through Advanced Concepts.
Very-large-scale integration (VLSI) is the process of creating an integrated circuit (IC) by combining hundreds of thousands of transistors or devices into a single chip. VLSI began in the 1970s when complex semiconductor and communication technologies were being developed. The microprocessor is a VLSI device.
Upon successful completion of the course, participants should be able to:
Design, analyze, simulate and custom IC design.
Design latches and flip-flops and analyze timing and clocking issues.
Design adders, multipliers, and other arithmetic blocks.
Design static random access memories (SRAMs).
Use standard CAD tools to design, layout and simulate VLSI circuits.
Design and implement a small digital integrated circuit.
Our VLSI Training
Greens Technology is recognized for its VLSI Training both retail and corporate market. We have trained above 28,000 students exclusively on VLSI in last 7 years.All our trainers' expertises on both VLSI development and training which helps us deliver project based training.

Our wonderful VLSI Training team lead by Mr. Prabhakar who is working in a leading MNC, researching VLSI/VLSI/Embedded system for last 10 years and contributing to the best VLSI Training in Chennai.

All our trainings focuses on practical than theory model. We provide hands-on training experience which helps you develop and test VLSI application easily at the end of the training program.


Greens Technology, VLSI Training institute in Chennai has the industry's best embedded system training curriculum. It covers all aspects of Embedded systems including training on all industry standard micro-controllers, Embedded C, Standard peripheral protocols, industry standard boards, Linux drivers, RTOS and projects based on all these aspects.
Our retail batch strength is 4 / 5 and so we will be able to provide individual attention. We will guide you till completing your Certified VLSI Associate or Certified VLSI Professional and many students have cleared with 100% score.
VLSI Training Course Content
Greens Institute's Program in VLSI Technologies revolves around ASIC, and includes the following study components.
ASIC / FPGA DESIGN
ASIC / FPGA Design Fundamentals
Advanced Digital Design
CMOS
MOS Fundamentals and Characterization
NMOS/PMOS/CMOS Technologies
Fabrication Principles
Different Styles of Fabrication for NMOS/PMOS/CMOS
Design with CMOS Gates
Characterization of CMOS Circuits
Scaling Effects
Sub-Micron Designs
Parasitic Extraction and Calculations
Subsystem Design
Layout Representation for CMOS Circuits
Design Exercise using CMOS
Introduction of IC Design
Different Methodologies for IC Design
Fabrication Flows and Fundamentals
VHDL
VHDL Overview and Concepts
Levels of Abstraction
Entity, Architecture
Data Types and declaration
Enumerated Data Types
Relational, Logical, Arithmetic Operators
Signal and Variables, Constants
Process Statement
Concurrent Statements
When-else, With-select
Sequential Statement
If-then-else, Case
Slicing and Concatenation
Loop Statements
Delta Delay Concept
Arrays, Memory Modeling, FSM
Writing Procedures
Writing Functions
Behavioral / RTL Coding
Operator Overloading
Structural Coding
Component declarations and installations
Generate Statement
Configuration Block
Libraries, Standard packages
Local and Global Declarations
Package, Package body
Writing Test Benches
Assertion based verification
Files read and write operations
Code for complex FPGA and ASICs
Generics and Generic maps
VERILOG
Language introduction
Levels of abstraction
Module, Ports types and declarations
Registers and nets, Arrays
Identifiers, Parameters
Relational, Arithmetic, Logical, Bit-wise shift Operators
Writing expressions
Behavioral Modeling
Structural Coding
Continuous Assignments
Procedural Statements
Always, Initial Blocks, begin ebd, fork join
Blocking and Non-blocking statements
Operation Control Statements
If, case
Loops: while, for-loop, for-each, repeat
Combination and sequential circuit designs
Memory modeling,, state machines
CMOS gate modeling
Writing Tasks
Writing Functions
Compiler directives
Conditional Compilation
System Tasks
Gate level primitives
User defined primitives
Delays, Specify block
Testbenchs, modeling, timing checks
Assertion based verification
Code for synthesis
Advanced topics
Writing reusable code
System Verilog
Introduction to System Verilog
System Verilog Declaration spaces
System Verilog Literal Values and Built-in Data Types
System Verilog User-Defined and Enumerated Types
System Verilog Arrays, Structures and Unions
System Verilog Procedural Blocks, Tasks and Function
System Verilog Procedural Statements
Modelling Finite State Machines with System Verilog
System Verilog Design Hierarchy
System Verilog Interfaces
Behavioral and Transaction Level Modelling
FPGA Flow
Re-configurable Devices, FPGA's/CPLD's
Architectures of XILINX, ALTERA Devices
Designing with FPGAs
FPGA's and its Design Flows
Architecture based coding
Efficient resource utilization
Constrains based synthesis
False paths and multi cycle paths
UCF file creation
Timing analysis/Floor Planning
Place and route/RPM
Back annotation, Gate level simulation, SDF Format
DSP on FPGA
Writing Scripts
Hands on experience with industry Standard Tools
ASIC Flow
Projects: As a part of course 2 mini projects and 1 major project

EDA Tools / CAD Flow for IC Design
Simulation/Synthesis using ASIC libraries
Clock Tree Synthesis
False paths / Multi cycle paths / Critical paths
Design for Testability (DFT)
Scan Insertion / Types of Scan
Fault Models
Logic BIST, Memory BIST, ATGP, Boundary Scan
Pattern Compression
Scan Diagnostics
Layout Design
Placing and Routing
LVS/DRC/OPC/Physical verification
Diagnosis, DFM, Yield Analysis
SOC Design and Trade-offs
Future Trends and challenges
ASIC Case Studies
VLSI Training : Who can enroll
Engineering Degree (UG/PG) in Electronics / Electrical / Electronics & communication / Electronics & Instrumentation / Computer Science & Engineering / Computer Engineering / Information Technology or M.Sc Electronics / Instrumentation with first class in final degree.

Working Professionals- Engineering Degree (UG/PG) in Electronics / Electrical / Electronics & communication / Electronics & Instrumentation / Computer Science & Engineering / Computer Engineering / Information Technology or M.Sc Electronics / Instrumentation.

Anyone with a background of C or C++ or any Object-Oriented programming language can enroll for the program.
VLSI Training : Job opportunities
VLSI Developer, VLSI & Embedded Systems Model Developers, Embedded Software Engineer, Embedded Function Developer, Automotive Embedded Developer, Lead Engineer - VLSI, Software R&D Engineer are some of the jobs VLSI students can apply for.
VLSI Training Course Highlights:
We are committed to provide Complete PRACTICAL Training and Complete REALTIME Training exclusively on VLSI, Embedded Systems. Study Material and Practice Material included during the course. We are proud to mention that we are the Best institutes to provide VLSI COMPLETE PRACTICAL REALTIME TRAINING and hence, closely working with various companies in India. Most of the trainees are references from our previous students. You can trust us for your VLSI, Embedded Systems Trainings! We are, today, one of the few best training companies providing complete practical trainings on VLSI, Embedded Systems.
1) Two days free trial - If candidate likes this course, these days are adjusted in his actual schedule.
2) Live Project Exposure of Fortune companies.
3) Training by Subject Matter experts from CMM Level 5 companies
4) Running in two major financial cities of India – Chennai and Mumbai
5) Worldwide online training of VLSI professional and corporate classes at affordable fees.
6) Our basic course worth more than the advanced course of other institutes/freelancers.
7) Free Interview preparations.
8) 100% free assistance for VLSI certifications.
9) 100 % guarantee in succeeding the certification at affordable fees.
10) Also provide online training to students of foreign countries.
Learn VLSI Training from the Best Testing Institute in Chennai
VLSI Recruiting Companies in Chennai
Tech Mahindra
Wipro
Accenture
Computer Power Group Private Limited
TCS and Many More Companies
JOB OPPORTUNITIES
Harish Mysore, director, India operations, Global IEEE Institute for Engineers Private Limited, informs, "In the VLSI chip design and verification alone, 20,000 to 30,000 engineers are currently employed with over 200,000 engineers working in the broader semiconductor industry, including embedded systems development and board-level hardware design."

Students can apply for some of the following jobs: Design Verification Engineer, System Level Verification Engineer, ASIC Verification Engineer, VLSI Verification Engineer, Design Verification Engineer and Functional Verification Application Engineer. These job openings are available usually at companies manufacturing semiconductors, electronic products and IT hardware. According to Vivek Madhukar, COO, TimesJobs.com, VLSI professionals are always in high demand in the fast-changing chip designing industry.
VLSI Training in Chennai Reviews
Greens Technology Reviews given by our students already completed the training with us. Please give your feedback as well if you are a student.
VLSI Training in Chennai Reviews from our Students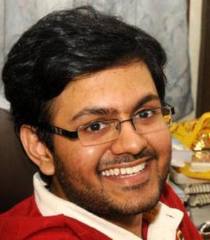 "I can say this confidently: "Never in my life I have come across such teaching!" The beauty of teaching is in the breaking down of complex concepts to the simplest forms and integrating from there on. I found this beauty being utilized to the maximum extent at Greens Technology. I came in as a pauper of knowledge and left after my course as a knowledge rich man!

Message to Engineers/Engineering Students: "If you want to merely get a certificate of that of a VLSI Engineer, you can go to any institute you want. But if you want to feel satisfied and inspired by what you learn, come down to Greens Technology. You'll always thank yourself for having taken such a prudent decision as I do now!"
Best VLSI Training institute in Chennai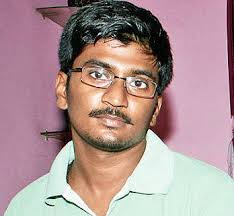 " Saying thank you is really too short to express how thankful I'm for all the support you provided me with. First of all, the quality of the training is exceptional. It's been a week here for me at Truechip solutions, they've put me in a training session and everything seems like a cakewalk to me after the training I went through at Greens Technology. I'm being confident and Greens Technology being the biggest reason behind it.

Just a year ago I had less hopes of making it into a VLSI company and now i'm working with people who are graduated from institutes like IITs. A right guidance was all I needed which I found at Greens Technology. "
Best VLSI Training center in Chennai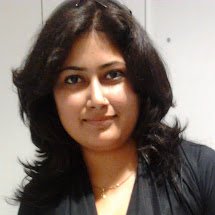 "I had one of the best learning experiences at Greens Technology. It has really given me a new insight and energy to kick start a great career. What really has taken Greens to the heights is their dedication and commitment to impart quality education. The Programme content and the training methodology rules. I could not even imagine as to how they make time for the individual attention, but they do it.

The trainers are highly motivating and they are always there when you look back for help. If you are interested in electronics and think you are capable of doing big things in life, I recommend 'Greens Technology'. I am very proud to have been a part of Greens and I will continue to be...!"
VLSI Training Venue:
Are you located in any of these areas - Adyar, Mylapore, Nandanam, Nanganallur, Nungambakkam, OMR, Pallikaranai, Perungudi, Ambattur, Aminjikarai, Adambakkam, Anna Nagar, Anna Salai, Ashok Nagar, Besant Nagar, Choolaimedu, Chromepet, Medavakkam, Porur, Saidapet, Sholinganallur, St. Thomas Mount, T. Nagar, Tambaram, Teynampet, Thiruvanmiyur, Thoraipakkam,Vadapalani, Velachery, Egmore, Ekkattuthangal, Guindy, K.K.Nagar, Kilpauk, Kodambakkam, Madipakkam, Villivakkam, Virugambakkam and West Mambalam.
Our Adyar office is just few kilometre away from your location. If you need the best VLSI Training in Chennai, driving couple of extra kilometres is worth it!
VLSI Jobs - Current Career & Job Openings
VLSI Developers/desginers in Chennai for Level 5 MNC Company location.
Job Description :
- Experience in ASIC, SoC or FPGA logic design
- It is important that the candidate has set up the STA flow (not only used) and defined the timing constraints.
- The candidate has to have experience from top level STA signoff.
- At least 8 years of related experience in STA/Synthesis
- Expert in VHDL/Verilog/System Verilog
- Excellent knowledge of: DC/PC/ICC1/ICC2
- Synthesis experience for Timing/Area/Power closure
- Multi Core CPU Architecture Knowledge
- Experience in using TCL/Python/Perl/etc.-
- Have worked with Environment like Linux, ClearCase, LSF
VLSI Training in Chennai - Recent Searches (VLSI Training in Chennai)
VLSI Training in Chennai - Related Tags (VLSI Training in Chennai)