Tableau Training in Chennai
Learn Tableau from the Best Tableau Training Institute in Chennai with the most experienced and Tableau certified expert trainers in the field. Greens Technology provides Tableau training in Chennai to freshers and Working professionals for Tableau Desktop Qualified Associate Certification exam.
Try two Tableau FREE CLASS to see for yourself the quality of training
Duration: 40 hours
About Tableau Trainer
Sai is currently a recruitment reporting leader at GE, and an expert in data analysis, Excel, Access, Tableau, and talent acquisition. He has a BS and a master's degree from the University of Illinois at Urbana-Champaign.
Tableau training benefits
My batch sizes are generally very small size 5-7 members OR 1 to 1 also, so students receive direct, hands-on training from us.
100% practical training only. It is not a slide show training program / theory class program. At the end of this class, definitely you will refer your colleagues / friends / relatives for my training.
Conducting regularly online- training for US peoples in all time zones (PST,CST,EST,HST,MST)
Installation of Softwares in your desktop / laptop will be done.
Will be provided self evaluation testing software, exam simulator, dumps & books with this training.
Continuous support is provided for any of your on-site problems. assistance will be provided and you will be recommended to some of IT development firms.
About Tableau
Tableau Desktop is one of the most used data visualization, reporting and Business Intelligence tool in the world. It has regularly been a leader in the Gartner Magic Quadrant. Tableau is simple to use requiring minimum skill level and has great visualization capabilities making it the reporting tool of choice for multiple enterprises.

The Tableau Desktop 10 training provided by Greens Technologys is to ensure you are ready to take up a job assignment requiring Tableau Desktop expertise. The course has been specifically designed to give your Tableau career a strong boost. This Tableau training focuses on skills, such as visualisation building, analytics and dashboards. This course also prepares you for the Tableau Desktop 10 Qualified Associate certification exam by Tableau.


Tableau offers five main produ
Tableau Desktop
Tableau Server
Tableau Online
Tableau Reader
Tableau Public
About Tableau Training and Certification - Tableau 10 Desktop Course
Tableau training will help you master building interactive tableau dashboards and learn data visualization. This course with prepare you for Tableau Desktop Qualified Associate Certification exam. In this training you will also learn Tableau desktop and public integration with R & Big data. It is best suited for software developers, BI professionals, system and IT administrators.
Tableau Training Objective
Understand Tableau Desktop Architecture and how to use Tableau in real life
Tableau statistics and Tableau interactive dashboard
Master Tableau Reporting, Graphs, Maps, Table Calculation
Simplify and organize data with data connections
Master Special Field Types and Tableau Generated Fields
Learn to implement Data Aggregation and Data Blending in tableau
Understand R Connectivity with Tableau
Gain knowledge on using R scripts in Tableau
Perform real time analytics and Tableau data visualization
Prepare for Tableau Desktop Qualified Associate Exam
Tableau Business Intelligence and Analytics Training in Chennai
Tableau Training in Chennai serves the beginner to advanced Tableau user, targeted towards anyone who works with data regardless of technical or analytical background. Tableau training course helps students implement important concepts and techniques in Tableau. Move from simple to complex visualizations and combine them in interactive dashboards. Extensive coverage on different report components with examples
Tableau Training Course Content
Datawarehousing Concepts
What is DWH?
Characteristics of Datawarehouse
Difference between OLTP and DWH
Architecture of DWH
Various BI tools
Types of DWH
Types of Dimensional Data Modeling
Surrogate key
Types of Dimension
Business Intelligence Concepts
BI application types (ad hoc, standard reporting, analytic applications, dashboards) and audiences
Specification of templates, applications and navigation framework
Development of applications and BI portal
Tableau Desktop (Introduction)
Introduction Tableau
Connecting to Excel, CSV Text Files
Getting Started
Product Overview
Connecting to Databases
Working with Data
Analyzing
Formatting
Introduction to Calculations
Dashboard Development
Sharing
Data Calculations
Aggregate Calculations
User Calculations
Table Calculations
Logical Calculations
String Calculations
Number Calculations
Type Conversion
Parameters
Filtering Conditions
Filtering Measures
Histograms
Sorting
Grouping
Sets
Tree maps, word clouds and bubble charts
Pareto Charts
Waterfall Charts
Bump Charts
Funnel Charts
Bollinger Bands
Tableau Server
Install Configuration
Tab admin
Tab cmd
Data Server
End User Training
JavaScript API Intro and Embed
JavaScript API Switching Views
JavaScript API Filtering and Selecting
JavaScript API Asynchronous Programming
JavaScript API Event Listeners
JavaScript API Advanced Filtering
JavaScript API Utility Function
Tableau Advanced
Authoring for Interactivity
Data Blending
Basic Mapping
Advanced Mapping Techniques
WMS Servers
Polygon Maps
Background Images
Custom Geo coding
Cubes
Trend Lines, Residuals, and Forecasting
Statistics Calculations
Ben ford's Law
Box Plots
Sales force
Google Analytics
Extract API CSV to TDE
Connecting to Web-based Data Sources with the Extract API
Extract API Transforming Your Data
Analyzing Sales Data with Tableau
Tableau Online Security and Administration
Tableau Online Security and Administration
Tableau Online Updating Data to the Cloud
Tableau Visual Analytics Training
Introduction
Laying the Groundwork for Visual Analysis
Getting, Cleaning and Classifying Your Data
Visual Mapping Techniques
Solving Real-World Problems
Communicating Your Findings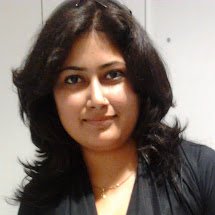 Why Tableau ?
We at Greens Technologys are proved to be in love with Tableau along with our happy students. We believe that there are still many people who don't know much about this visual business intelligence tool. Are you one of them? Visit our Tableau training institute in chennai located in Adyar and OMR or Book your Free Tableu Demo session now +91-8939915577
5 Reasons to Learn Tableau – A Deep Dive into Tableau Career Opportunities!
Tableau is emerging as one of the hottest trends in business intelligence in 2016. The data visualization tool has been gaining popularity in companies big and small, and hence, the demand for Tableau experts in on the surge. If you go by google trends, it seems there can be no better time than "now" to learn tableau and build a career in Tableau and data visualization. Tableau training and certification will help you take advantage of Tableau career opportunities and grab top jobs in business intelligence.

So here are the top 5 reasons which tell us why a career in Tableau is the best career move at the moment.


1. Soaring Demand for Tableau Professionals
2. Tableau Salary – Rewarding Tableau Career
3. Top Companies looking for Tableau Talent
4. Variety of Job Roles on Offer
5. Bright Future for Tableau
Who should take this Tableau training course?
Data Scientists, Business Intelligence Professionals, Testing Professionals
Statisticians , Business Analysts ,Project Managers
Data Visual Analysts Functional Experts
Graduates and Professionals looking to move to analytics domain
What are the prerequisites for learning?
There are no prerequisites for taking this training course.
share training and course content with friends and students:
Tableau training Chennai
Tableau training in Chennai
Tableau training in Chennai Adyar
Tableau training center Chennai
Tableau realtime course with frnds
Tableau online training best institute
Tableau course greens technologys
best Tableau training in Chennai OMR
Tableau training in Chennai Velachery
Tableau training chennai
Tableau training in Chennai Reviews
Greens Technology Reviews given by our students already completed the training with us. Please give your feedback as well if you are a student.
Best Tableau Training in Chennai

" I am glad to have taken complete Tableau course in Greens Technologys. It helped me a lot in understanding various concepts before which I was depending on many other sources. I will recommend this course to beginners as well as experienced developers/ admins to attend the courses offered by Dinesh @ Greens Technologies Adyar. The course curriculum is meticulously prepared and also followed without any compromise. Thus, the beginners can understand how to begin learning a vast technology without any confusion. In my case, attending this course, helped me firstly how to learn the subject in a different approach (understandings basics level to in depth concepts), instead of rushing through various text books or online sources. Dinesh explains every concept in a very interesting way and it always creates an excitement in learning more about Tableau . Moreover the material, notes from training also helps us prepare for interviews, Tableau certification, real time projects as well.