SoapUI Testing Training In Chennai
Looking for best SoapUI training in Chennai, Greens Technologys is the no 1 SoapUI Training institute in Chennai offering professional SoapUI course by SoapUI experts. Call +91 89399-15577 for more details.
API Functional Testing with SoapUI NG Pro SoapUI Training in Chennai classes taught by experienced officially Certified SoapUI NG Pro Specialist with extensive real-world experience in API Functional and automation testing. Awarded as the Best SoapUI Training Center in Chennai - We Guarantee Your SoapUI Training Success in Chennai.
SoapUI Training in Chennai
Learn SoapUI® Testing from our real time working professional in Software testing industry. We are the best institute for SoapUI Training in Chennai with best syllabus. By placement, course syllabus and practicals we are the Best SoapUI Training in Chennai / Web Services Testing Training in Chennai.
About Myself
I work as a QA Automation Lead for a Leading MNC in Chennai with 9+ years experience in both QTP, SELENIUM and Web Service Testing using SOAPUI.
Flexible Timings / Weekend classes Available.
Talk to the Trainer @ +91-8939915572
Our SoapUI Training
Greens Technology is recognized for its SoapUI Training in both retail and corporate market. We have trained above 28,000 students exclusively on SoapUI, QTP and Selenium in last 7 years.All our trainers' expertises on both development and training which helps us deliver project based training.

Our wonderful SoapUI AND Selenium training team lead by Mr. Prabhakar who is working in a leading MNC, researching and automating web applications for last 10 years and contributing to the best SoapUI training in Chennai.

All our trainings focuses on practical than theory model. We provide hands-on training experience which helps you test web applications easily at the end of the training program.


FREE Demo Session: Try two FREE CLASS to see for yourself the quality of training.
Duration: 55 - 60 hours
SoapUI Training Course Syllabus
Installation of SoapUI
Installing SoapUI
Setup of SoapUI
Installation of SoapUI pro
Setup of SoapUI pro
Introduction to Web services
Web Service Architecture
Web Services Concepts
Types of web services
SOAP
WSDL
UDDI
What is Service-oriented Architecture?
Why SOA?
SOA Testing Methodology
SOA test challenges
Working with SoapUI tool
Creating Workspace
Adding projects to Workspace
Creating Project/Importing Project
Creating Requests for project operations
Creating Test Suites
Creating Test Cases
Creating Test Steps
Wsdl project
SOAP & WSDL
Soap Usage
Soap message structure
Soap detailed explanation
Soap encoding rules
SOA examples
WSDL usage
WSDL doc structure
WSDL examples
Request , Response
Data driven testing
DataSource
DataSourceLoop
DataSink
Assertions
Assertions, Xpath & Loops
Conditional Goto
Assertions in SoapUI
Assertion – Contains & Not contains
Xpath match
SOAP/Not-SOAP
Contains/Not Contains
SOAP fault/Not-SOAP fault
Response SLA
XPath match
JDBC Timeout / JDBC Status
Transferring properties
Passing values between Test Steps
Passing values between Operations
Passing values between Services
TestRequests
Properties
Property transfer
Response to Request transfer
Global to Test case
Topics
What is a web service?
Why do we use web service?
What is XML?
Why XML is used for communication?
Famous protocols used in web services
What is WSDL?
How SOAP UI helps us
Java OR groovy?
SOAP UI free version
SOAP UI Java Api
Protocols supported by SoapUI/li>
How one should use soap UI
Download and install SOAP UI
Future of web services
How will we be going the course
File Reading
Topics
Reading properties file
Advantages of properties file
Features in Object Spy
Reading/Writing Xls Files
Storing data in Xls files
Making a jar file with eclipse
Importing custom jars in SoapUI
When do we make and import jars in soapUI
Using log object inside the groovy class
SoapUI Training Reviews
Greens Technologys Reviews given by our students already completed the training with us. Please give your feedback as well if you are a student.
Software Testing Related Training Courses in Chennai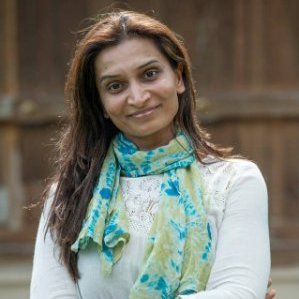 "I want to thank you for your incredible efforts and sharing your vast knowledge. I am feeling lucky to have attended your great batch. You are awesome Prabhakar, I am not sure when i will be able to attain 50% of your knowledge but i got a lot inspired by you. I will keep in touch and will always try to learn from you as much as I can. Thanks once again Prabhakar"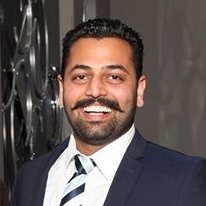 ""Dear Prabhakar, Selenium training has been outstanding. You have covered every aspect of the Selenium which would boost the confidence of the attendee to dive into greater depths and face the interviews subsequently. I feel confident after attending the selenium course. I am sure you would be providing us your valuable high level guidence in our initial realtime project . Each of your session is a eye opener and it is a great joy to attend your selenium training. Thanks and Kindest Regards ""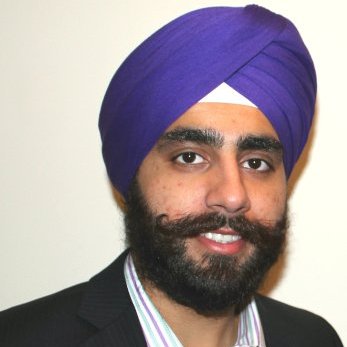 "I thought I knew Selenium until I took this course. My company sent me here against my will. It was definitely worth and I found out how many things I was doing wrong. Prabhakar is awesome. but i got a lot inspired by you. I will keep in touch and will always try to learn from you as much as I can. Thanks once again Prabhakar"
Software Testing Training in Chennai
Greens Technologys Overall Reviews
Greens Technologys Overall Reviews

5

out of

5
based on
17981
ratings.
17981
user reviews.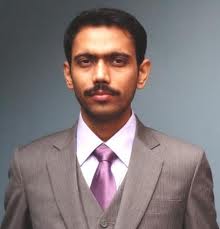 """I think this is the best qtp course I have taken so far..Well I am still in the process of learning new things but for me this learning process has become so easy only after I joined this course..as Prabhakar is very organized and up to the point.. he knows what he is teaching and makes his point very clear by explaining numerous times. I would definitely recommend anyone who has any passion for Testing.." ""