QTP Training in Chennai
QTP Training Institute in Chennai
Best QTP training in Chennai for Job placement and Certification Support by HP Quick Test Professional Real time Experts. We provide world-class hands-on job focused training paired with Realtime Methodologies, Project Scenarios and Interview Guidance exclusively on Selenium and QTP.
Greens Technology Adyar, Chennai. Rated as No.1 QTP Training Institute in Chennai for Job Placement and Real time Project Training. Our HP Quick Test Professional classes are completely practical and Real Time. We are committed to provide Complete PRACTICAL Training and Complete REALTIME Training exclusively on QTP, Selenium, ETL Testing and Jmeter.
About QTP Instructor:
Prabhakar will be facilitating QTP sessions. He is a experience Test Mananger with more than 10+ years of QTP & QA experience.As a Trainer, Prabhakar is very keen in delivering the BEST QTP Trainings. The trainee can simply depend on Prabhakar for his excellent Real Time examples on every part of the concept paired with in-depth discussions and Testing recommendations.
We are proud to mention that we are the Best institutes to provide QTP COMPLETE PRACTICAL REALTIME TRAINING and hence, closely working with various companies in India. We are, today, one of the few best software testing Automation training companies providing complete practical trainings on Selenium, QTP, Loadrunner, Mobile Apllication Tesing, ETL Testing and Jmeter.
FREE QTP Demo Session:
Try two FREE QTP CLASS to see for yourself the quality of this QTP training course. We know the importance of your money. Hence we are offering this course for very affordable price.


We offer job assistance (subject to project availability and partner requirements) for positions in India, Singapore, USA and the UK.
Best QTP training course content Advance Syllabus in Chennai
QTP course content
is exclusively designed with Basics through Advanced Concepts. Project Material and Practice Material included during the QTP course.
Introduction to Automation Testing
What is Automation Testing
When Automation is needed
When Automation is not needed
Advantages of Automation Testing
Disadvantages of Automation Testing
What are the popular Automation Tools in the industry
What is the difference between various Automation Testing Tools
Introduction to QTP
QTP IDE , Basic Components in QTP , Addin Manager
How does QTP works/Object recognition concept
Record a sample Test
Understand the Script
Execution of a Test
Enhancement of recorded script
Framework in QTP
What is Framework
Types of Framework
Linear Scripting
Structured Scripting
Data Driven
Keyword Driven
Modular Driven
Hybrid
Object Repository
QTP Classes and Objects
Details of OR
Types of OR
How to create OR
Test Object Vs Run time Object
Configuring Object identification
Object Spy
Object Properties
Logical Name
Mandatory/Assistive properties /Ordinal identifier
Smart Identification
Compare and Merge options
Recording Modes
What is Recording Modes
Types of Recording Modes
Normal Recording Mode
Analog Recording Mode
Low Level Recording Mode
Checkpoints
What is Checkpoint
Why Checkpoint is needed
Types of Checkpoint
Different ways of Inserting Checkpoints
Parameterization
What is Parameterization
Why Parameterization is needed
Types of Parameterization
Datatable,Random Number and Environment Number Parameterization
How to access data from Global Sheet and Local sheet
Actions
What is Action
Types of Actions
Methods to import an Action
Call to New
Call to Existing
Call to Copy
Regular Expression
Regular Expression
When to Use Regular Expression
How to use Regular Expression in Descriptive Programming
Recovery Scenarios
Handling the exception using Recovery Scenario Manager
Usage of Recovery Scenario Wizard
Completing a Recovery Scenario
Creation and Association of .QRS file for Recovery Scenario
Step Generator
What is Step Generator
How to Generate script using Step Generator
Advantages & Disadvantages of using Step Generator
Virtual Object
What is Virtual Object
When Virtual Object is used
Limitations of Virtual Object
Debugging
When Debugging is used
Step Into
Step Out
Step Over
Descriptive Programming
What is Descriptive Programming
Types of Descriptive Programming
Working with DP Object
Working with Object Collection
Basics of VB Scripting
Data Types, Variables, Constant
Operators-Arithmetic,comparison,Concatenation,Logical
Conditional construct If Then Else and Select Case
Looping Construct Do,While,For Next, For Each Next
Arrays and Functions
Important Inbuilt functions
QTP Real time Scenarios
How to start in real time projects
How to connect to the Database
How to get input value from the external excel sheet
Software Testing related training courses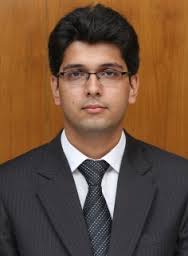 My greetings to Software Testing God Prabhakar of Greens temple.As a Testing Pilgrim i have gained power.I know what iam before entering to this holy place and now i know i have acquired magic power of QTP.With your blessings iam going to enter in to programming world.I wish there was some way of showing my gratitude for all what you have done for me....Loving You...... UrsForever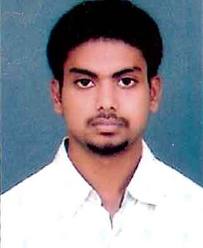 Thank you for the immediate placement after the completion of Manual and QTP course from Greens Technology. I took the testing course before but I like this course because it is providing us a lot of information on how testing goes in real time. I really appreciate about the live project which helped me to gain confidence about the live work. I am thankful for giving the immediate feedback to our assignment work. My Special thanks to Prabhakar for providing quick response to our questions and the way how he explains."

The Software Testing training classes in Adyar Greens Technology are very interesting. This is the best testing training that I never got before from anywhere. Many thanks. I think this class was right choice for me. Every learner can learn more about definitions from any book, but hardly involve in practice that what makes us perfect . In my case, I have been reading many books, taking You tube online training, since from last three months, but when Prabhakar gave us assignments to write Test cases and Test case Scenario last week, I feel like that is what matter to become tester (think hard, be creative) instead of just reading book."