Power BI Training
Microsoft Power BI Training in Chennai with Real-time Project. Power BI is a cloud-based, elegant end-to-end business analytics tool that enables anyone to visualize, analyze, forecast any type of data with greater speed and efficiency. Our Power BI course in Chennai include Basic to Advanced Report Design with DAX and Custom Visualizations with M Language for your day to day corporate business needs!
Power BI Training in Chennai
FREE Demo Session: Try one FREE CLASS to see for yourself the quality of training.
Do you want to hone your skills, deepen your knowledge of Power BI - Then you have come to the right place!
About The Trainer

- Sai having 12+ Years Working experience on SQL Server 2005, 2008, 2008 R2, 2012 and SQL Server 2014 Database Dev, Administration (DBA) and Business Intelligence (MSBI), Power BI and Azure SQL Database competencies specifically into Marketing, Sales and Infrastructure domains. Holds MCP, MCDBA, MCITP and MCSA Certifications from Microsoft.

Currently working for Microsoft as BI Consultant and Corporate Trainer. Also involved in Database Consulting services on SQL Server 2017with Azure for an Infrastructure Client based at Chennai, India.

Being proficient on SQL Server and related technologies in Health, Medicare and Sales-Retail Sector, I love sharing knowledge via Instructor Led LIVE Online / Classroom Trainings and also offering training videos (latest, pre-recorded). Personally I enjoy answering doubts from the attendees and get involved in brain-storming sessions.

All Trainings are completely practiical and real-time, paired with 24 X 7 LIVE Server Access and Real-time databases.

Courses Offered:
>> SQL Server Training
>> SQL DBA Training
>> MSBI Training
>> SQL BI and DWH [SSIS/SSRS/SSAS] Training
>> Power BI Training
>> Azure SQL Database Training (DEC & DBA)

Qualification: M.S. in Statistics

Membership American Statistical Association

Flexible Timings / Weekend classes Available.

Talk to the Trainer @ +91-8939915577


Pre-requisites for this Power BI Course:
None. This course is for starters as well as for experienced professionals. Course includes Study Material, Interview & Certification guidance along with one Real-time Project.
Power BI Training course syllabus
Every case study gives you a chance to work on large, real-life business data sets in the advanced Power BI lab.
Class 1 : INTRODUCTION TO POWER BI (Free Demo)
Introduction to Power BI - Need, Imprtance
Power BI - Advantages and Scalable Options
History - Power View, Power Query, Power Pivot
Power BI Data Source Library and DW Files
Cloud Colloboration and Usage Scope
Business Analyst Tools, MS Cloud Tools
Power BI Installation and Cloud Account
Power BI Cloud and Power BI Service
Power BI Architecture and Data Access
OnPremise Data Acces and Microsoft On Drive
Power BI Desktop - Instalation, Usage
Sample Reports and Visualization Controls
Power BI Cloud Account Configuration
Understanding Desktop & Mobile Editions
Report Rendering Options and End User Access
Power View and Power Map. Power BI Licenses
Course Plan - Power BI Online Training
Class 2 : CREATING POWER BI REPORTS, AUTO FILTERS
Report Design with Legacy & .DAT Files
Report Design with Databse Tables
Understanding Power BI Report Designer
Report Canvas, Report Pages: Creation, Renames
Report Visuals, Fields and UI Options
Experimenting Visual Interactions, Advantages
Reports with Multiple Pages and Advantages
Pages with Multiple Visualizations. Data Access
PUBLISH Options and Report Verification in Cloud
"GET DATA" Options and Report Fields, Filters
Report View Options: Full, Fit Page, Width Scale
Report Design using Databases & Queries
Query Settings and Data Preloads
Navigation Options and Report Refresh
Stacked bar chart, Stacked column chart
Clustered bar chart, Clustered column chart
Adding Report Titles. Report Format Options
Focus Mode, Explore and Export Settings
Class 3 : REPORT VISUALIZATIONS and PROPERTIES
Power BI Design: Canvas, Visualizations and Fileds
Import Data Options with Power BI Model, Advantages
Direct Query Options and Real-time (LIVE) Data Access
Data Fields and Filters with Visualizations
Visualization Filters, Page Filters, Report Filters
Conditional Filters and Clearing. Testing Sets
Creating Customised Tables with Power BI Editor
General Properties, Sizing, Dimensions, and Positions
Alternate Text and Tiles. Header (Column, Row) Properties
Grid Properties (Vertical, Horizontal) and Styles
Table Styles & Alternate Row Colors - Static, Dynamic
Sparse, Flashy Rows, Condensed Table Reports. Focus Mode
Totals Computations, Background. Boders Properties
Column Headers, Column Formatting, Value Properties
Conditional Formatting Options - Color Scale
Page Level Filters and Report Level Filters
Visual-Level Filters and Format Options
Report Fields, Formats and Analytics
Page-Level Filters and Column Formatting, Filters
Background Properties, Borders and Lock Aspect
Class 4 : CHART AND MAP REPORT PROPERTIES
CHART Report Types and Properties
STACKED BAR CHART, STACKED COLUMN CHART
CLUSTERED BAR CHART, CLUSTERED COLUMN CHART
100% STACKED BAR CHART, 100% STACKED COLUMN CHART
LINE CHARTS, AREA CHARTS, STACKED AREA CHARTS
LINE AND STACKED ROW CHARTS
LINE AND STACKED COLUMN CHARTS
WATERFALL CHART, SCATTER CHART, PIE CHART
Field Properties: Axis, Legend, Value, Tooltip
Field Properties: Color Saturation, Filters Types
Formats: Legend, Axis, Data Labels, Plot Area
Data Labels: Visibility, Color and Display Units
Data Labels: Precision, Position, Text Options
Analytics: Constant Line, Position, Labels
Working with Waterfall Charts and Default Values
Modifying Legends and Visual Filters - Options
Map Reports: Working with Map Reports
Hierarchies: Grouping Multiple Report Fields
Hierarchy Levels and Usages in Visualizations
Preordered Attribute Collection - Advantages
Using Field Hierarchies with Chart Reports
Advanced Query Mode @ Connection Settings - Options
Direct Import and In-memory Loads, Advantages
Class 5 : HIERARCHIES and DRILLDOWN REPORTS
Hierarchies and Drilldown Options
Hierarchy Levels and Drill Modes - Usage
Drill-thru Options with Tree Map and Pie Chart
Higher Levels and Next Level Navigation Options
Aggregates with Bottom/Up Navigations. Rules
Multi Field Aggregations and Hierarchies in Power BI
DRILLDOWN, SHOWNEXTLEVEL, EXPANDTONEXTLEVEL
SEE DATA and SEE RECORDS Options. Differences
Toggle Options with Tabular Data. Filters
Drilldown Buttons and Mouse Hover Options @ Visuals
Dependant Aggregations, Independant Aggregations
Automated Records Selection with Tabular Data
Report Parameters : Creation and Data Type
Available Values and Default values. Member Values
Parameters for Column Data and Table / Query Filters
Parameters Creation - Query Mode, UI Option
Linking Parameters to Query Columns - Options
Edit Query Options and Parameter Manage Entries
Connection Parameters and Dynamic Data Sources
Synonyms - Creation and Usage Options
Class 6 : POWER QUERY & M LANGUAGE - Part 1
Understanding Power Query Editor - Options
Power BI Interface and Query / Dataset Edits
Working with Empty Tables and Load / Edits
Empty Table Names and Header Row Promotions
Undo Headers Options. Blank Columns Detection
Data Imports and Query Marking in Query Editor
JSON Files & Binary Formats with Power Query
JavaScript Object Notation - Usage with M Lang.
Applied Steps and Usage Options. Revert Options
creating Query Groups and Query References. Usage
Query Rename, Load Enable and Data Refresh Options
Combine Queries - Merge Join and Anti-Join Options
Combine Queries - Union and Union All as New Dataset
M Language : NestedJoin and JoinKind Functions
REPLACE, REMOVE ROWS, REMOVE COL, BLANK - M Lang
Column Splits and FilledUp / FilledDown Options
Query Hide and Change Type Options. Code Generation
Class 7 : POWER QUERY & M LANGUAGE - Part 2
Invoke Function and Freezing Columns
Creating Reference Tables and Queries
Detection and Removal of Query Datasets
Custom Columns with Power Query
Power Query Expressions and Usage
Blank Queries and Enumuration Value Generation
M Language Sematics and Syntax. Tranform Types
IF..ELSE Conditions, TransformColumn() Types
RemoveColumns(), SplitColumns(),ReplaceValue()
Table.Distinct Options and GROUP BY Options
Table.Group(), Table.Sort() with Type Conversions
PIVOT Operation and Table.Pivot(). List Functions
Using Parameters with M Language (Power Query Editor)
Advanced Query Editor and Parameter Scripts
List Generation and Table Conversion Options
Aggregations using PowerQuery & Usage in Reports
Report Generation using Web Pages & HTML Tables
Reports from Page collection with Power Query
Aggregate and Evaluate Options with M Language
Creating high-density reports, ArcGIS Maps, ESRI Files
Generating QR Codes for Reports
Table Bars and Drill Thru Filters
Class 8 : DAX EXPRESSIONS - Level 1
Purpose of Data Analysis Expresssions (DAX)
Scope of Usage with DAX. Usabilty Options
DAX Context : Row Context and Filter Context
DAX Entities : Calculated Columns and Measures
DAX Data Types : Numeric, Boolean, Variant, Currency
Datetime Data Tye with DAX. Comparison with Excel
DAX Operators & Symbols. Usage. Operator Priority
Parenthesis, Comparison, Arthmetic, Text, Logic
DAX Functions and Types: Table Valued Functions
Filter, Aggregation and Time Intelligence Functions
Information Functions, Logical, Parent-Child Functions
Statistical and Text Functions. Formulas and Queries
Syntax Requirements with DAX. Differences with Excel
Naming Conventions and DAX Format Representation
Working with Special Characters in Table Names
Attribute / Column Scope with DAX - Examples
Measure / Column Scope with DAX - Examples
Class 9 : DAX EXPRESSIONS - Level 2
YTD, QTD, MTD Calculations with DAX
DAX Calculations and Measures
Using TOPN, RANKX, RANK.EQ
Computations using STDEV & VAR
SAMPLE Function, COUNTALL, ISERROR
ISTEXT, DATEFORMAT, TIMEFORMAT
Time Intelligence Functions with DAX
Data Analysis Expressions and Functions
DATESYTD, DATESQTD, DATESMTD
ENDOFYEAR, ENDOFQUARTER,ENDOFMONTH
FIRSTDATE, LASTDATE, DATESBETWEEN
CLOSINGBALANCEYEAR,CLOSINGBALANCEQTR
SAMEPERIOD and PREVIOUSMONTH,QUARTER
KPIs with DAX. Vertipaq Queries in DAX
IF..ELSEIF.. Conditions with DAX
Slicing and Dicing Options with Columns, Measures
DAX for Query Extraction, Data Mashup Operations
Calcualted COlumns and Calculated Measures with DAX
Class 10 : POWERBI DEPLOYMENT & CLOUD
PowerBI Report Validation and Publish
Understanding PowerBI Cloud Architecture
PowerBI Cloud Account and Workspace
Reports and DataSet Items Validation
Dashboards and Pins - Real-time Usage
Dynamic Data Sources and Encryptions
Personal and Organizational Content Packs
Gateways, Subscriptions, Mobile Reports
Data Refresh with Power BI Architecture
PBIX and PBIT Files with Power BI - Usage
Visual Data Imprts and Visual Schemas
Cloud and On-Premise Data Sources
How PowerBI Supports Data Model?
Relation between Dashbaords to Reports
Relation between Datasets to Reports
Relation between Datasets to Dashbaords
Page to Report - Mapping Options
Publish Options and Data Import Options
Need for PINS @ Visuals and PINS @ Reports
Need for Data Streams and Cloud Intergration
Class 11 : POWER BI CLOUD OPERATIONS
Report Publish Options and Verifications
Working with Power BI Cloud Interface & Options
Navigation Paths with "My Workspace" Screens
FILE, VIEW, EDIT REPORTS, ACCESS, DRILLDOWN
Saving Reports into pdf, pptx, etc. Report Embed
Report Rendering and EDIT, SAVE, Print Options
Report PIN and individual Visual PIN Options
Create and Use Dashboards. Menu Options
Goto Dashboard and Goto LIVE Page Options
Operations on Pinned Reports and Visuals
TITLE, MEDIA, USAGE METRICS & FAVOURITES
SUBSCRIPTION Options and Reports with Mobile View
Options with Report Page : Print and Subscribe
Report Actions: USAGE METRICS, ANALYSE IN EXCEL
Report Actions: RELATED ITEMS, RENAME, DELETE
Dashboard Actions: METRICS, RELATED ITEMS
Dashboard Actions: SETTINGS FOR Q & A, DELETE
PIN Actions: METRICS, SHARE, RELATED ITEMS
PIN Actions: SETTINGS FOR Q & A, DELETE
EDIT DASHBOARD (CLOUD), On-The-Fly Reports
Dataset Actions: CREATE REPORT, REFRESH
SCHEDULED REFRESH & RELATED ITEMS
Dashboard Integration with Apps in Power BI
Class 12 : IMPROVING POWER BI REPORTS
Publish PowerBI Report Templates
Import and Export Options with Power BI
Dataset Navigations and Report Navigations
Quick Navigation Options with "My Workspace"
Dashboards, Workbooks, Reports, Datasets
Working with MY WORK SPACE group
Installing the Power BI Personal Gateway
Automatic Refresh - Possible Issues
Adding images to the dashboards
Reading & Editing Power BI Views
Power BI Templates (pbit)- Creation, Usage
Managing report in Power BI Services
PowerBI Gateway - Download and Installation
Personal and Enterprise Gateway Features
PowerBI Settings : Dataset - Gateway Integration
Configuring Dataset for Manual Refresh of Data
Configuring Automatic Refresh and Schdules
Workbooks and Alerts with Power BI
Dataset Actions and Refresh Settings with Gateway
Using natural Language Q&A to data - Cortana
Class 13 : INSIGHTS AND SUBSCRIPTIONS
Data Navigation Paths and Data Splits
Getting data from existing systems
Data Refresh and LIVE Connections
pbit and pbix : differences. Usage Options
Quick Insights For Power BI Reports
Quick Insights For PowerBI Dashboads
Generating Insights with Cloud Datasets
Generarting Reports with Cloud Datasets
Using relational databases on-premises
Using relational databases in the cloud
Consuming a service content pack
Creating a custom data set from a service
Creating a content pack for your organization
Consuming an organizational content pack
Updating an organizational content pack
Adding Tiles : Images, Videos, DataStreams
Creating New Reports from Cortana, Advantages
Class 14 : POWERBI INTEGRATION ELEMENTS
SSRS Integration with Power BI
SSRS Report Portal URL to Power BI Cloud
Power BI KPI Reports Vs SSRS KPI Reports
Convering and Working with Mobile Reports
Report Buidler Reports to Powert BI
Generating QR Codes and Report Security
Reporting JSON Files, Bulk Data Loads
Creating high-density Reports in Power BI
OLAP DataSources in Power BI
Using MDX Queries with PowerBI Queries
MDX SELECT and Perspective Access
KPIs and MDX Expressions with Power BI
MDX Queries and Filters with Power BI
Linked Servers and T-SQL SPROCs with MDX
YTD, PARALLELPERIOD,SCOPE, ALLMEMBERS
WHERE, EXCEPT, RANGE, NONEMPTY
CURRENT & EMPTY, AND / OR, LEFT / RIGHT
Implementing Row Level Security (RLS)
Security Roles and Role Members. Tests
Using R for Power BI, Streaming DataSets
Azure Connections with PowerBI Desktop
PowerBI Reports using SQL Azure DBs
Enroll in the course and become a Power Bi Developer today!
Power BI Trainers in our Power BI Training institute are Globally Experienced, Certified

"The best part of the course is the highly experienced and approachable mentors. They guide you in the right way and help you fulfill your aspirations about pursuing a career in analytics."
About this Microsoft Power BI Training course
The main purpose of the power bi course in Greens Technology is to give students a good understanding of data analysis with Power BI. The course includes creating visualizations, the Power BI Service, and the Power BI Mobile App.


After completing this Microsoft Power BI Training course, students will be able to:
Perform Power BI desktop data transformation.
Describe Power BI desktop modelling.
Create a Power BI desktop visualization.
Implement the Power BI service.
Describe how to connect to Excel data.
Describe how to collaborate with Power BI data.
Connect directly to data stores.
Describe the Power BI developer API.
Describe the Power BI mobile app.
Design End-End Reports & Various Visualizations
Develop Custom Visualizations with Power BI & Filters
Design Reports with Advanced DAX Expressions, Models
Design Reports with MDX Queries and R Language, Insights
Publish Reports, Perform Q & A on Dashboards, Pins
Implement Data Refresh & Data Gateway with Mobile Reports
Power BI training in Chennai Reviews from Urvashi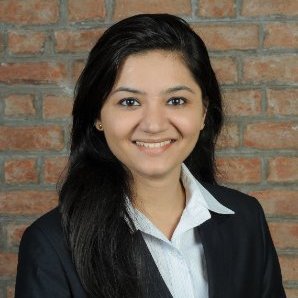 I'm glad to have taken Power BI Training under Mr. Karthik. When I approached Greens Technology I was a Junior Data Scientist, so I could say I know a thing or two about Power BI at least that was the perception I carried into the class, but as sessions progressed I could see what ever little knowledge I had was completely exhausted in first 4 classes of Mr. Karthik.

He is an IIT grad and expect nothing short of amazing class experience which is very helpful for students, at the end I had participated in online hackathon events for Power BI and even won 5th position in those competition. I'm now a successful data scientist with 2+ years of experience.
Power BI Training Highlights
M Language, Data Mashups
Basic to Advanced DAX
Custom Power BI Tools
Azure Workspace
Data Gateways & Security
Dynamic RLS & Cloud
MCSA 70-778 Certification
Real-time Project
See a demo of how to seamlessly include R in your SAS Enterprise Miner processes.
Power BI training in Chennai Reviews from Chetan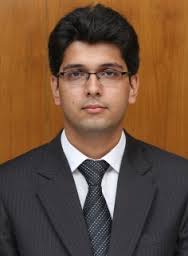 Sai, You are a great teacher!!! I liked your approach to the concepts. You have a great knowledge and I see your quest to share the knowledge with us. You are an amazing trainer... You delivered everything you promised.... Thanks for the excellent training Sai. I will recommend your training to my friends.
Power BI Training Benefits
Complete Practical and Real-time Scenarios
Session wise Material and Practice Labs
Session wise Notes & Doubts Clarifications
Certification Material & Resume Preparation
24x7 LIVE Server Access with Real-time Databases
Interview Preparation and Guidance
Technical Support and Placements Assistance
One Real-time Project and FAQs with Answers
Mock Interview and Course Completion Certificate
Power BI training in Chennai Reviews from Anitha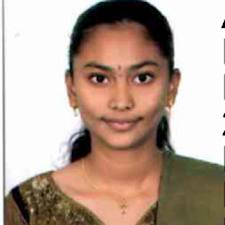 Friends I'm from SQL background with 8+ years of experience, I had planned to move into Microsoft Power BI, when I was looking for various training institutes to take course on msbi with Power BI I came to know about Greens Technology Adayar and Karthik who is the course instructor. The way he took sessions was inspiring us to learn further in MSBI and Microsoft Power BI. No wonder with such intellect his class did wonders to us, I even got great insights from him regarding Microsoft Power BI job interviews. His class and materials which he shared is of great knowledge base. Using those materials and capstone projects I could clear interviews and I'm a Microsoft Power BI developer for almost two years. This move was defining moment for a better change in my career.
Power BI training in Chennai Reviews
Greens Technology Reviews given by our students already completed the training with us. Please give your feedback as well if you are a student.
Power BI certifications Training in Chennai
Exam 70-778 Analyzing and Visualizing Data with Microsoft Power BI, is a Microsoft Certification. With the complete collection of questions and answers, Greens Technology has assembled to take you through Q&As to your 70-778 Exam preparation. In the 70-778 exam certification course, we will cover every field and category in Microsoft helping to ready you for your successful Microsoft Certification.
Power BI Training in Chennai Benefits
My batch sizes are generally very small size 5-7 members OR 1 to 1 also, so students receive direct, hands-on training from us.
100% practical training only. It is not a slide show training program / theory class program. At the end of this class, definitely you will refer your colleagues / friends / relatives for my training.
Conducting regularly online- training for US peoples in all time zones (PST,CST,EST,HST,MST)
Installation of Softwares in your desktop / laptop will be done.
Will be provided self evaluation testing software, exam simulator, dumps & books with this training.
Continuous support is provided for any of your on-site problems. assistance will be provided and you will be recommended to some of IT development firms.
Power BI Corporate Training in Chennai
Private Bootcamps
You have a team that already understands your company. We'll enhance their skills and transform them into being able to extract actionable insights from your company's data.
Hosted at a location convenient to you
Caters to a large group of employees from the same organization
Inlcudes our popular five-day curriculum
Customized Training
We understand that your business is unique. Customize the curriculum to deepen your team's Power BI capability, be it a particular domain or a technology that you want to focus on.
Comprehensive needs assessment
Dedicated support for designing a training that meets your needs
Includes industry and company specific datasets and projects
Power BI Online Training in Chennai
Conducting regularly online- training for US peoples in all time zones (PST,CST,EST,HST,MST) My training is 100% Money Back Guarantee (Tuition fee) for Passing Online Examination with cent percent and ready to go live with production system immediately. If my training does not satisfy you at any point of time, even during the training period, you need not pay the tuition fee.

100% practical training only. It is not a slide show training program / theory class program. At the end of this class, definitely you will refer your colleagues / friends / relatives for my training.
Power BI Placement Training in Chennai
Since 2011 over 1500 students have been placed in various analytics companies from niche start ups to large multinationals.
Greens Technology help companies to hire certified and trained candidates on data scientce. GT now serve companies on Clinical & Life Sciences, Consulting, Market Analyst, Business Analyst and other background to find rightful talent who successfully fill up the gap for required set of skilled professionals.
Power BI - Current Career & Job Openings for Experienced Professional
Job Description
There is requirement for Power BI experts in HCL Technologies to be based in Chennai.

Experience: 5-8 Years

Skillset:

Power Bi, SSIS, SSRS, SSAS, MSBI, Sql, ETL

Contact Details

Recruiter Name:Ananth
Contact Company:Hcl Technologies Limited
Email Address:srinivasarangana@hcl.com