Oracle Apps DBA TRAINING IN CHENNAI
Best Institute for Oracle Apps DBA training in Chennai by Oracle certified working experts. Oracle Apps DBA training institutes in Chennai aims at providing complete understanding of Oracle R12 Applications DBA duties to a beginner in Oracle R12 Applications DBA domain. Oracle DBA Training in Chennai offers Job Oriented Hands-on Oracle apps DBA training by well experienced Oracle apps DBA professionals having 15+ years of Oracle DBA experience.

We provide Oracle Apps DBA Training, Oracle RAC DBA Training, Oracle DBA training based on current industry standards. All our sessions are completely practical and interactive paired with Realtime Methodologies, Project Scenarios and Interview Guidance exclusively on ORACLE.

Recommended as Best Oracle apps DBA Training Institutes in Chennai!


Try two FREE Oracle apps DBA CLASS to see for yourself the quality of training
Duration: 55 - 60 hours
About Oracle apps DBA Trainer
As a Trainer, Mr.Summeth work as a Apps DBA Consultant for a Leading MNC in Chennai with 12+ years experience in both Oracle DBA and APPS DBA and very keen in delivering the BEST Oracle apps DBA Trainings. The trainee can simply depend on Sai for his excellent Real Time examples on every part of the concept paired with in-depth discussions and Datawarehouse recommendations. All sessions are completely practical and very much interactive.
Oracle apps DBA Course Highlights:
Oracle Apps DBA Training strongly determined to provide Realtime, Practical and Project based knowledge transfer on Oracle Apps DBA Activities.

We have nearly a decade of experience in Training of Oracle Apps DBA and Corporate Training on Oracle DBA in Chennai. We undertake interactive and qualitative trainings on Oracle Database Administration, Oracle Apps Database Administration.

We are specialized in hands-on exercises on day-to-day Apps DBA activities such as Troubleshooting, Patching, Cloning etc.,

Oracle Apps DBA Training sessions will be done through complete practical knowledge rather than bookish information to meet growing demand in the IT Industry. We won't teach 'Modules'., will demonstrate and drive the training with real-implementation experience and success stories, which will help students handle Oracle Apps Database Support/Implementations issues more efficiently and productively.

We also provide Job Support and Resume Services on Oracle Database Administration and Oracle Apps Database Administration.
For Oracle apps DBA Corporate Training
We do provide Corporate Training on Oracle Apps DBA, Corporate Training on Oracle DBA, Corporate Training on Oracle Fusion Middleware, Corporate Training on Fusion Applications on per candidate basis and entire classroom basis with industry best standards at low cost.
We offer job assistance (subject to project availability and partner requirements) for positions in India, Singapore, USA and the UK.
Oracle Apps DBA Training Course Content
Oracle APPS DBA training would cover Oracle Applications architecture, multi-node installations, Patching, Cloning, Troubleshooting, use of various AD utilities, Oracle Applications file system structure and environment files, managing applications security etc.
Oracle E-Business Suite R12.2.2 Architecture
Introduction to Oracle E-Business Suite R12.2.2
Oracle E-Business Suite R12.2.2 Architecture
Oracle E-Business Suite R12.2.2 Multi-Tier Architecture
Desktop Tier
Application Tier
Database Tier
Oracle Homes Architecture
Oracle E-Business Suite Technology Layer
Installation
Single Node Installation
Multi-Node Installation
Online Patching Concepts
Patch Types, Terminology, and Components
Patch Creation and Patching Order
Patching Utilities
Introduction to Online Patching
Architectural Changes to Support Online Patching
Database Implementation
Editioning Views and the Application Data Model
Phases of the Online Patching Cycle
Running the AD Online Patching Utility
AD Online Patching Utility
Running the adop Utility
adop Commands
Executing the Patching Cycle
Status of a Patching Cycle
Patching in Multi-Node Environments
adop Remote Invocation
Hotpatch Mode
AutoConfig and Configuration Changes
Reduced Role for AutoConfig
Configuration Tools
New AutoConfig Tools for System Configuration
Service Groups and Services in Release 12.2
AutoConfig Managed Service Groups and Services
Managing Oracle HTTP Server Configurations
Web Applications
Summary of Configuration Changes
Cloning Concepts
Cloning From Single node to Single node
Cloning From Multi-Node to Multi-Node
System Administration
Creating Users
Assigning Responsibilities
Setting Up Printers
Changing Profile Options
Career from Oracle DBA to Oracle Apps DBA
This course is intended for everyone who wants to become Oracle Applications DBA professional or who wants to enhance career from Oracle DBA to Oracle Apps DBA. This course would also prove to be useful to Oracle Applications Technical and Financial consultants as well as those who would like to understand Oracle Applications internals.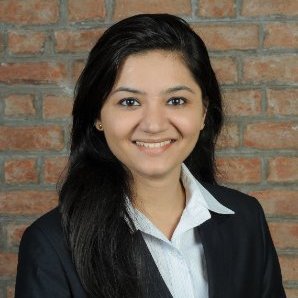 "I started OBIEE course with no knowledge at all,and i completed with lot of knowledge..this all because of Siva..who is very good at explaining subject very clearly..Siva--i know many people who knows subject and cannot express or explain it to students in an understandable way..but you rock the subject..one last thing Siva,you are a very good instructor..so far in my experience you are the best..thanks for all the support"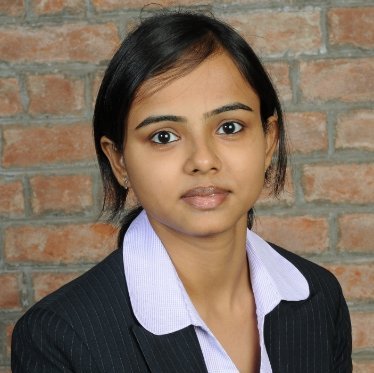 ""Sai! I am really delighted about the Teradata course and i am surprised to see the depth of your knowledge in all aspects of the Teradata. I see that many database architects with over 15+ yrs experience doesn't have the knowledge that you have. I really enjoyed your sessions, definitely look forward to learn more from you in the future. Thanks again." "

"Dear Sai! This e-mail is to say BIG THANK YOU..for all teaching you done in our Teradata training sessions. I GOT JOB as Tearadata Developer after almost 6 months of struggle here in Chennai. I must Thank you for such a good and rocking lessons. to tell you frankly you made me to like/love/crazy about Tearadata though i have no idea about it before joining your classes." This is my first job in IT after my studies and i am a bit tensed how things will be after joining in the company. your suggestions are more helpful for me to get on well in the company as good developer."
OBIEE Training in Chennai

"Greens technology the best OBIEE training in chennai. I have seen many training institutions in Chennai. But GREENS TECHNOLOGY is the best institute for OBIEE. Especially the Trainer Mr. Siva is Excellent. He has such huge experience in real time. The training method was very good. They are providing latest version of tool with project support."