OpenSpan Training in Chennai
Welcome to OpenSpan RPA training center in chennai, the India's Best OpenSpan training platform for RPA aspirants to become certified RPA OpenSpan professional and take the lead in your field.
Greens Technology's Robotic Process Automation Training in Chennai will make you an expert in OpenSpan RPA tool. Greens Technology provides OpenSpan training in Chennai to freshers and Working professionals.
Enroll today and start your RPA journey with our OpenSpan courses platform. Become Expert in Windows Integration and Interaction Framework. Our Robotic Process Automation Training using OpenSpan has been tailored to enable all the key roles within an RPA Center of Excellence, from RPA Developers, Solution Architects and Infrastructure Support to Project Managers and Business Analysts.
About The Trainer
- Dinesh work as an RPA Consultant & Instructor, He has over 11 years of Implementation experience and recognized expert in as an Architect for Robotic Automation as Principal Consultant
In my career of over 14 years, I have been working in .Net applications, Robotic Automation and Process Automation Software like Automation Anywhere, Work Fusion, OpenSpan and Blue Prism.
Learn from our team of RPA Experts. Start your first automation project under the supervision of the OpenSpan training team, join our RPA training to gain in-depth knowledge about OpenSpan technology and solutions, participate in our Robotic Process Automation Training and get direct support from our pool of experts for queries encountered during training.
Flexible Timings / Weekend classes Available.
Talk to the Trainer @ +91-8939915577
OpenSpan Training Path
About the Robotic Process Automation Course
OpenSpan RPA is a privately held software by Pega systems which empowers the world's leading organizations by its robotics process automation software for customer care representatives.

OpenSpan RPA is one of the futuristic trend that is going to rock the world. No more boring jobs and dissatisfied employees. That doesn't mean unemployed youths too. More and more jobs requiring youngsters contribution through their mind which make them bubble with joy. There might be some persons fearing job loss. It's time we should ignore and move ahead to a futuristic world.
Training Objectives
After completing this course, you will be able to:
Know about Robotics Process Automations and their working
Assess the key considerations while designing an RPA solution
Work proficiently with the leading RPA tool 'UiPath
Have practical knowledge on designing RPA solutions using UiPath
Perform Image and Text automation
Learn Data Manipulation using variables and arguments
Create automations with applications running in Virtual Environments
Debug and handle exceptions in workflow automations
What will you learn in Robotic Process Automation Training?
Upon completion of Robotics Process Automation using UiPath, learners will acquire both practical and theoretical knowledge as per current IT Industry. From this course, they will leverage the following:
Learn UI Automation concepts
Gain skills in building workflows using UiPath
Learn to use several types of data inside a workflow
Gain expertise in Desktop, Web and Citrix Automation
Develop skills in debugging a workflow
Reusing automation that invokes workflow and templates
Learn how to organize a real-world workflow automation project
OpenSpan Training Course Content
Windows Integration
Interaction Framework
Web Integration
Project Deployment
Diagnostics and Debugging
Windows Integration
Getting Started with Open Span Studio
Recommended Practices for Solution Building
Developing Open Span Solutions and Projects
Defining Windows Adapter Design Properties
Working with the Windows Adapter
Recommended Practices in Solution Development
Working with Open Span Automations
Working with MDI Child Windows
Interaction Framework
Working with Interaction Framework
Working with Activities and Active MDI Windows
Web Integration
Defining Web Adapter Properties, Events, and Methods
Using the Web Adapter
Interrogating a Web Application
Working with Web Adapter Match Rules
Automating the Training Web Site
Agile Desktop and Deployment
Using the Agile Desktop Framework
uilding Project Files
Deploying Open Span Solutions
Using Configuration Project Items
Using Open Span Management Console
Diagnostics and Debugging
Debugging Open Span Projects
Using Studio's Diagnostics Publishers
Handling Errors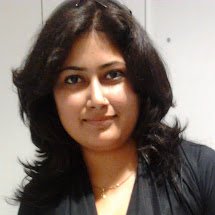 OpenSpan Certifications
Best RPA Training in Chennai with in-depth OpenSpan Exam preparation towards Foundation Diploma & Advanced Certification.
Beginner's Level Diploma in OpenSpan RPA
The RPA Developer Foundation Diploma is available free of charge to those who have successfully completed the RPA Developer Foundation Training, through our massive open online courses platform. The Final Test for the beginner-level diploma is comprised of 45 questions, with no time limit. Candidates must score a minimum of 70% to pass the test. The RPA Developer Foundation Diploma acknowledges that the graduate has attained basic knowledge about the OpenSpan components, features, and technology, is familiar with OpenSpan methods of automating business processes and is qualified for enrolling in the RPA Developer Advanced Training.
Advanced Level Diploma in OpenSpan RPA
The RPA Developer Advanced Certification is available to candidates with strong programming skills, who are expected to fulfill the role of RPA Developer, RPA Service Support or RPA Solution Architect in the future RPA Centre of Excellence. The enrollment in the Certification exam can be done through your company RPA Sponsor. The exam is instructor-led and is organized into 2 parts: the first part consists of an online quiz, with a 70% passing score; the second part is a practical webinar conducted by one of our RPA Experts, where passing score is 70%. Only those candidates who have already passed the online quiz will be eligible for the practical examination. The RPA Developer Advanced Certification attests that the graduate has attained in-depth knowledge about the OpenSpan components, features, and technology, has successfully automated a real life project based on OpenSpan best practices and automation principles, and is now qualified to fulfill any of the key technical roles such as RPA Developer, RPA Solution Architect or RPA Service Support within an RPA Center of Excellence. Certification Fee: There is a certification fee applied by the individual user. Please contact our Sales department for the pricing model available for this certification.
share training and course content with friends and students:
OpenSpan training Chennai
OpenSpan training in Chennai
OpenSpan training in Chennai Adyar
OpenSpan training center Chennai
OpenSpan realtime course with frnds
OpenSpan online training best institute
OpenSpan course greens technologys
best OpenSpan training in Chennai
OpenSpan tutorial
OpenSpan training chennai
RPA training in Chennai Reviews
Greens Technology Reviews given by our students already completed the training with us. Please give your feedback as well if you are a student.
RPA training in Chennai Reviews from our Students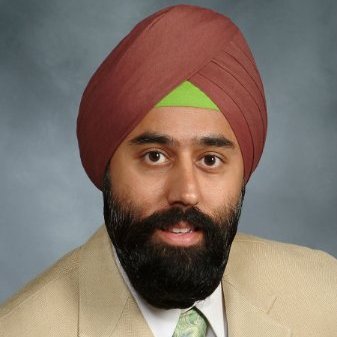 Dinesh j! I am really delighted about the RPA course and i am surprised to see the depth of your knowledge in all aspects of the Robotic Process Automation. I see that many architects with over 15+ yrs experience doesn't have the knowledge that you have. I really enjoyed your sessions, definitely look forward to learn more from you in the future. Thanks again." "
Friends I am from Manual testing background having 6+ years experienced. I planned to Move into Robotic Process Automation. I Came to know about Greens technologies and Dinesh who is working in RPA. They Really helped me to clear the interview. Thanks to Dinesh Sir. Knowledgeable Presenters, Professional Materials, Excellent Support" what else can a person ask for when acquiring a new skill or knowledge to enhance their career. Greens Technology true to its name is the place to gather,garner and garden the knowledge for all around the globe. My Best wishes to Greens Technology team for their upcoming bright future in E-Learning sector.
" I am glad to have taken complete Robotic Process Automation course in Greens Technologys. It helped me a lot in understanding various concepts before which I was depending on many other sources. I will recommend this RPA course to beginners as well as experienced developers/ Testers to attend the courses offered by Dinesh @ Greens Technologies Adyar. The course curriculum is meticulously prepared and also followed without any compromise. Thus, the beginners can understand how to begin learning a vast technology without any confusion. In my case, attending this course, helped me firstly how to learn the subject in a different approach (understandings basics level to in depth concepts), instead of rushing through various text books or online sources. Dinesh explains every concept in a very interesting way and it always creates an excitement in learning more about Robotic Process Automation. Moreover the material, notes from training also helps us prepare for interviews, RPA certification, real time projects as well.
RPA Training Venue:
Are you located in any of these areas - Adyar, Mylapore, Nandanam, Nanganallur, Nungambakkam, OMR, Pallikaranai, Perungudi, Ambattur, Aminjikarai, Adambakkam, Anna Nagar, Anna Salai, Ashok Nagar, Besant Nagar, Choolaimedu, Chromepet, Medavakkam, Porur, Saidapet, Sholinganallur, St. Thomas Mount, T. Nagar, Tambaram, Teynampet, Thiruvanmiyur, Thoraipakkam,Vadapalani, Velachery, Egmore, Ekkattuthangal, Guindy, K.K.Nagar, Kilpauk, Kodambakkam, Madipakkam, Villivakkam, Virugambakkam and West Mambalam.
Our Adyar office is just few kilometre away from your location. If you need the best RPA training in Chennai, driving couple of extra kilometres is worth it!
RPA Related Training Courses in Chennai