Full Stack Developer Training in Chennai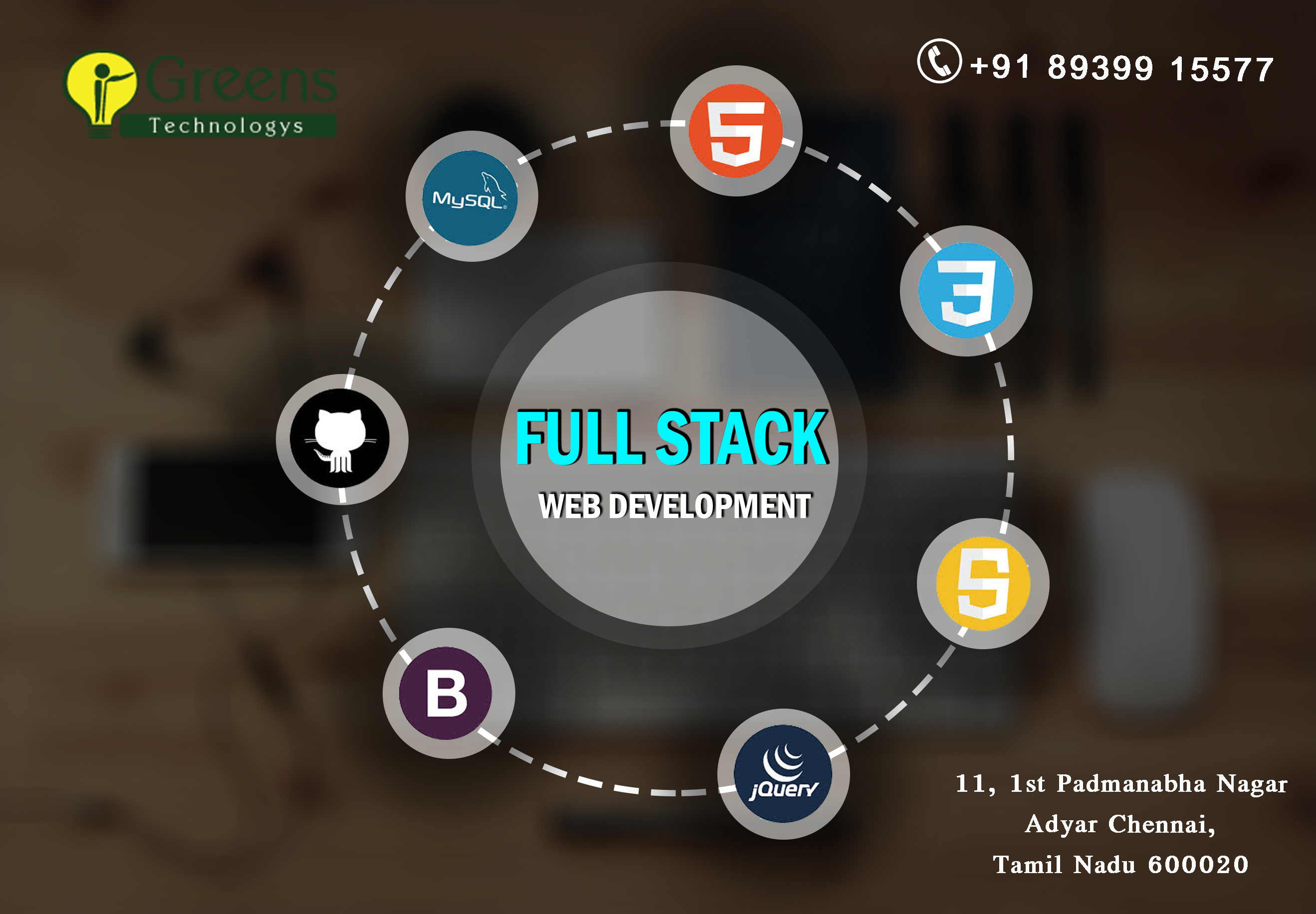 Greens Technology provides FullStack Developer training in Chennai to professionals and corporates with Certification and Placements.
We offer real-world FullStack Developer Course in Chennai. For details call us at 8939975577 or walk into our FullStack Developer Training Center in Navalur, Adyar, OMR, Velachery, Tambaram, Anna Nagar, Porur.
A full stack developer is an engineer who can handle all the work of databases, servers, systems engineering, and clients. Depending on the project, what customers need may be a mobile stack, a Web stack, or a native application stack.
We offer job assistance (subject to project availability and partner requirements) for positions in India, Singapore, Dubai and the UK.
FREE Demo Session: Try two FREE CLASS to see for yourself the quality of training.
Duration: 250 hours
About The Trainer
Karthik is a Senior FullStack Developer works with front and back-end web development mobile stack, a Web stack, native application stack..
He specializes in PHP, HTML5, CSS3, JavaScript and everything in between projects. Karthik has worked in Python, Ruby, Java, .NET, AngularJS, KnockoutJS, BackboneJS, ReactJS, DurandalJS, MongoDB, Redis, Oracle, SQLServer .
Karthik has vast experience and he has been in production with Databricks using Git and Mercurial.
He is also a FullStack Developer Certified Architect – Professional and FullStack Developer Certified Engineer – Professional
Flexible Timings / Weekend classes Available.
Talk to the Trainer @ +91-8939975577 Try two FREE CLASS to see for yourself the quality of training.

Free Materials Povided during Demo sessions
Awarded as the Best Full Stack developer Training Institute in Chennai - We Guarantee Your Full stack developer Training Success in Chennai
Full Stack Developer Course in Chennai
Greens Technologies, Full Stack Developer Course in Chennai is a comprehensive, 250-hour deep-dive into full stack development to create complex feature-rich applications. This placement-driven program is structured to ensure maximum industry relevance and is geared to get you job-ready for careers in front end, back end and full stack development.
Full Stack Developer Course Syllabus
The course curriculum focuses on developing real-world skills and is uniquely designed. Throughout the Full Stack Developer course, you will build your own feature-rich Library Management Application with new features being added in every module.
This project-based learning approach will help you understand the web development concepts clearly and enable you to use various development tools in the most efficient ways.
Full Stack Developer training in Chennai Reviews from our Students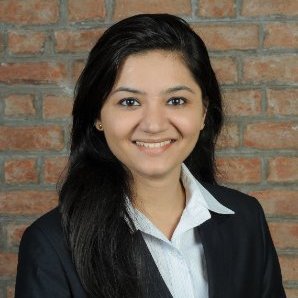 I am glad to have taken complete Full Stack Developer course in Greens Technologys. It helped me a lot in understanding various concepts before which I was depending on many other sources. I will recommend this course to beginners as well as experienced developers/ admins to attend the courses offered by Karthik @ Greens Technologies Adyar. The course curriculum is meticulously prepared and also followed without any compromise. Thus, the beginners can understand how to begin learning a vast technology without any confusion.
Best Full Stack Developer Certification Training Syllabus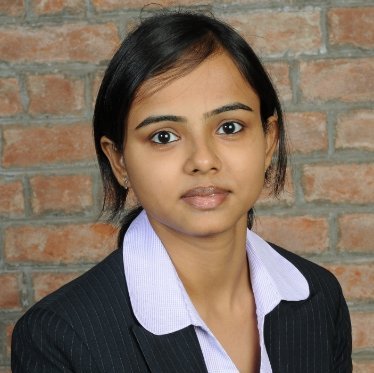 Dear Karthik! This message is to say BIG THANK YOU..for all teaching you done in our Full Stack Developer training sessions. I GOT JOB as Full Stack Developer Architect after almost 6 months of struggle here in Chennai. I must Thank you for such a good and rocking lessons. And i am proud to be one of your student. The way you handle things and explanation of subject is unique. And I am looking forward to learn more subject from you. Thank you.
Best Full Stack Developer Training center in Chennai

"Karthik! I am really delighted about the Full Stack Developer course and i am surprised to see the depth of your knowledge in all aspects of the Cloud technology developers, solution architects, and system operations administrators. I see that many Architects with over 15+ yrs experience doesn't have the knowledge that you have. I really enjoyed your sessions, definitely look forward to learn more from you in the future. Thanks again."
Best Full Stack Developer Training and Placement In Chennai

"Friends I am from Manual testing background having 6+ years experienced. I planned to Move into Amazon Web Services(Full Stack Developer). I Came to know about Greens technologies and Karthik and Damo who is working in Amazon . They Really helped me to clear the interview. I hereby express my gratitude to Karthik Sir, who has been the person responsible for shaping my career. His knowledge in the subject and his delivery during the training session was fabulous also the training materials were very informative and supportive. In my opinion, I will confidently say that I stepped into the best training institute in Chennai and I wish Greens Technology on their future endeavors in changing students and professional's life.
---
Best Full Stack Developer Training in Chennai
Are you located in any of these areas - Siruseri, Adyar, OMR, Velachery, Tambaram, Anna Nagar, Porur, T.Nagar.
Our Greens Technologies Branches is just few kilometre away from your location. If you need the best Full Stack Developer training in Chennai, driving couple of extra kilometres is worth it!
For details call us at 8939975577 or walk into our Training Centers in Navalur, Adyar, OMR, Velachery, Tambaram, Anna Nagar.
@SpringBootApplication:
-----------------------
->What is the use of @SpringBootApplication annotation?
Spring Boot @SpringBootApplication annotation is used to mark a configuration class that declares one or more @Bean methods and also triggers auto-configuration and component scanning.

@ComponentScan:
----------------
-> @ComponentScan which is used along with the @Configuration annotation to specify the packages that we want to be scanned.
@EntityScan:
------------
->used when entity classes are not placed in the main application package or its sub-packages. In this situation, we would declare the package or list of packages in the main configuration class within @EntityScan annotation.

@EnableJpaRepositories:
-----------------------
->The @EnableJpaRepositories annotation is used to create repository classes from Spring Data interfaces
@Autowired:
-----------
->@Autowired annotation is used for automatic dependency injection. Spring framework is built on dependency injection and we inject the class dependencies through spring bean configuration file.
@Service :
----------
->It is used to mark the class as a service provider. So overall @Service annotation is used with classes that provide some business functionalities. Spring context will autodetect these classes when annotation-based configuration and classpath scanning is used.
@Repository:
--------------
->used to indicate that the class provides the mechanism for storage, retrieval, search, update and delete operation on objects.

@Entity:
---------
->his annotation defines that a class can be mapped to a table.
@Id:
-----
->This annotation specifies the primary key of the entity.

@Table:
--------
-> @Table annotation allows you to specify the details of the table that will be used to persist the entity in the database.
@Colum:
---------
->used for Adding the column the name in the table of a particular MySQL database.