Clinical SAS Training in Chennai

India's Top Rated Clinical SAS training in Chennai for Pharma/ Biotech/Life Science/Clinical Research graduates. Learn how to use Clinical SAS, from beginner basics to advanced techniques, with Best Clinical SAS Training institutes in Chennai taught by industry experts. Greens Technology offer unique and customized job-oriented real-world data Clinical SAS Course in Chennai from real-life patients.
First Two days free trial - If candidate likes this SAS course, these days are adjusted in his actual schedule.
About The Trainer

- Suriya work as an SAS Consultant & Instructor, He has over 15 years of SAS Implementation experience and recognized expert in as a statistician in a large pharmaceutical company. Mr. Suriya specializes in SAS® programming in Clinical Trials. - He is also been as Senior Instructor of SAS Institute and provided 150 Corporate trainings, trained 1500 corporate & fresher employees.

He is among few of the Certified SAS programmer in the World to achieve below certifications in his area of research.

-SAS Certified Base Programmer for SAS 9
-SAS Certified Advanced Programmer for SAS 9
-SAS Certified Clinical Trials Programmer Using SAS 9
-SAS Certified Data Scientist Using SAS 9
-SAS Certified Advanced Analytics Professional Using SAS 9
-SAS Certified Predictive Modeler Using SAS Enterprise Miner 14
-SAS Certified Statistical Business Analyst Using SAS 9: Regression and Modeling
-SAS Certified BI Content Developer for SAS 9
-SAS Certified Visual Business Analyst
-SAS Certified Visual Modeler Using SAS Visual Statistics 7.4
-SAS Certified Big Data Professional Using SAS 9
-SAS Certified Data Integration Developer for SAS 9
-SAS Certified Data Quality Steward for SAS 9
-SAS Certified Platform Administrator for SAS 9

Talk to the Trainer @ +91-8939915577

Clinical SAS Course Duration and Timing
At Greens Technologys, we offer weekday and weekend classes for your convenience
We also offer fast track classes to meet your busy schedule
Clinical Programming Using SAS® 9.4 Training Syllabus
Basic SAS®
SAS® Macros
SAS® SQL
SAS® Graphs
Introduction to clinical research and terminologies in clinical research
Phases of clinical trials & drug development process
Principles of GCP and Schedule Y
Regulatory and ethical guidelines in clinical research
Informed consent- Elements and documentation
Clinical Trial – Key Documents
Introduction to CDISC, SDTM & ADaM
10 Clinical Case Studies
Clinical Trials Process
Describe the clinical research process (phases, key roles, key organizations).
Interpret a Statistical Analysis Plan.
Derive programming requirements from an SAP and an annotated Case Report Form.
Describe regulatory requirements (principles of 21 CFR Part 11, International Conference on Harmonization, Good Clinical Practices).
Clinical Trials Data Structures
Identify the classes of clinical trials data (demographic, lab, baseline, concomitant medication, etc.).
Identify key CDISC principals and terms.
Describe the structure and purpose of the CDISC SDTM data model.
Describe the structure and purpose of the CDISC ADaM data model.
Describe the contents and purpose of define.xml.
Import and Export Clinical Trials Data
Combine SAS data sets.
Efficiently import and subset SAS data sets.
Access data in an Excel workbook (LIBNAME and PROC IMPORT/EXPORT).
Create temporary and permanent SAS data sets.
Apply regulatory requirements to exported SAS data sets (SAS V5 requirements).
Manage Clinical Trials Data
Investigate SAS data libraries using base SAS utility procedures (PRINT, CONTENTS, FREQ).
Access DICTIONARY Tables using the SQL procedure.
Sort observations in a SAS data set.
Create and modify variable attributes using options and statements in the DATA step.
Examine and explore clinical trials input data (find outliers, missing vs. zero values, etc).
Transform Clinical Trials Data
Process data using DO LOOPS.
Process data using SAS arrays.
Retain variables across observations.
Use assignment statements in the DATA step.
Apply categorization and windowing techniques to clinical trials data.
Use SAS functions to convert character data to numeric and vice versa.
Use SAS functions to manipulate character data, numeric data, and SAS date values.
Transpose SAS data sets.
Apply 'observation carry forward' techniques to clinical trials data (LOCF, BOCF, WOCF).
Calculate 'change from baseline' results.
Obtain counts of events in clinical trials.
Apply Statistical Procedures for Clinical Trials
Use SAS procedures to obtain descriptive statistics for clinical trials data (FREQ, UNIVARIATE, MEANS, SUMMARY).
Use PROC FREQ to obtain p-values for categorical data (2x2 and NxP test for association).
Use PROC TTEST to obtain p-values for continuous data (one-sample, paired and two-sample t-tests).
Create output data sets from statistical procedures.
Macro Programming for Clinical Trials
Create and use user-defined and automatic macro variables.
Automate programs by defining and calling macros.
Use system options to debug macros and display values of macro variables in the SAS log (MPRINT, SYMBOLGEN, MLOGIC, MACROGEN).
Report Clinical Trials Results
Use PROC REPORT to produce tables and listings for clinical trials reports.
Use ODS and global statements to produce and augment clinical trials reports.
Validate Clinical Trial Data Reporting
Explain the principles of programming validation in the clinical trial industry.
Utilize the log file to validate clinical trial data reporting.
Use programming techniques to validate clinical trial data reporting (PROC COMPARE, MSGLEVEL).
Identify and Resolve data, syntax and logic errors.
Practical Training
Class room practical training to demonstrate SAS programming procedures, reporting, coding etc…
Tools Used
SAS® 9.4 License version software
Batch Size
5 students per batch
Eligibility
Candidates are preferred from
Life sciences (M.Pharm., B.Pharm., M.Sc.)
Statistics (B.Sc., M.Sc.)
BE /BTech (Biotechnology,Bioinformatics,Computer Science)
MBBS, BDS, BHMS and BAMS
Features of this course
Training curriculum is specially designed by SAS institute with its deep global expertise in biostatistics and clinical programming
We are offering substantial and quality Clinical SAS® Training
Trainers are experienced clinical SAS® programmers with exposure to global clients including large Pharma and Biotech companies
Course covers fundamentals of clinical operations
Practical exposure to SAS® Programming with case studies
Datasets and examples related to clinical trials domain
Regular assessments to improve and rank the performance
Soft skills training to facilitate placements
In-house recruitment and placement assistance
Clinical SAS Training & Placement
Since 2011 over 1500 students have been placed in various analytics companies from niche start ups to large multinationals.
Greens Technology help companies to hire certified and trained candidates on SAS. GT now serve companies on Clinical & Life Sciences, Consulting, Market Analyst, Business Analyst and other background to find rightful talent who successfully fill up the gap for required set of skilled professionals.
Clinical SAS Training Course Highlights:
1) Two days free trial - If candidate likes this course, these days are adjusted in his actual schedule.
2) Live Project Exposure of Fortune companies.
3) Training by Subject Matter experts from CMM Level 5 companies
4) Running in two major financial cities of India – Chennai and Bangalore
5) Worldwide Classroom training of Clinical SAS and corporate classes at affordable fees.
6) Our basic course worth more than the advanced course of other institutes/freelancers.
7) Free Interview preparations.
8) 100% free assistance for Clinical SAS certifications.
9) 100 % guarantee in succeeding the certification at affordable fees.
10) Also provide Classroom training to students of foreign countries.
Learn Clinical SAS Training from the Best Clinical SAS training Institute in Chennai
Key Differentiators Clinical SAS Training at Greens Technologys
Courses are designed by Experts with over 25 years of rich and variegated experience in Clinical Trial Analytics.
Faculty members are not trainers; they are real world experienced statistical programmers.
Students learn to tackle real life situations such as imperfections in data and programming specifications.
We cover all aspects of projects, such as meetings, discussions, specifications, clarifications and Quality Control; going much beyond the programming part.
You are better equipped to face job interviews, with Industry-recognized Internship Certificate and Experience letter to establish your credentials. We also groom you for interviews.
We use authorized and licensed software.
call us to know more about sas authorized training center in chennai, top sas training institutes in chennai, clinical sas programming training in chennai, best sas training institute in chennai with placement, sas training centre in chennai, sas clinical research training chennai.
Clinical SAS Training Duration
Regular classroom based Clinical SAS training available for this course on both Weekdays / Weekends
Fast Track (1-1): No of hours per day can be as per convenience of participant.
Weekend classroom classes are available for this course.
Clinical SAS - Prepare for Certification
Get Certified With SAS Certified Clinical Trials Programmer Using SAS 9
Clinical SAS training in Chennai Reviews
Greens Technology Reviews given by our students already completed the training with us. Please give your feedback as well if you are a student.
Clinical SAS training in Chennai Reviews from our Students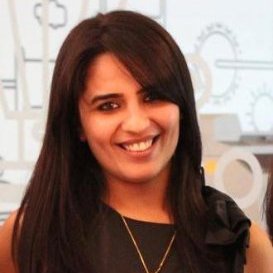 Before joining Greens Technologys, I was in a confused state whether to come to clinical SAS field or to continue as a Dental Surgeon. But later, I got a clear idea and confidence of what is clinical SAS and how it will excel my career. Training staff and Administration together paved my path very well. The projects given there helped me to be strong at basics and also learn new concepts. I take this opportunity to thank the entire Greens Technologys team for their support throughout.
Clinical SAS Training Centers in Chennai
Greens Technology Adyar
15 First Street Padmanabha Nagar,
Adyar,
Chennai
Tel: +91- 89399 15577

Email: contact@greenstechnologys.com

Greens Technology OMR
Plot No.19, Balamurugan Garden, OMR Road,
Kancheepuram District, Okkiam, Thoraipakkam, Jain college bus stop,
Landmark: oppt to sankeetha hotel, ICICI Bank upstairs
Thoraipakkam, Jain college bus stop,
Tel: +91- 89399 25577
Tel: +91- 89399 15577


Greens Technology Velachery
#28, Nagendra Nagar, Opposite Phoenix Market City,
Velachery,
Chennai - 600042
Tel: +91- 89399 15577