Big Data Training in Chennai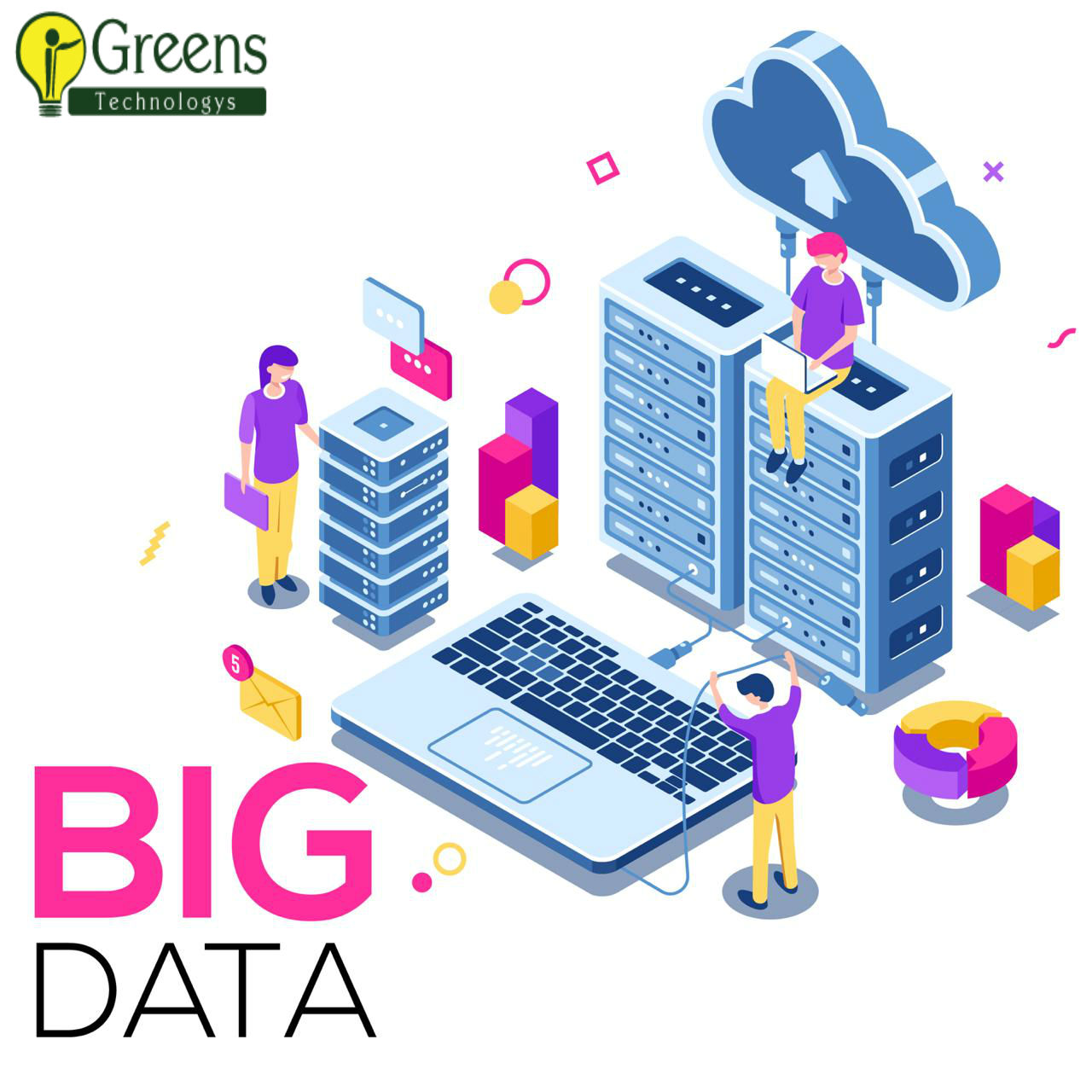 Learn Big Data Training in Chennai at Greens Technologies – No 1 Big Data Training Institute in Chennai. Call 89399-15577 for more details.
Greens Technologys offers Big Data and Hadoop Spark training in Chennai with Real-World Solutions from Experienced Professionals on HDFS, Hadoop, Map Reduce, Hive, Sqoop, Scala, MongoDB Developer and Administrator with Full Hadoop Eco system and prepares you for Cloudera's CCA175 Big data certification.
About The Trainer

- Sairavi has been working with data for more than 20 years.

Sairavi is a Chief Data Scientist who works with Amazon Web Services and Google Cloud Platform, specializing in Hadoop development.
As a data scientist, he is skilled in optimizing queries and processing large data sets.

Sairavi specializes in big data projects.
Sairavi has worked with AWS Athena, Aurora, Redshift, Kinesis, and the IoT.
He has also done production work with Databricks for Apache Spark and Google Cloud Dataproc, Bigtable, BigQuery, and Cloud Spanner.

In his current role at Amazon, he is working with the Hadoop development team.
He specializes in writing and deploying data processing improvements.
His accomplishments include programming enhanced metadata processing for A/B testing, optimizing jobs on a 1,000+ node cluster, and creating a distributed fault injection platform.

He has spoken on data and cloud technologies in North and South America, Europe, Africa, Asia, and Australia.

Flexible Timings / Weekend classes Available.

Talk to the Trainer @ +91-8939915577


Learn Big Data and Hadoop Spark with World class Experts
Big Data Training courses in Chennai
Big Data Certification Training
Hadoop Project based Training
Apache Spark Certification Training
Hadoop Administration
NoSQL Databases for Big Data
CCA175 - Cloudera Spark and Hadoop Developer Certification
Spark, Scala and Storm combo
Apache Kafka
Apache Storm Introduction
Apache Hadoop and MapReduce Essentials
Apache Spark Advanced Topics
Hadoop Interview Preparation - Questions and Answers
Big data Training Venue:
Learn Bigdata Training in Chennai at Adyar. Rated as Best Big Data Training Institute in Chennai. Call 89399-15577 for Bigdata Courses @ OMR, Siruseri, Annanagar, Velachery, Tambaram, Adyar & Porur.
Tags: Big data Training in Chennai, Big data Training Chennai, Big data Training Institute in Chennai, Big data Training in Chennai Cost, Big Data Training center in Chennai, Hadoop Big data