Robotic Process Automation (RPA) Training
Greens Technologies is a leading provider of Robotic Process Automation (RPA) Training in Chennai. India's Top Rated RPA Training offers realtime practical RPA tools (Blue Prism, Automation Anywhere, UI Path) Training with realtime project, job orientation and certification guidance. Our trainings are 100% job assured.
RPA Training in Chennai
Awarded as the Best RPA Training Center in Chennai - We Guarantee Your RPA Training Success in Chennai


Greens Technology's Robotic Process Automation training in Chennai will make you an expert in RPA tools on Blue Prism, Automation Anywhere, UI Path, Work Fusion, Open Span, Visual Cron, Synt Bots, Softomotive, Leo Robotic Process Automation.
About The Trainer
- Dinesh work as an RPA Consultant & Instructor, He has over 11 years of Implementation experience and recognized expert in as an Architect for Robotic Automation as Principal Consultant
In my career of over 14 years, I have been working in .Net applications, Robotic Automation and Process Automation Software like Automation Anywhere, Work Fusion, Blue Prism and UI Path.
Flexible Timings / Weekend classes Available.
Talk to the Trainer @ +91-8939915577
Weekends and Fast Track can also be taken with 1-on-1 training and you can start from Any Date
The Best RPA Training Course in Chennai with Placement
With personal RPA hands-on training in Chennai, and optional follow-up mentoring, you can guarantee that your RPA training in Chennai investment provides the maximum benefit with Jobs and Certifications. Contact 89399-15577 for RPA Training in Chennai with working RPA Certified professionals. Best RPA training institutes in chennai with placement advanced syllabus. RPA training chennai offers classroom, online training courses and certifications. Enroll in Blue Prism, Automation Anywhere, UI Path, Work Fusion, Open Span training and more.

We offer RPA job assistance (subject to project availability and partner requirements) for positions in India, Singapore, Dubai and the UK.
RPA Tool Training
What are the Prerequisites for this RPA course?
Anyone with basic programming knowledge can take up this course.

RPA does not require programming skills: Business operations employees - people with process and subject matter expertise but no programing experience - can be trained to independently automate processes using RPA tools within a few weeks.

Many RPA platforms present a flowchart designer, much like Microsoft Visio: process definitions are created graphically by dragging, dropping and linking icons that represent steps in a process.
Fresher graduates
Working professionals
Business intelligence professionals
Digital Marketing professionals
All fresher engineers and professionals who are on the way to start a career in Robotic Process Automation can join this course.
RPA Certification training in Chennai
Blue Prism offers the following exams to support its accreditation program:
| Exam Code | Exam Name | Accreditation |
| --- | --- | --- |
| AD01 | Blue Prism Developer | Developer |
| APD01 | Blue Prism Professional Developer | Professional Developer |
| ASD01 | Designing Blue Prism Process Solutions | Solution Designer |
| ATA01 | Designing a Blue Prism (Version 5.0) Environment | Technical Architect |
| AIE01 | Installing and Configuring a Blue Prism (Version 5.0) Environment | Installation Engineer |
RPA role based training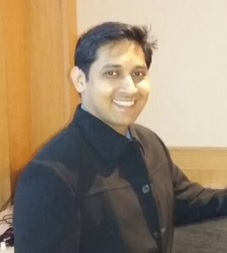 What is Robotic Process Automation?
Robotic process automation (RPA) is the use of software with artificial intelligence (AI) and machine learning capabilities to handle high-volume, repeatable tasks that previously required humans to perform. These tasks can include queries, calculations and maintenance of records and transactions.

Blue Prism enables this, but in a way that is far more efficient. It's also secure, consistent, reliable and scalable. Importantly Blue Prism complements traditional IT solutions such as BPM and front office productivity tools.

Robotic Process Automation (RPA) can now handle unstructured data and communicate with other cognitive bots, like chat, video and text analytics bots, to create an end-to-end process automation solution.
Why you should learn Robotic Process Automation ?
Robotic Process Automation (RPA) is an automation technology for making smart software by applying intelligence to do high volume and repeatable tasks that are time-consuming. RPA is automating the tasks of wide variety of industries, hence reducing the time and increasing the output. Some of facts about RPA includes:
A 2016 report by McKinsey and Co. predicts that the robotic process automation market could be worth $6.7 trillion by 2025
A major global wine business, after implementing RPA, increased the order accuracy from 98% to 99.7% while costs reduced to Rs. 5.2 Crore
A global dairy company used RPA to automate the processing and validation of delivery claims, reduced goodwill write-offs by Rs. 464 Million
RPA Training Objectives
After completing the RPA Training, you will be able to:
Know about Robotic Process Automations and how it works
Know about the patterns and key considerations while designing a RPA solution
Know about the leading RPA tool i.e. Blue Prism, Automation Anywhere, UI Path
Gain practical knowledge on designing RPA solutions using both the tools
Perform Image and Text automation
Create RPA bots and perform data manipulation
Debug and handle the exceptions through the tool
RPA Training in Chennai Reviews
Greens Technology Reviews given by our students already completed the training with us. Please give your feedback as well if you are a student.
RPA training in Chennai Reviews from our Students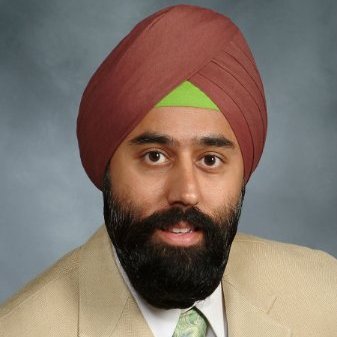 Dinesh j! I am really delighted about the RPA course and i am surprised to see the depth of your knowledge in all aspects of the Robotic Process Automation. I see that many architects with over 15+ yrs experience doesn't have the knowledge that you have. I really enjoyed your sessions, definitely look forward to learn more from you in the future. Thanks again." "
Best RPA training institute in Chennai
Friends I am from Manual testing background having 6+ years experienced. I planned to Move into Robotic Process Automation. I Came to know about Greens technologies and Dinesh who is working in RPA. They Really helped me to clear the interview. Thanks to Dinesh Sir. Knowledgeable Presenters, Professional Materials, Excellent Support" what else can a person ask for when acquiring a new skill or knowledge to enhance their career. Greens Technology true to its name is the place to gather,garner and garden the knowledge for all around the globe. My Best wishes to Greens Technology team for their upcoming bright future in E-Learning sector.
Best RPA training center in Chennai
" I am glad to have taken complete Robotic Process Automation course in Greens Technologys. It helped me a lot in understanding various concepts before which I was depending on many other sources. I will recommend this RPA course to beginners as well as experienced developers/ Testers to attend the courses offered by Dinesh @ Greens Technologies Adyar. The course curriculum is meticulously prepared and also followed without any compromise. Thus, the beginners can understand how to begin learning a vast technology without any confusion. In my case, attending this course, helped me firstly how to learn the subject in a different approach (understandings basics level to in depth concepts), instead of rushing through various text books or online sources. Dinesh explains every concept in a very interesting way and it always creates an excitement in learning more about Robotic Process Automation. Moreover the material, notes from training also helps us prepare for interviews, RPA certification, real time projects as well.
RPA Training Venue:
Are you located in any of these areas - Adyar, Mylapore, Nandanam, Nanganallur, Nungambakkam, OMR, Pallikaranai, Perungudi, Ambattur, Aminjikarai, Adambakkam, Anna Nagar, Anna Salai, Ashok Nagar, Besant Nagar, Choolaimedu, Chromepet, Medavakkam, Porur, Saidapet, Sholinganallur, St. Thomas Mount, T. Nagar, Tambaram, Teynampet, Thiruvanmiyur, Thoraipakkam,Vadapalani, Velachery, Egmore, Ekkattuthangal, Guindy, K.K.Nagar, Kilpauk, Kodambakkam, Madipakkam, Villivakkam, Virugambakkam and West Mambalam.
Our Adyar office is just few kilometre away from your location. If you need the best RPA training in Chennai, driving couple of extra kilometres is worth it!