RPA Training In Chennai
Planned to be an Expert in RPA? Greens Technology is the most reputed and ranked as a best RPA training institute in Chennai, Which helps to reach your career goal in a very short period of time frame. In the Last 10 years, greens technology had trained and placed over 40,000+ students in top IT corporates with good salary packages.
Greens technologys RPA training helps you to be a master in major RPA Tools of Blue Prism, UiPath, and Automation Anywhere concepts during the Robotic Process automation training. In Greens tech,the RPA certification course content was specially designed by industry experts to gain in-depth knowledge about RPA automation enterprise platform, software bots, and its functionalities, key specifications, & all its major components.
Robotic Process Automation Training:
Greens Technology is a well-known name in the IT industry and it was the first choice for professionals, and students, who are all want the RPA training in Chennai with assured placement. In Greens Technology, 15+ years experienced trainers from top MNC's teach every RPA course concept in a very detailed and clear way to answer the questions of "What/Why/Where" we going to apply this concept with real time projects.
Greens Technologies has earned the name of best RPA certification training center in Chennai because of its unique training method. Learn RPA course from greens technology because it especially designed the course content from beginner level to Master level, which helps you to get a fruitful way to your lucrative career.
About Trainer
Our Trainer, Dinesh has excellent Knowledge and vast experience in the domain of Robotic Process automation. For the Last 11+ years, he runs his role as an RPA Consultant and Technical instructor for top MNC's. Dinesh Was interviewed and accoladed by the most known TV channel of JAYA TV for his accomplishments in the IT Industry.
On his 15+ years of IT career, He has trained and placed over 20000+ peoples in various corporates and he was invited by so many corporates and colleges for technical knowledge sharing & career choosing programs. Dinesh has acquired an unbelievable knowledge in RPA Domain by working in Multiple Software Automation Projects, Dot Net Applications, and all the major RPA Tools that are currently peak in market such as Blue Prism, UI Path, and Automation Anywhere, Work Fusion.
Want a free career Advice or any career related queries? Reach him by
+91- 8939915577
Greens Technology - Best RPA Training Institute in Chennai With Assured Placement
Greens technology awarded as the best RPA training institute for beginner and for experienced. The training classrooms are in was well in architecture designs. and the digitized & air-conditioned classroom helps you to have a healthy and peaceful education, and the amenities are modernized in their labs which are up to date through the newest edge technologies.
Greens technology was accoladed by the huge number of corporates, technical consultants and students for offering advanced Blue Prism Training in Chennai, industry based UI Path training in Chennai, and current trends in Automation Anywhere Training in Chennai, Openspan training in Chennai with the real time projects that are currently running in the market.
Prerequisites For RPA Course Training:
Robotics automation process is mainly used to automate the daily tasks to reduce the time that consuming for creating end to end reports. In our terms, "No prerequisites are required" to learn RPA certification course. Anyone who has basic knowledge & understanding in problem solving, analytical, and programming can take this course.
Greens Technology follows a unique, ideological and 100% practical classes during the training sessions, which helps everyone can understand the concepts very clearly and deeply even they are not belonging to computer based degrees and IT background.
Who Can Learn RPA Course?
Anyone who wants professional or white collar job in the near future to improve their career and economic in a very short span of time period
Fresher Candidates - Students, Who completed his/her degree recently and new to the IT Industry
Non-IT people - People, Who work in BPO, Marketing, IT Supporting Team, Admin & Networking
Professionals who are willing to move their career as a Data Scientist.
Anyone who wants to save their time, reduce the number of errors, and improve the efficiency by automating daily/common business tasks.
Business Analyst's, Project Manager's, Operation Manager and Business Leaders
Blue Prism Certification Training in Chennai
Greens Technology made its name first in the list of Best or Top 10 training institutes in Chennai lists by its training and placement achievements. Greens technology offers training for the following Blue Prism course certification training in Chennai location.
Find below the certification types:
| | | | | | |
| --- | --- | --- | --- | --- | --- |
| S.NO | Certification Name | Certification Code | Accreditation Award | Number of Questions | Passing Marks |
| 1 | Blue Prism Developer Certification | AD01 | Developer | 60 | 70% |
| 2 | Blue Prism professional Developer Certification | APD01 | professional Developer | 60 | 70% |
| 3 | Designing Blue Prism Process Solutions Certification | ASD01 | Process Solutions Designer | 60 | 70% |
| 4 | Blue Prism ROM Architect Certification | ARA01 | ROM Architect | 60 | 70% |
| 5 | Designing Blue Prism (Version 5.0) Environment Certification | ATA01 | Technical Architect | 45 | 80% |
| 6 | Designing Blue Prism (Version 6.0) Environment Certification | ATA02 | Technical Architect | 45 | 80% |
| 7 | Installing & Configuring Blue Prism (Version 5.0) Environment | AIE01 | Installation Engineer | 45 | 70% |
| 8 | Installing & Configuring Blue Prism (Version 6.0) Environment | AIE02 | Installation Engineer | 45 | 70% |
RPA Role-Based Training in Chennai - By Greens Technology
Greens technology one of prominent software training institute in chennai, it offers free RPA training tutorials for beginners, professionals and even the training for experienced RPA developers
RPA Developer Foundation Training
RPA Developer Advanced Training
RPA Infrastructure Training
RPA Business Analyst Training
Orchestrator 2016.2 Training
SAP Automation Training
RPA Awareness Session
What is RPA or Robotic Process Automation?
In today's IT market, The demand and importance of Robotic Process Automation (RPA) have increased day by day, So what is RPA? In simple terms "RPA is the process of automating daily or common task with software robots" or we can define, RPA is a software robotic process it was designed to perform the frequent jobs with the support of predesigned software systems that are developed with AI (Artificial Intelligence) and Machine learning capabilities for the purpose of minimizing the human power and Errors.
To develop end to end report or robot automation solution, RPA can communicate with all kinds of cognitive bots that are used now in market such us chatbots, video bots, and text analytics bots also it can handle unstructured data to reach the goal.
Benefits of Learning RPA
In today's IT industry, RPA is the top trending and most demanded technology and it plays the most important role in changing the world in so many numbers of ways.
To get job easily with High pay - As per the report of Indeed, The salary for RPA developer is 110000 $/ year.
McKinsey and Co report, In 2025 market for robotic process automation will be 6.7 trillion Dollars.
RPA training will enhance the automating of enterprise workflow knowledge.
RPA training helps you to know both real time and theoretical knowledge to face the world.
Mainly to reduce the time, Cost, and human power for done simple process or tasks.
RPA Training Objectives
After completing the RPA Training In Greens Technology, you will get the real time working experience to
What is Robotic Process Automation?, and how the RPA works?
While designing RPA solution what are the patterns and key Points we need to focus.
Gain The real time experience and detailed knowledge about top RPA tools such as Blue Prism, UI Path,Open Span, and Automation Anywhere
Gain real-time experience in designing RPA solutions by using the RPA tools
Perform Image and Text automation
Real-time Experience to develop RPA robots for performing data manipulation process
By using RPA tools to Debug and handle all the exception
RPA Training in Chennai Reviews
Greens Technology Reviews given by our students already completed the training with us. Please give your feedback as well if you are a student.
RPA training in Chennai Reviews from our Students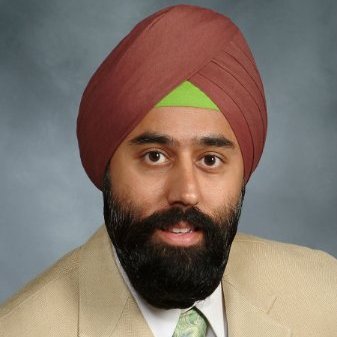 Dinesh j! I am really delighted about the RPA course and i am surprised to see the depth of your knowledge in all aspects of the Robotic Process Automation. I see that many architects with over 15+ yrs experience doesn't have the knowledge that you have. I really enjoyed your sessions, definitely look forward to learn more from you in the future. Thanks again." "
Best RPA training institute in Chennai
Friends I am from Manual testing background having 6+ years experienced. I planned to Move into Robotic Process Automation. I Came to know about Greens technologies and Dinesh who is working in RPA. They Really helped me to clear the interview. Thanks to Dinesh Sir. Knowledgeable Presenters, Professional Materials, Excellent Support" what else can a person ask for when acquiring a new skill or knowledge to enhance their career. Greens Technology true to its name is the place to gather,garner and garden the knowledge for all around the globe. My Best wishes to Greens Technology team for their upcoming bright future in E-Learning sector.
Best RPA training center in Chennai
" I am glad to have taken complete Robotic Process Automation course in Greens Technologys. It helped me a lot in understanding various concepts before which I was depending on many other sources. I will recommend this RPA course to beginners as well as experienced developers/ Testers to attend the courses offered by Dinesh @ Greens Technologies Adyar. The course curriculum is meticulously prepared and also followed without any compromise. Thus, the beginners can understand how to begin learning a vast technology without any confusion. In my case, attending this course, helped me firstly how to learn the subject in a different approach (understandings basics level to in depth concepts), instead of rushing through various text books or online sources. Dinesh explains every concept in a very interesting way and it always creates an excitement in learning more about Robotic Process Automation. Moreover the material, notes from training also helps us prepare for interviews, RPA certification, real time projects as well.
RPA Training Venue:
Are you located in any of these areas - Adyar, Mylapore, Nandanam, Nanganallur, Nungambakkam, OMR, Pallikaranai, Perungudi, Ambattur, Aminjikarai, Adambakkam, Anna Nagar, Anna Salai, Ashok Nagar, Besant Nagar, Choolaimedu, Chromepet, Medavakkam, Porur, Saidapet, Sholinganallur, St. Thomas Mount, T. Nagar, Tambaram, Teynampet, Thiruvanmiyur, Thoraipakkam,Vadapalani, Velachery, Egmore, Ekkattuthangal, Guindy, K.K.Nagar, Kilpauk, Kodambakkam, Madipakkam, Villivakkam, Virugambakkam and West Mambalam.
Our Adyar office is just few kilometre away from your location. If you need the best RPA training in Chennai, driving couple of extra kilometres is worth it!
1, Create one procedure
2,create one function like when I input a value it has to square like 3*3 , 2*2 power of model.
3, Write anonymous block using two cursor .
4, write anonymous block define two column in declaration and fetch the all the details using FOR loop?
5, update with decode statements
6, Delete duplicates using self join I don't want usual one like subquery.
7,Difference between procedure and functions.
8, how could you execute the functions . Gave one scenario
9, What are the methods of execution in function,
10, advantages of packages.
11,Using sqlloader How to skip first when insert a values.
12, Your team structure
13, how about SLA scenario ,
14, write a query full outer join ,
15, scenario given how many will returns using full outer joins.
16,how about SDLC phases works
17, Tel about your personal things .
18,How SQL execution works
19,Will you able to support on week ends.
20,How will you hundle your project do you have any strategies which you will follow